I drank the same tea two days in a row, a rarity for me. The reason is because I completely misjudged the amount of tea I should use in such a small pot for blacks, so I ended up with too much tea (and not enough water). So eventually, I just dumped the leaves out into a mug and drank it that way yesterday.
The tea in question is a Keemun I got in Taiwan. No, it's not a Taiwanese Keemun… just sold in Taiwan.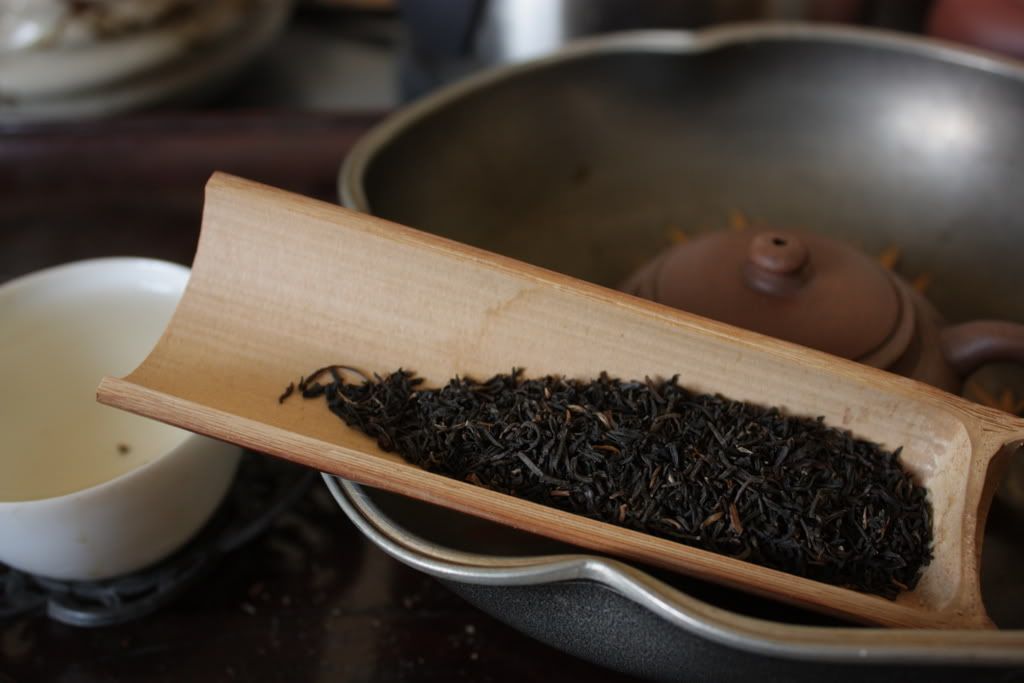 Keemun, like Lapsang and a few other blacks from China, are generally better grade when the leaves get smaller. I remember, almost two years ago, I tried two Lapsang from the same guy but of slightly different grades. The difference between the two was subtle but very present. The differences in price for higher grades of black usually isn't that much more than the lower ones, and since I drink this stuff only very occasionally, I figured it's a good investment.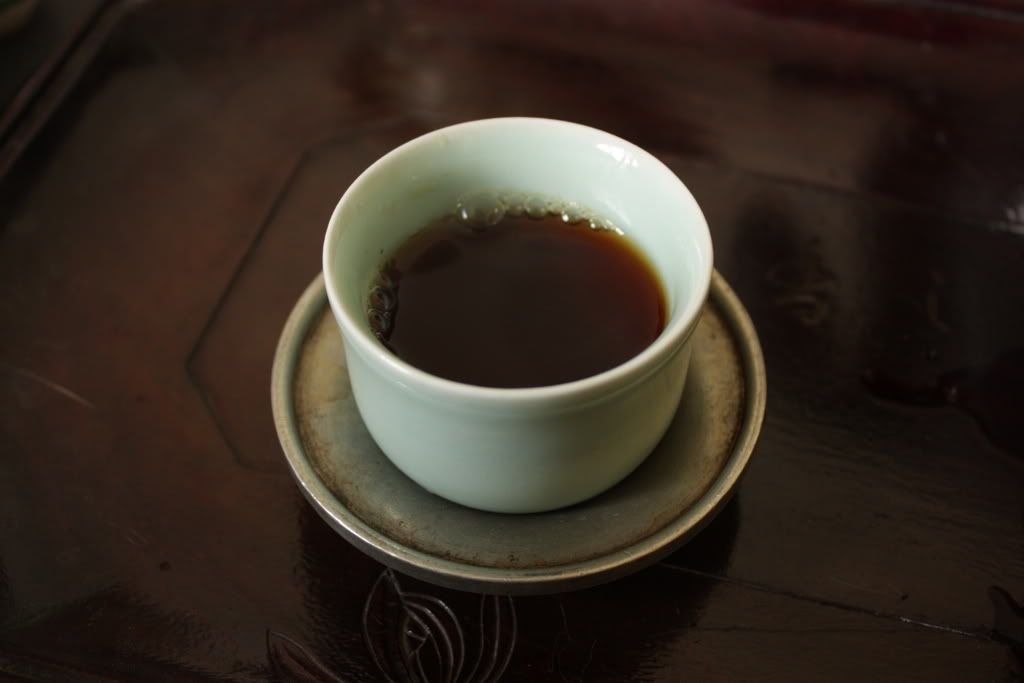 I like Keemuns because they are sweet. I think brewing them English style is a complete waste of tea and time — Indian blacks are probably better for that purpose. Using a gaiwan might work best. I am using a yixing pot simply as a way to experiment. It doesn't work terribly well with the small leaves — the pot gets clogged. I should actually find one of my gaiwans and brew the same tea (again!) in it and see what happens.