I decided to start brewing some of my black teas gongfu style. So far I usually drink this stuff as is in the grandfather way — some leaves in a big mug and continuous refilling with hot water as necessary. But since these things are usually referred to as "gongfu hongcha", why should I not do it the proper way?
The first up is what I used as wedding favours… Adagio's Yunnan Gold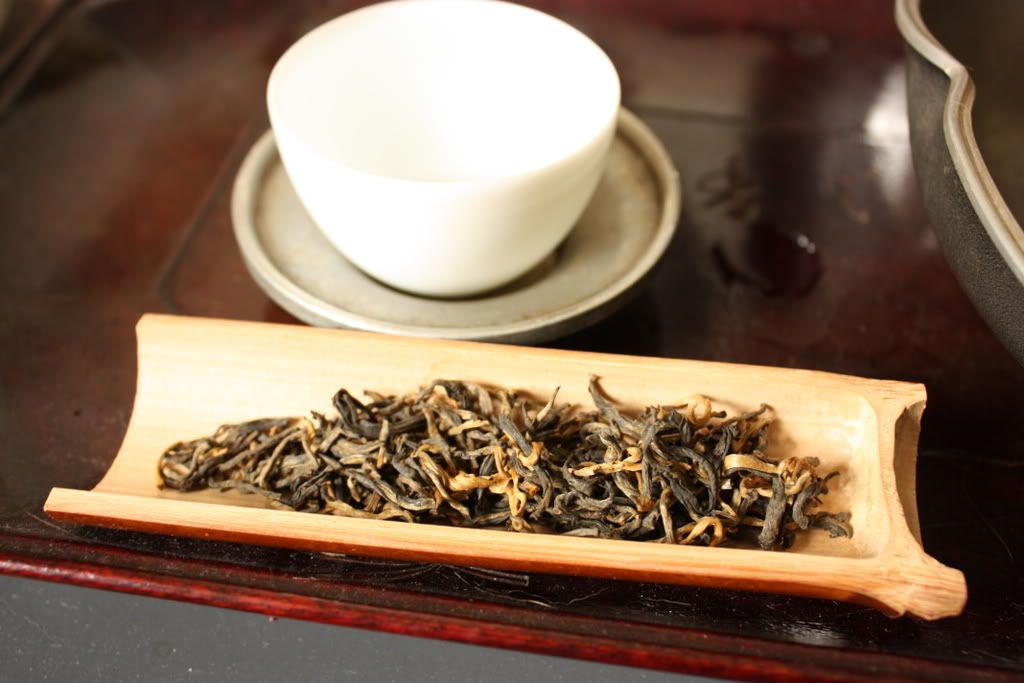 Clean, sweet, with a slight undertone of bitterness, full bodied. Not a bad tea, I think, although without comparison given the fact that I'm using a new (for me) pot and all, I don't want to say too much about it yet.