One of the great advantages of drinking matcha, as opposed to leaf tea of all sorts, is that it is faster, much faster.  From start to finish, you're done in at most half an hour, and quicker if you want to.  I knew today was going to be a busy day of meetings and what not, and that I won't get a chance to drink a real cup of tea until maybe 8 or even 9 pm, so I pre-caffeinated myself with some matcha.  It also served as an opportunity to use my rarely used chawans, which, in today's case, is an akaraku I bought maybe a year or so ago.
It is always an experience opening the tomobako (wooden box), with the brocade that comes with a piece and in this case, the artist's signature as well as the name of the bowl, which is called "Tokiwa" or eternity.  But, before I can get to the bowl, the Safety & Security brigade have to examine the box first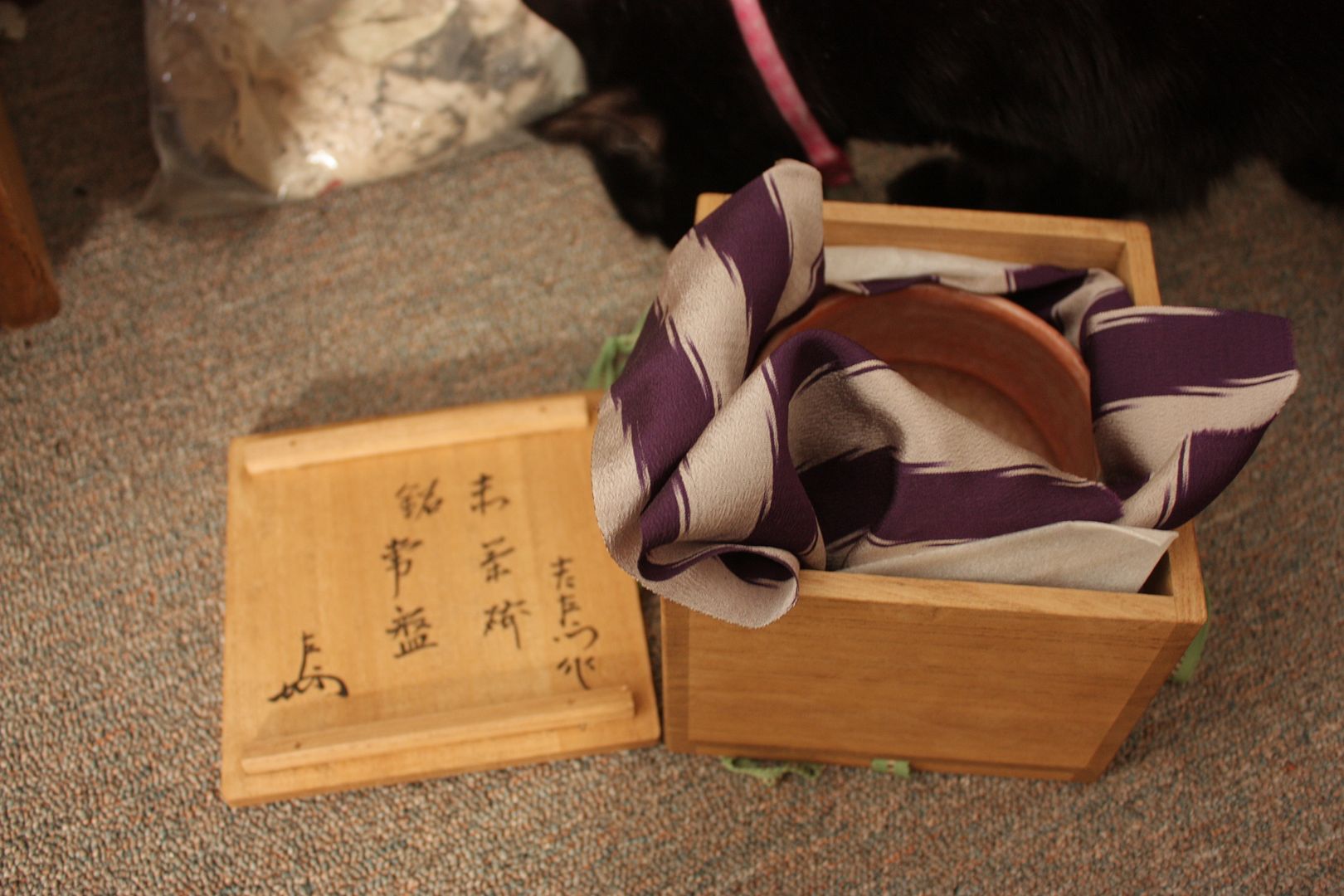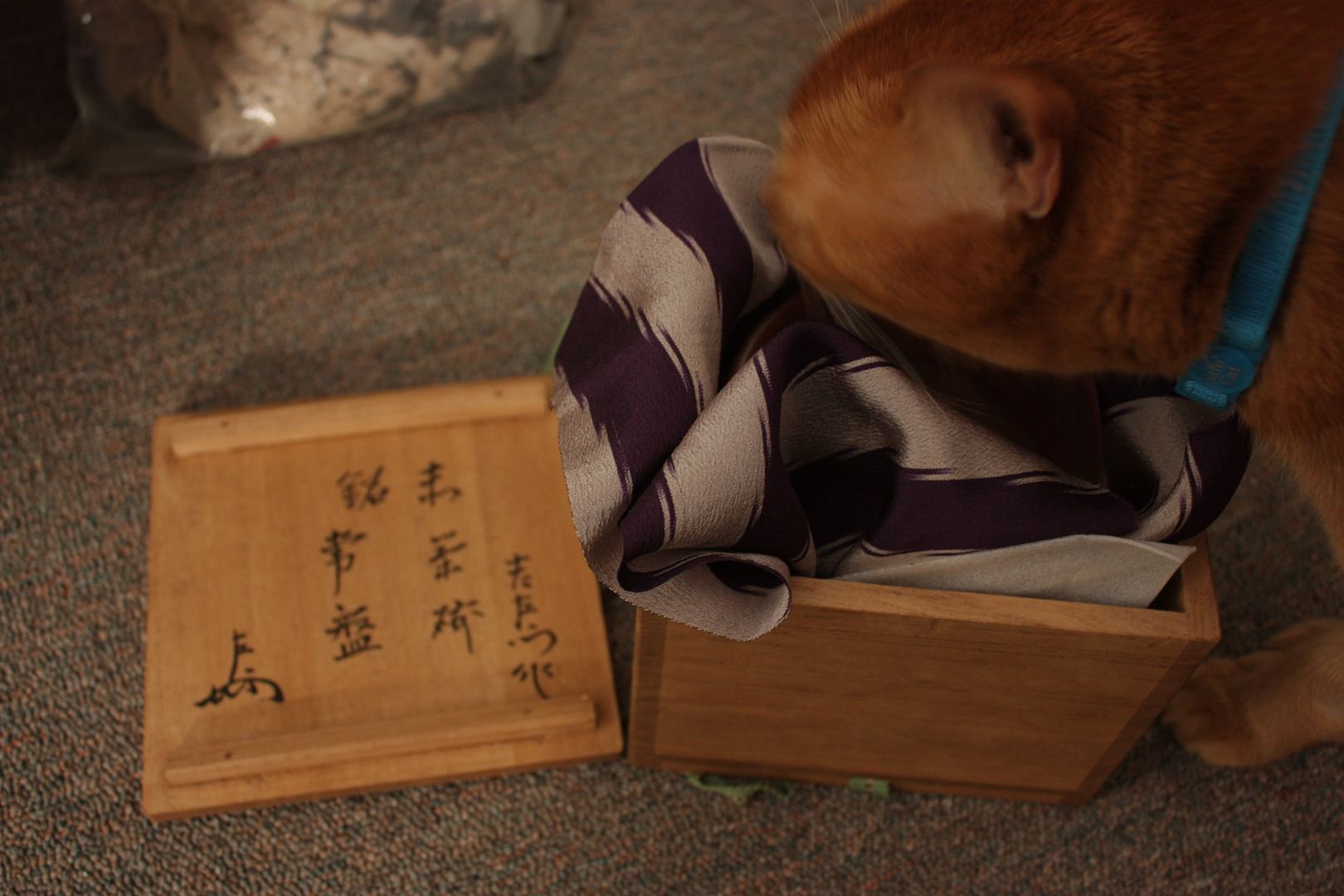 Now that we know it's safe, I can take it out for pictures.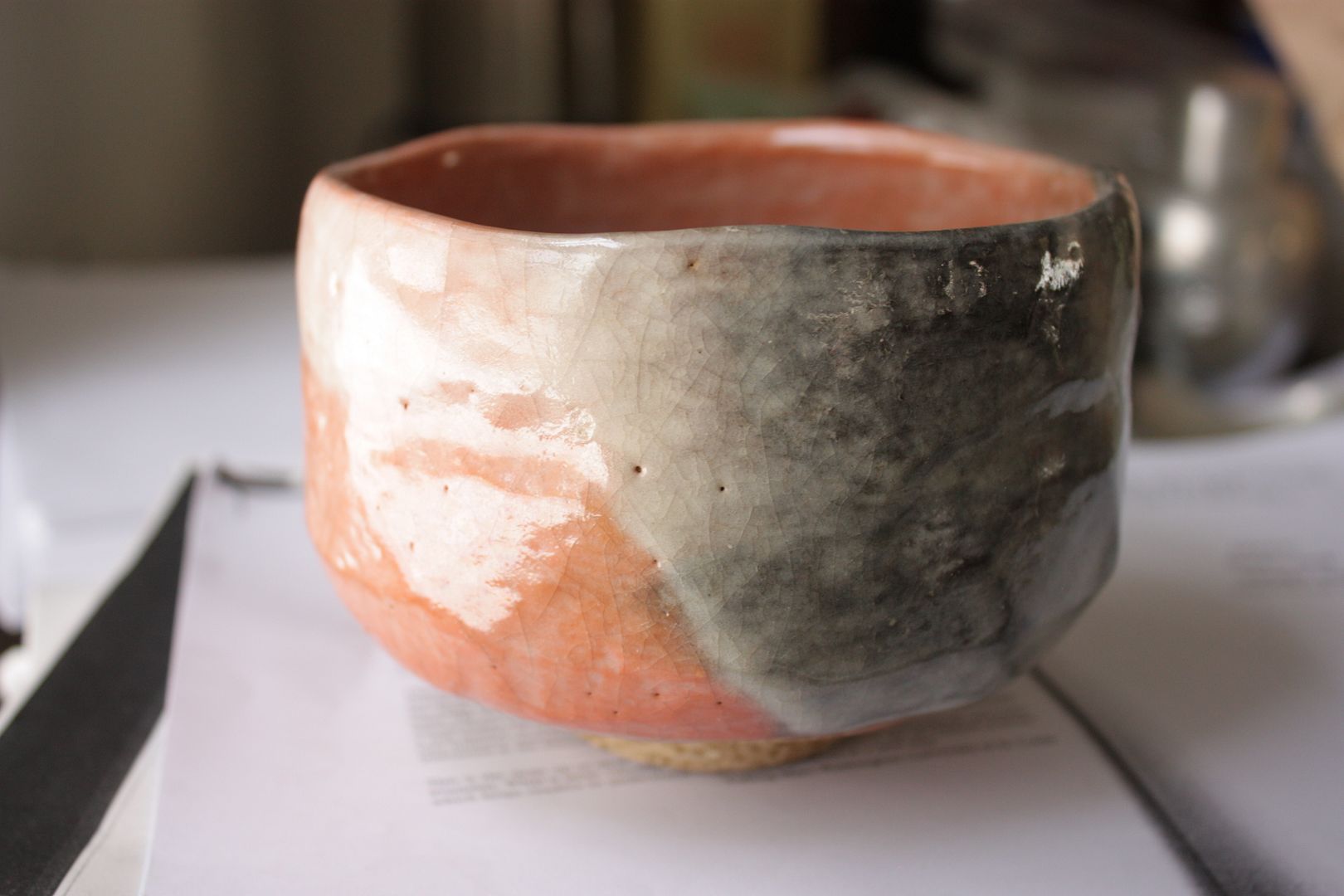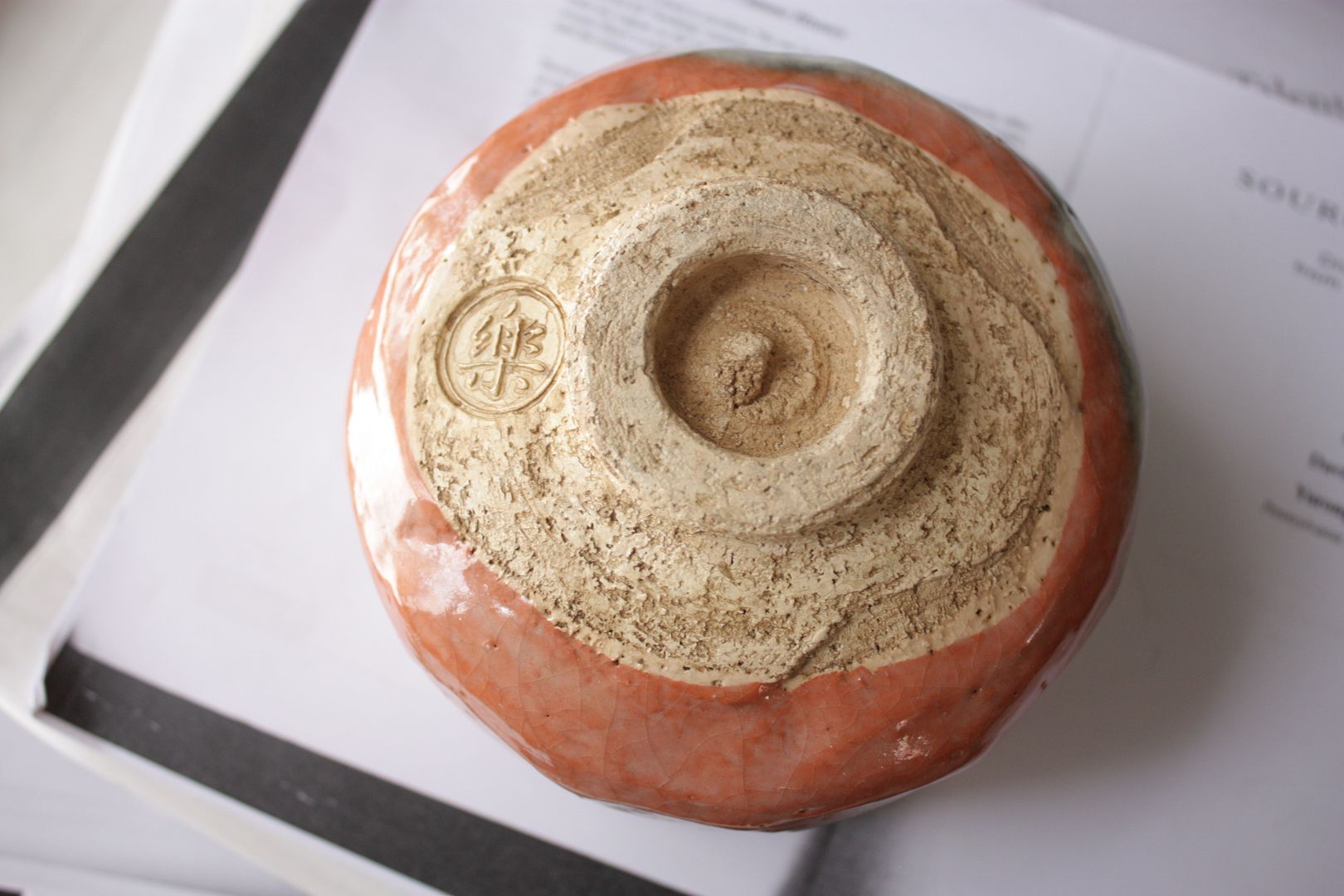 I love raku ware. They have a soft, supple tactile feel and a lightness to them that are the direct opposite of what you'd expect when you just look at them — big, sturdy looking things that are often quite heavy-set. They sound like wood, rather than ceramic, when you tap on them, and I can't quite find the same feeling with any other kind of ceramics, Hagi included. Kuroraku bowls are serious, whereas akaraku, at least in my own untrained opinion, seems more cheerful.
So it is really rather sad that I don't have good matcha to go with it today. The only thing I have at the moment is more than a year old, which, as you can imagine, is not an optimal age for matcha. The tea, while it still retained much of the flavour, lost the high, fragrant notes and the sweetness that makes matcha so good. It also gained a bit of an unpleasant side-taste to it that I don't particularly enjoy. This is a problem with me and all types of green tea — I can never, ever drink them fast enough so that they don't go bad. I drink green tea so sparingly that it's difficult, if not impossible, to finish anything in a season. While a can of matcha only costs maybe $20 or $30, a bag of top notch longjing will set me back $100 or more, easily, for a 3oz bag. That's mostly why I have stopped buying green tea entirely — it's simply not worth that much to me, especially since half of it inevitably goes wasted.
It's always fun to play with matcha ware though. I should really do this more often.