Look!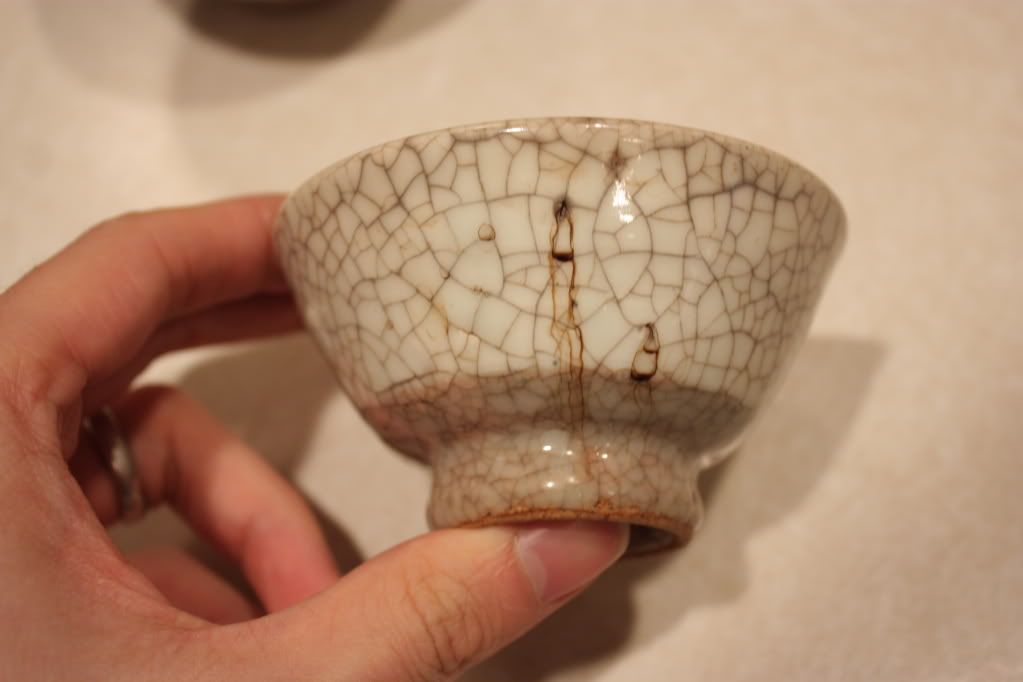 Well, ok, maybe not. This is one of the two cups that my advisor gave to us when we got married. It was a very nice gift from Korea, and very well made. They are in the same style as Japanese Hagi ware. In fact, the original founder of Hagi ware in Japan was a Korean who was kidnapped to Japan during the first Japanese invasion of Korea at the end of the sixteenth century. The same is true for many other famous Japanese styles, most notably Raku-ware. Korean ceramics were always prized even before the invasions, so it makes sense that the daimyos would get potters from Korea back to their homes to make them nice bowls and cups.
There's a thread on teachat right now for all Hagi ware, so I figured I'd take them out and picture them.
And I noticed how much one has changed compared to the other. Since I usually am drinking and my wife only joins in on occasion, one of the cups sees a lot less work than the other. This has created a real disparity in the colour of the cups, even though they have only been in use for less than a year.
Compare the one on the left, which is the bleeding cup, with the one on the right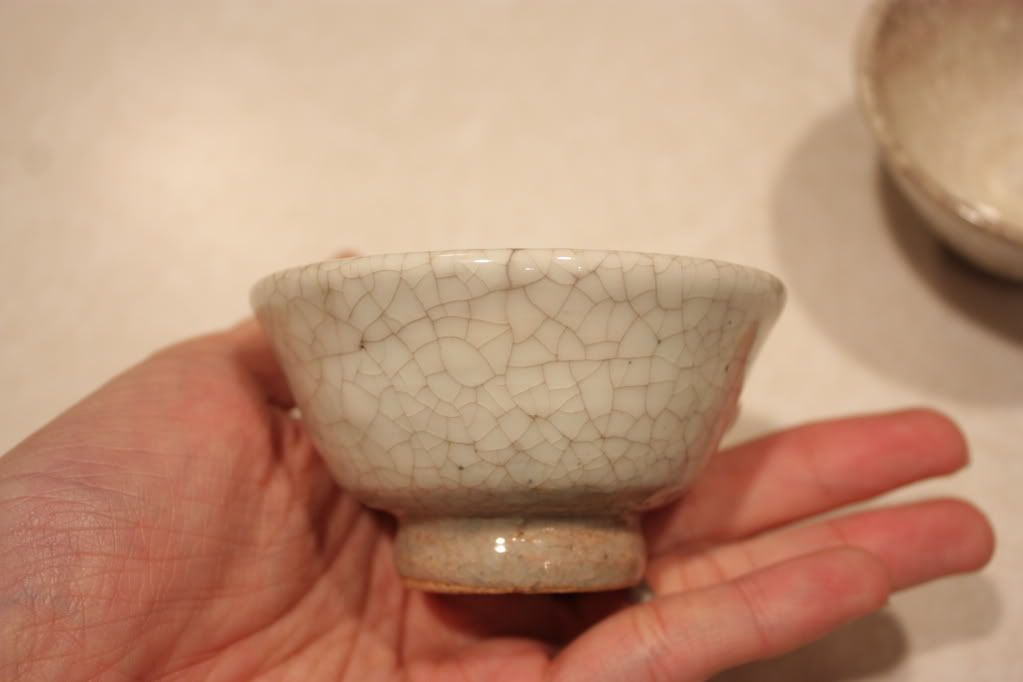 I usually make wet stored puerh in these cups, so the tea is quite dark. It literally seeps through the cup and onto the other side, staining it in the process. I think I might stop using that other cup for a while to keep a "control" to see how far this coloration process will go. It's quite interesting when pieces change in front of your eyes like that.