I'm in Hong Kong right now, and one of the first things I do when I get here is to check on my tea supply.  Last time I was here things were just fine — nothing was moldy, as I checked every single tong of my tea.  This time there's no need to be so thorough, since it's only been half a year and it's been the dry season, so instead of actually physically examining all the cakes, I decided to try something I haven't had for a few years instead, specially, tea that I bought in this instance.
More than four years later, it looks like this now
The tong was never very pretty to begin with, and after a little moving around in four years' time, it's gotten less pretty since.  The tea, however, looked just fine.  I was trying this for the first time since I bought the tea — which is quite a while ago.  The leaves are actually on the brown side now, but still reveals greenness when I removed the outer layer.  I brewed it up using my makeshift setup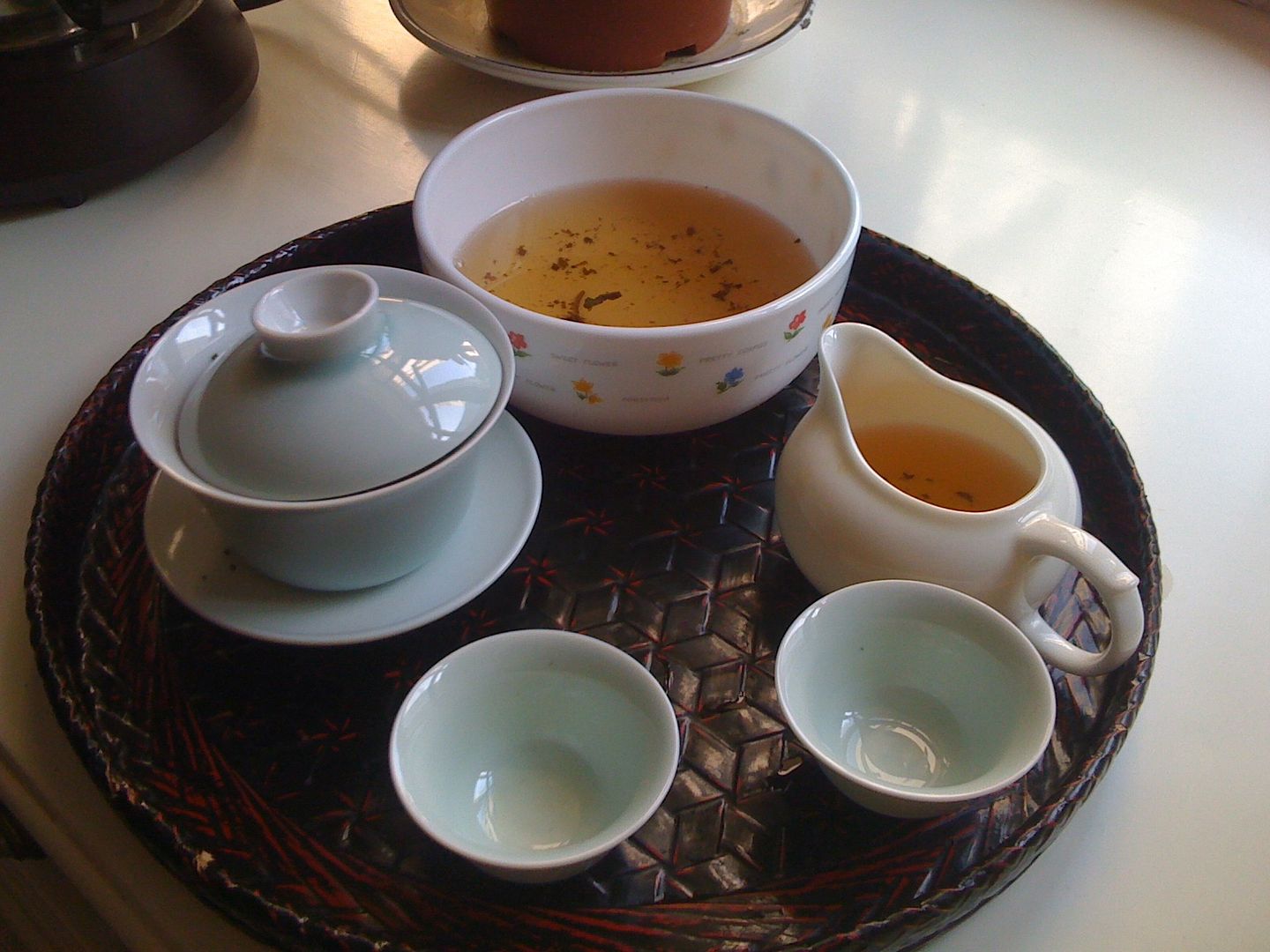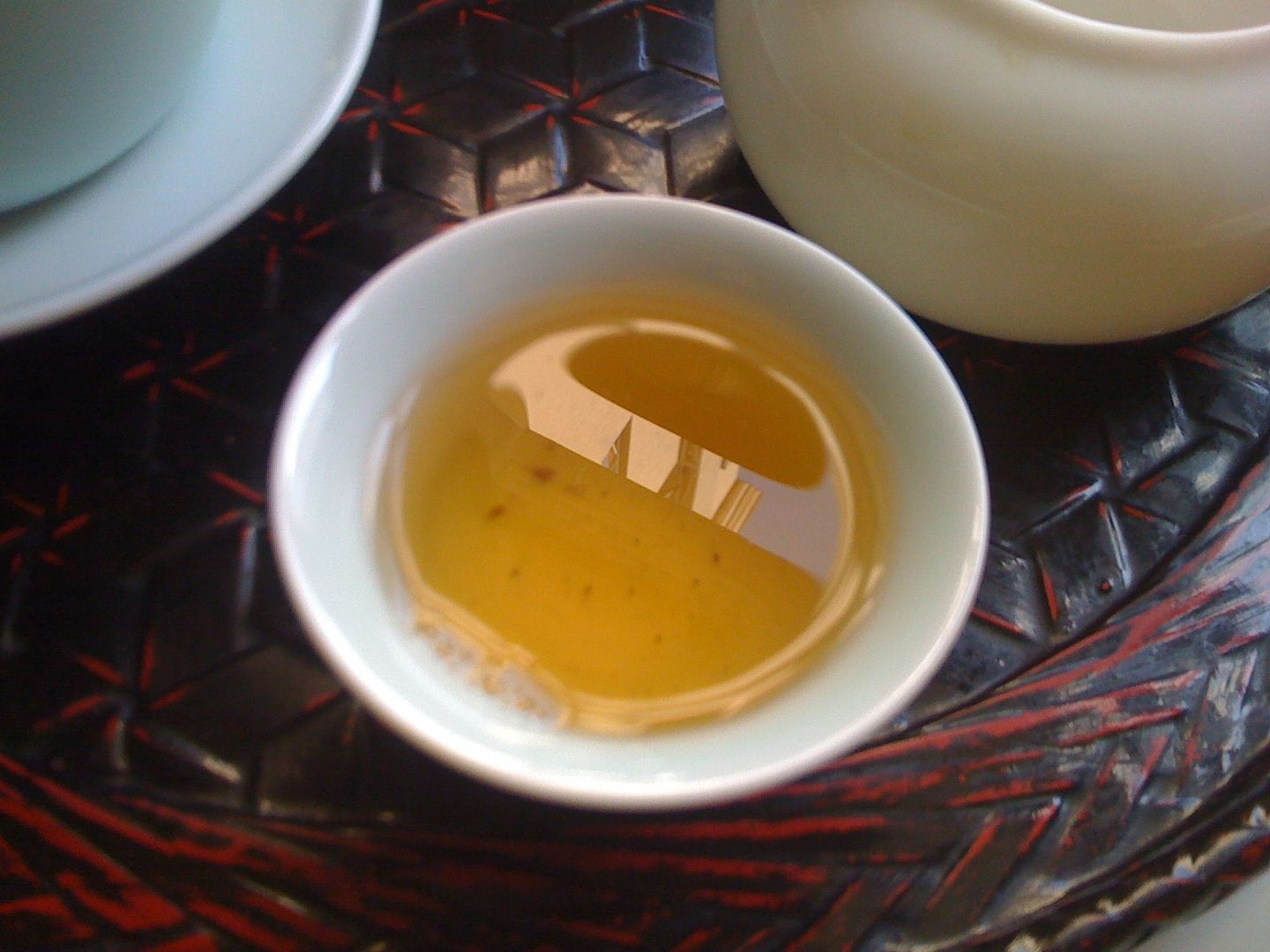 And…. the result was most satisfying.  It was a good tea — good qi, nice body, thickness, etc.  Everything I want in a young puerh, for a pretty low price.  These guys DO know how to pick puerh for aging.  I remember it was pretty harsh when I tried it in their store, but this thing is not a mistake.  I should've gotten five tongs instead of one.  Maybe I'll go back for more.