I need some advice here. I know the chemists out there might say "lye" while others might say "scrub" and more will say "just ditch it"
Here is the pot in question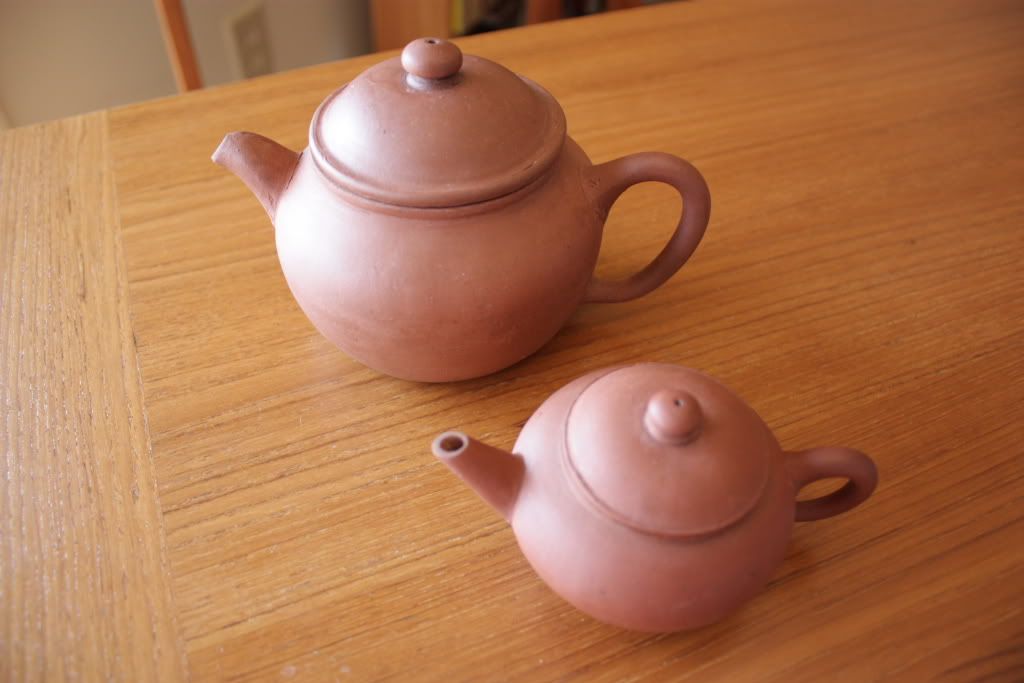 With my smaller pot (the one I showed last week) in tow for scale. Upon closer examination, the two pots have rather similar clay. They both fizz when I pour hot water over them, and the colour/texture of the clay are very similar. The smaller pot is a bit darker, but that is most likely a product of me having used it for a lot of tea.
This is by far the biggest pot I own. It has some issues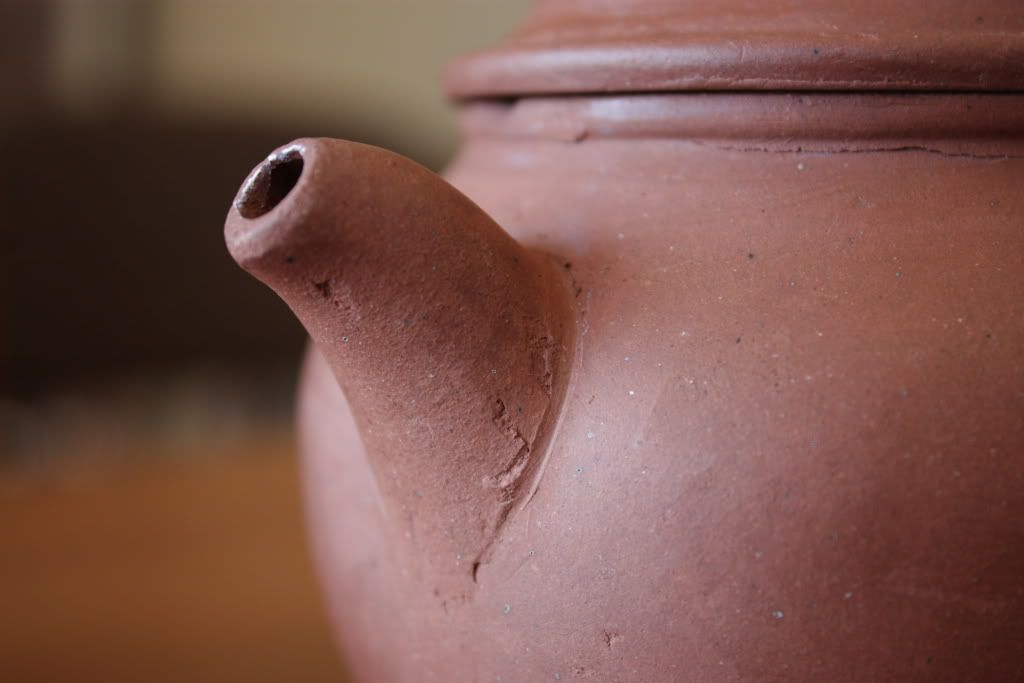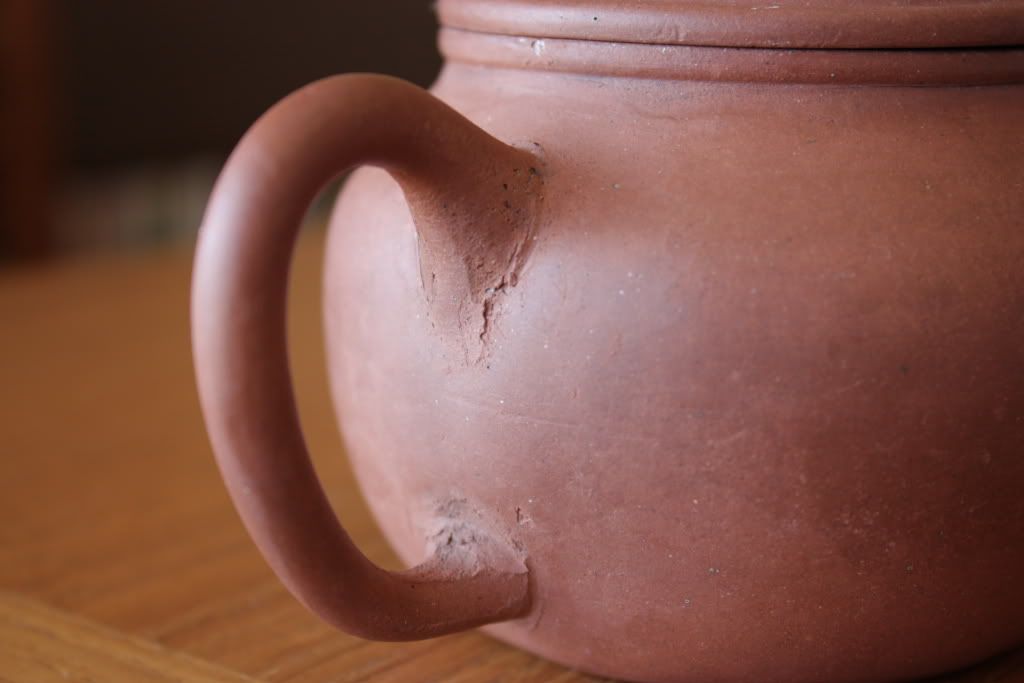 Minor damages, I think you can say. A chip here, a little crack there. I don't intend to use this pot much, but I do hope that I will be able to use it occasionally for some black tea… some keemun, for instance. However, there's one tiny problem
I can't get rid of this stuff, whatever it is. The white is partially what's left of the citric acid salt, which will eventually wash away, but underneath that is a very stubborn layer of black stuff that simply won't disappear. I've bleached this pot before. It's already much cleaner than it was, way back when. The darker shades seems to be some residue of whatever it is that was deposited at the bottom of the pot. I've tried scrubbing, with minimal results.
So….. how do I get rid of this rather nasty stuff? Thoughts?