Or are they old ducks?
I love ugly pots. If you're generous, you can call them rustic. Less generous souls will call them poorly potted, with bad craftsmanship and bad form. Either way, I love them.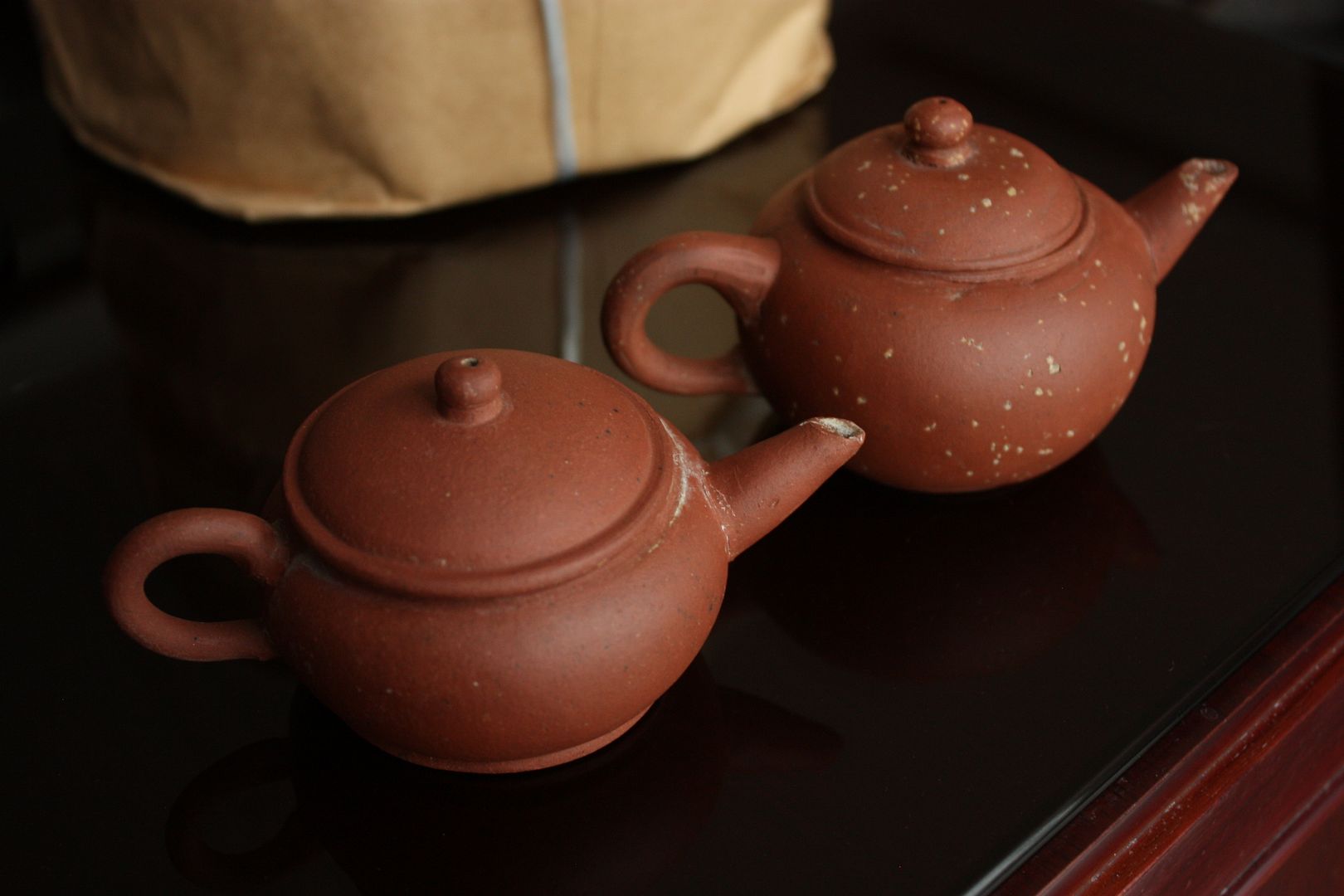 Buying pots like these though entails some risks and problems. The most annoying and difficult to deal with are dirty pots. There are two kinds of dirts that you can encounter. The first is easy – just tea and other sundry dirt that can be easily cleaned. Then there's another kind of dirt which is extremely difficult to clean. They appear as a sticky substance that clings strongly to the pot's inner surface (always inner, never outer). Then on top, there's often a white, limescale like substance. It's nearly impossible to remove, with vigorous scrubbing necessary.
With bigger pots, scrubbing is at least possible. With small pots though, that's really, really difficult. Both of these pots are infected with this unique brand of substance.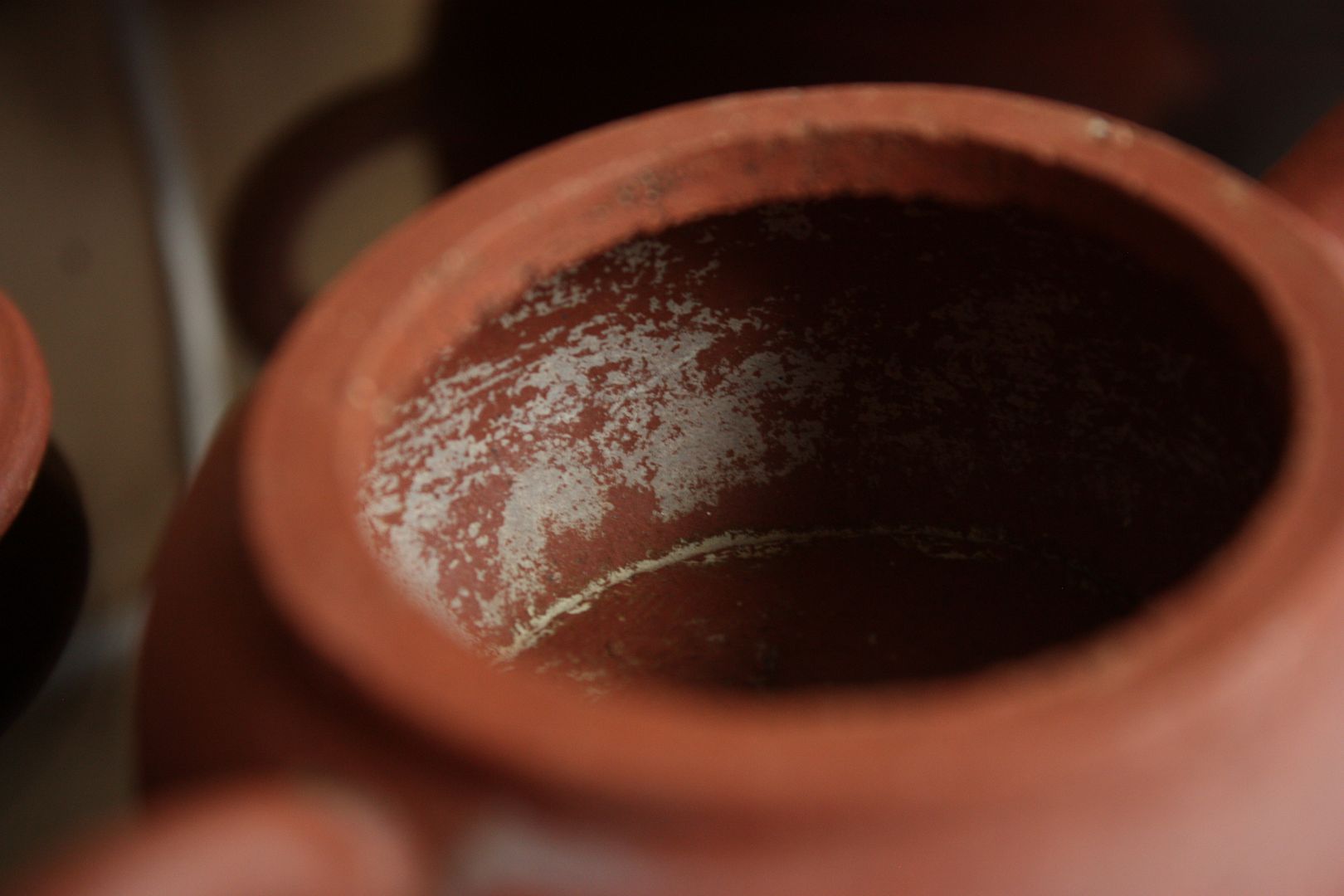 Keep in mind what you see here is already after three cleaning attempts – I've already removed a lot of the residue, but much remains. I honestly don't know how anyone or anything can get that dirty. The spotted pot, especially, is puzzling. It's part of a pair. The other pot in the pair is in great shape – stained, but doesn't have this white stuff. This one, however, is covered in it.
I have some inkling of what this might be. I think water does eventually leave some residue in a pot. For example, my most often used young puerh pot has some of this white stuff too after years of use.
But it should really come with dark tea stains, like this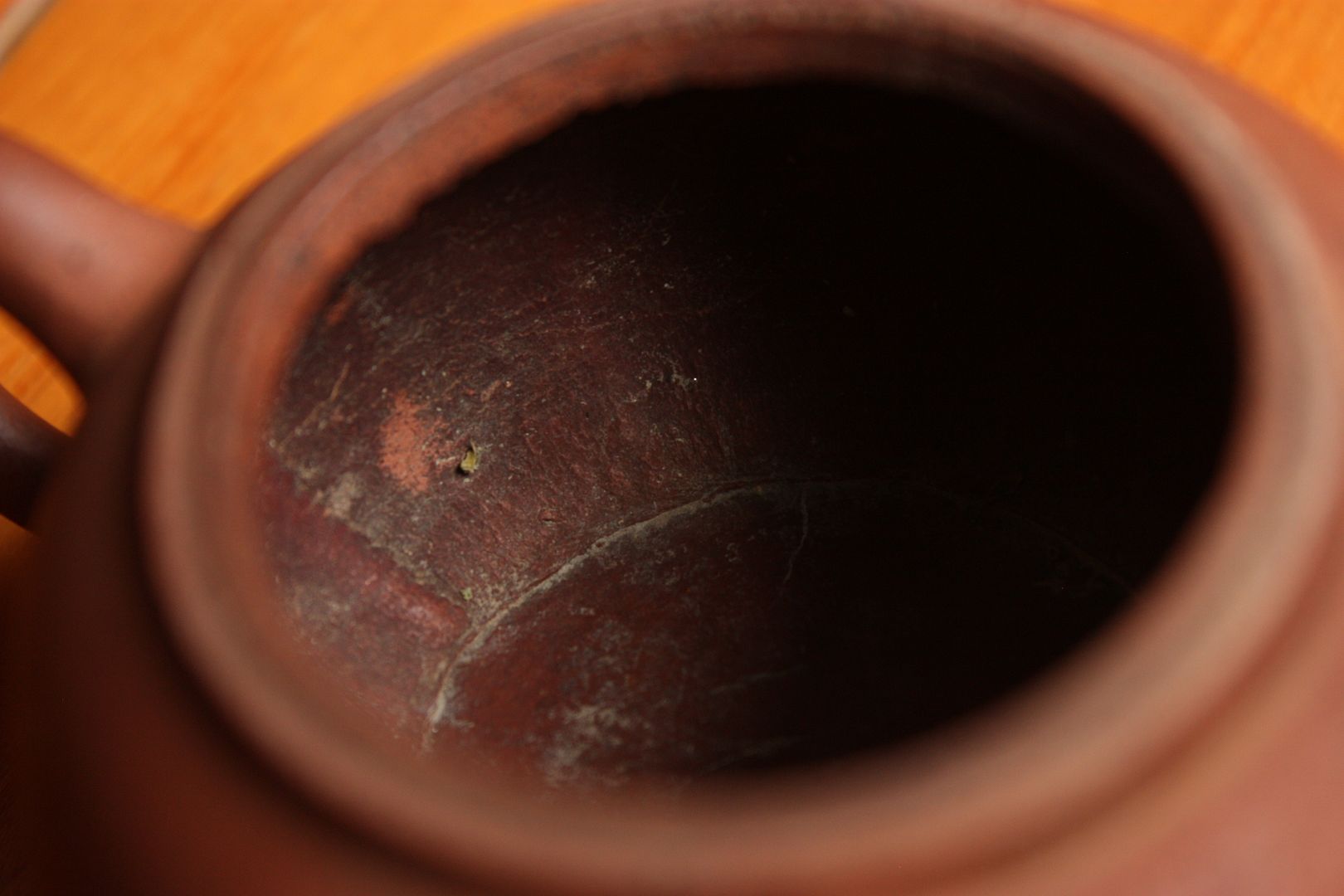 Not some sticky substance that clings tenaciously to the clay. Sigh, I just wish I can find that perfect chemical that will melt this stuff away.