Yes, many new toys these days, this one's slightly different though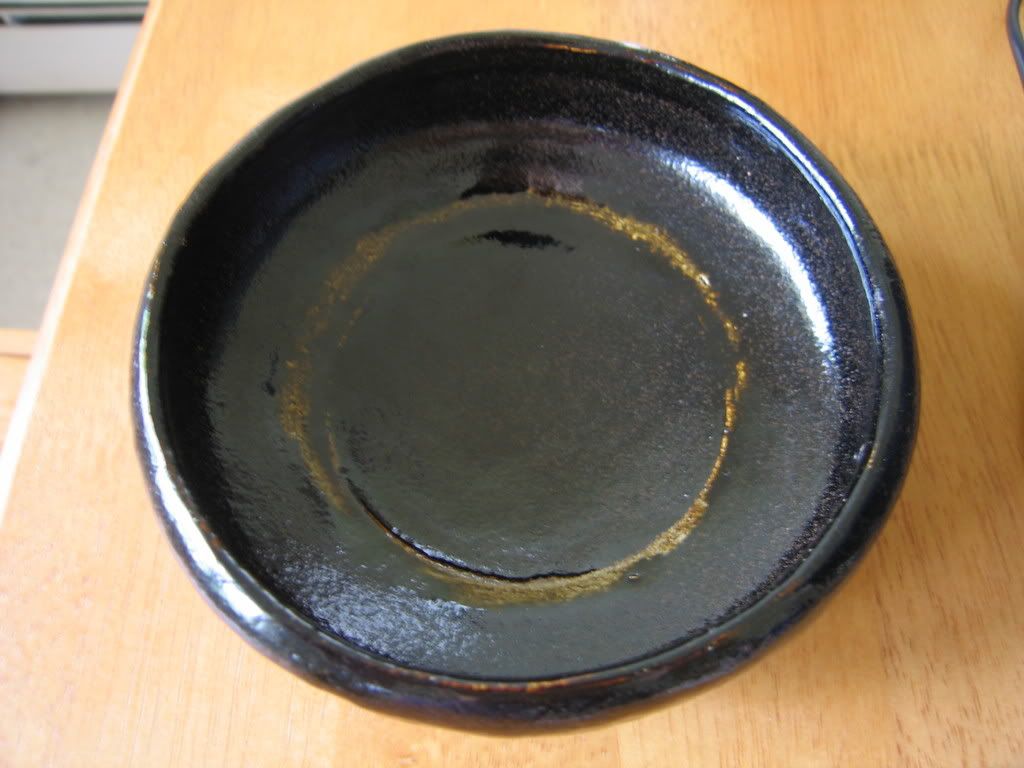 A chawan, a kuroraku hira chawan, specifically, but a chawan nonetheless.
I don't drink much matcha, but I plan to play with it a bit in the coming days. This stuff isn't so good for me in the winter, that's for sure, but in hot summer days, a nice cool cup of matcha can actually be quite nice.
Meanwhile, I'm trying to decipher the artist's seal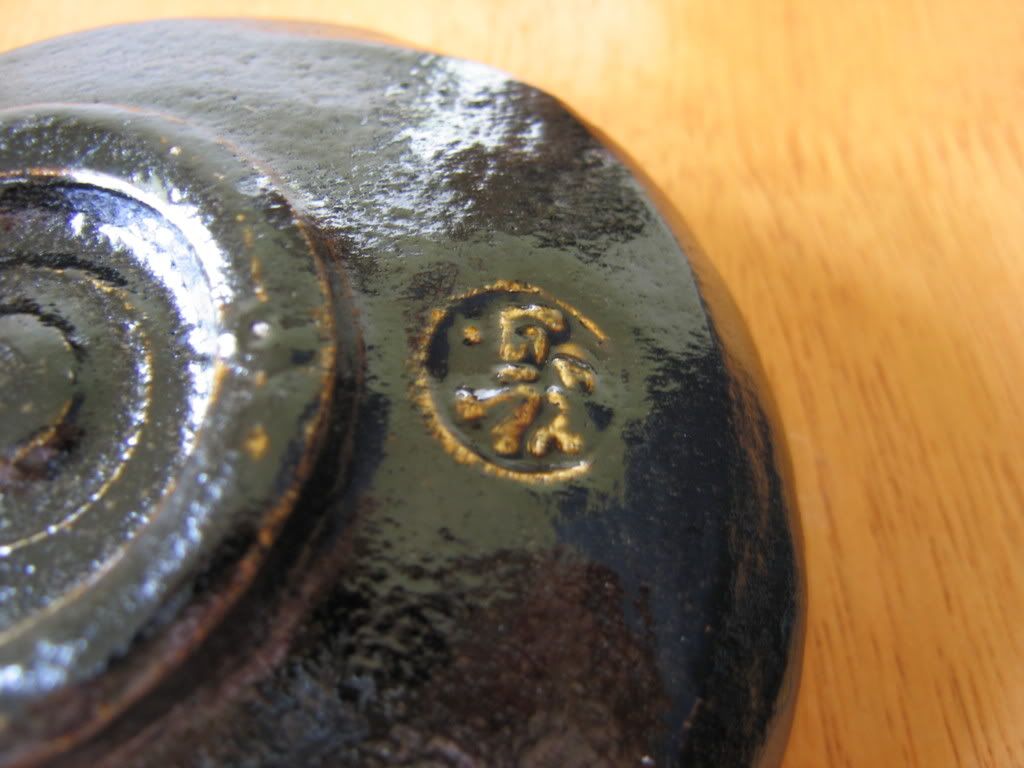 My first instinct is that this is a really stylized version of the word "raku" or "le" in Chinese. I tried thinking up what else it could be, but can't. It's a funny shaped raku, for sure…. or is it matsuraku (in which case this is upside down)? I can't tell. Does anybody have any idea where one can go find better info on such things? Japanese books are fine…