Before:
A pretty dirty pot, if I may say so myself. I got this recently, and it hasn't been cleaned. Time to clean it.
It took a dip in a diluted bleach bath for an hour or two. Then I dunked it in water to try to "de-bleach" the thing. I figured I'd first soak it with some water and see how it does, and then try to do some tea with it. It's interesting to note that the water turns yellow after a while of soaking — I was using cold water at this point. There's truth to the "old pots will brew tea on its own" theory.
The pot is now very clean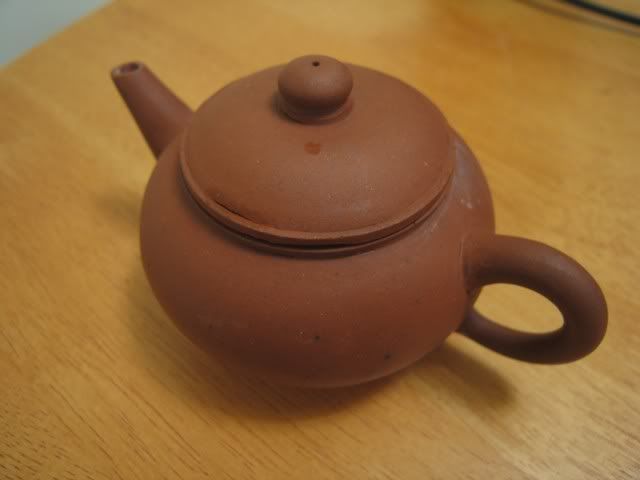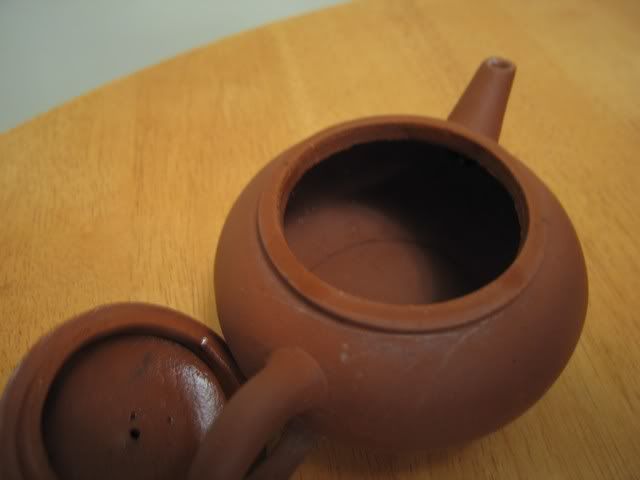 Now I'm going to let it soak some more, then probably sink it in some tea to wash away the bleach…. then it's time to try making some tea in this thing.
Exciting, isn't it? I should've taken more chemistry.