I think it is safe to say that, us being all tea addicts of some sort or another, that we have to drink tea every day. The result of no tea can be quite painful, literally, and going anything longer than maybe 36 hours without tea is not something I'd advice you do. Since I get home quite late on most days, drinking tea at home after I get back is not normally a practical solution. Since I don't get up early enough either, the only solution to proper caffeine update during the day is to drink at work.
I know lots of you drink tea at work. Some bring in what looks like a full gongfu set, with gaiwan, water source, a tray, and some cups. Others bring in modified sets with a few elements missing, but good enough for drinking. Or, you can just grandpa it.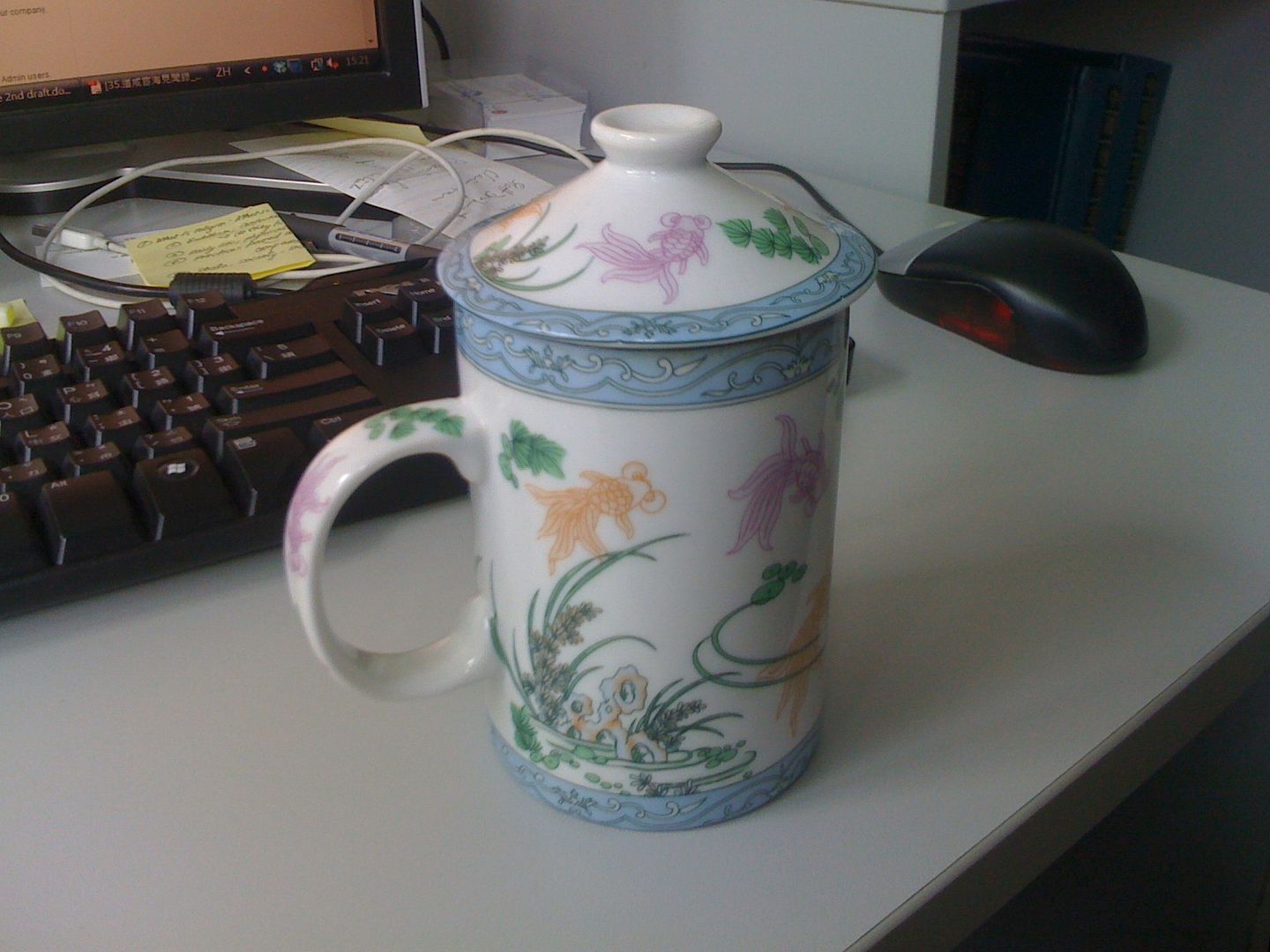 This is what passes for work setup for me. It actually works surprisingly well, and as long as you pick the right teas, it can yield decent results. In my cup right now is a lightly roasted Taiwanese oolong. Yesterday it was some aged tieguanyin that performs remarkably well in grandpa style. One thing I've been doing lately is that I drink the entirety of the cup when I am drinking the aged tieguanyin, and then right before I leave for work, I fill it up with boiling hot water and close the lid. The next day when I come in, the tea's brewed again, with a nice brown colour, and a pleasant, sweet taste that is very typical of nice, aged oolongs. You should all try it sometime, even after a long gongfu session. It's a great way to finish a tea.