Kyoto is really a lovely town, and is one of my favourite places on the planet. They are filled with tourists, yes, and they live, more or less, off the tourists, but it is because of their charm that cities like Kyoto or Venice really are able to preserve at least some of their flavour that most other places have thoroughly lost – even the old districts of Beijing are slowly dying, because of the lack of preservation and the encroachment of new economic developments, which have spawned massive, unlivable blocks of monumental buildings instead of the very human-scaled neighbourhoods that used to characterize the city. Kyoto, thankfully, has mostly maintained that.
As you can probably guess, I just made a trip to Japan for the past few days, and tried, at least a little bit, to work some tea related activities in there among all the sightseeing. It started, in a certain sense, right after I got off the plane and onto the train from the Chubu airport – Tokoname (yes, that Tokoname) is, unbeknownst to me, right across the water from the airport and was the first stop of the train.
I must admit to having neither interest nor time in getting off the train to see the kilns, but next time, I guess I'll know where to go.
It was cherry blossom season, although after an unusually cold winter and a freak windstorm the day before I arrived, most of the trees weren't blooming yet, although some were. There are actually more cherry blossom trees in places like Vancouver, where they pretty much line every street and the city turns into a sea of pink during spring, but it doesn't have temples like these.
I did stop by a few tea places, one of which is Ippodo, which I understand lots of folks like to buy tea from online.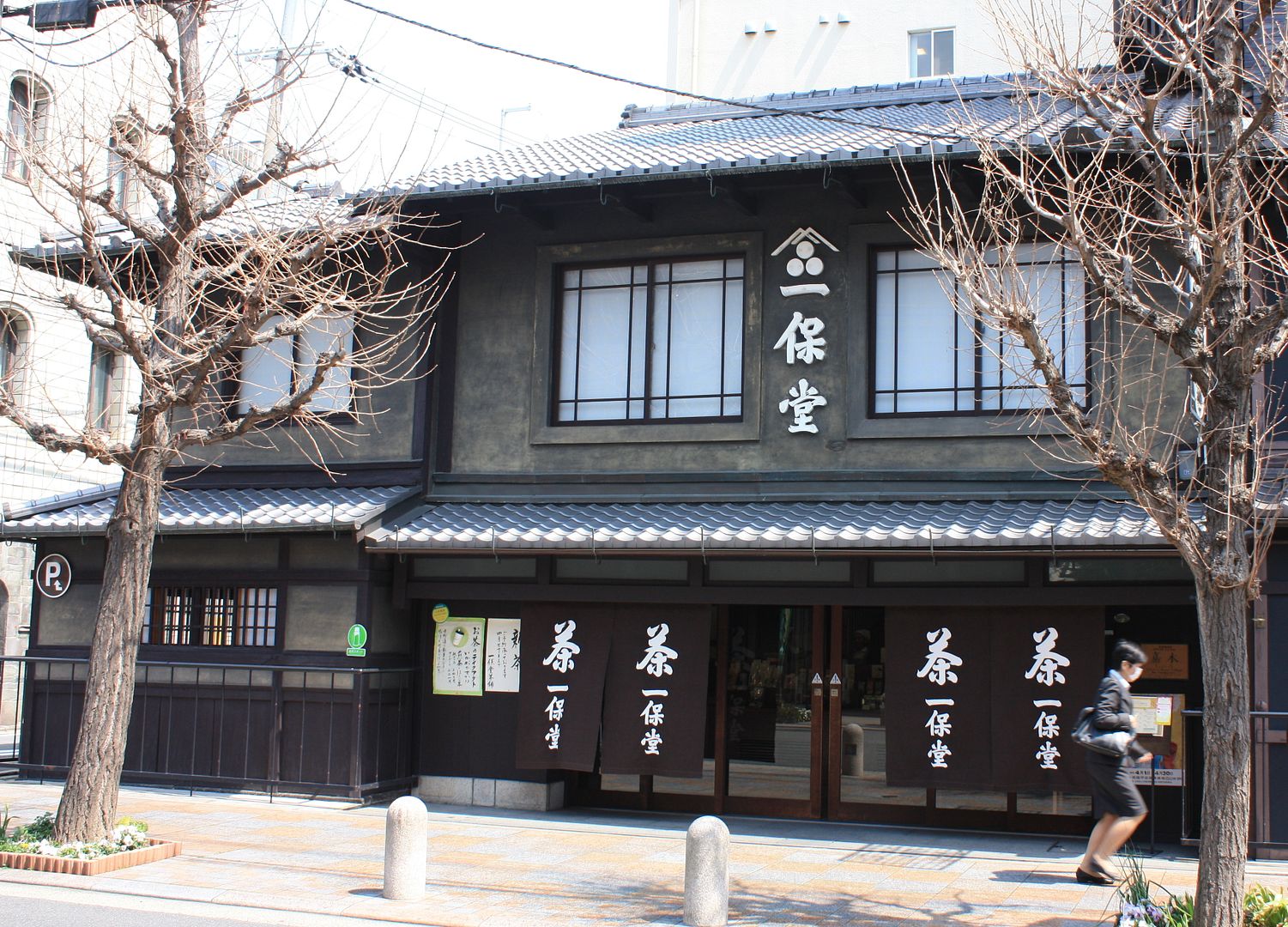 They have a shop, and a cafe on the side of the shop (enter through main door). Here's the menu:

I was traveling with companions, and so I got to try more than one thing. There was a spring special (not seen here) menu as well. I had the Nodoka matcha from that menu, and someone else had the organic sencha. They seem to have an A and B version, but since A is sold out, I presume I tried the B. The organic sencha is very good, with a deep, robust taste and solid mouthfeel. Anyone who's read this blog with any regularity knows I'm not exactly a sencha fan, so for me to like a sencha is indeed a pretty rare thing. I didn't buy any though, since I know if I bought any I wouldn't finish most of it in time for them to be fresh – stale sencha is really not my cup of tea.
Kyoto also has a lot of antique shops scattered around, and Teramachi, where Ippodo is located, has a number of them. I ended up taking home a Republican era pot for a reasonable sum of money. Later in the day, I also found the perfect coaster for pots, made of rattan, in a random teaware shop that has been around since 1870 that I ran into near Daitokuji, which itself is, in my opinion anyway, a must-see site of Kyoto, although one could say that about many of the sites in the city.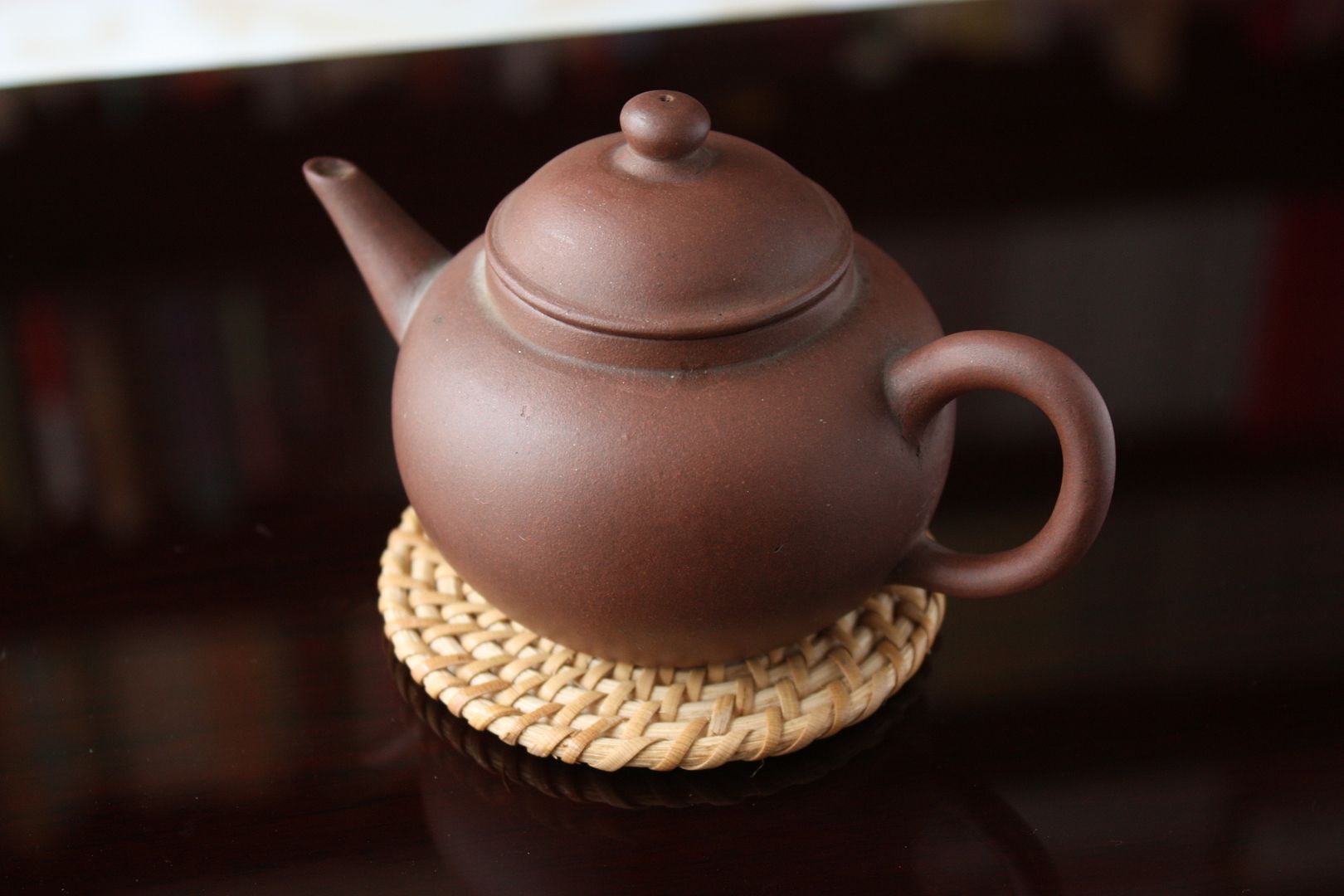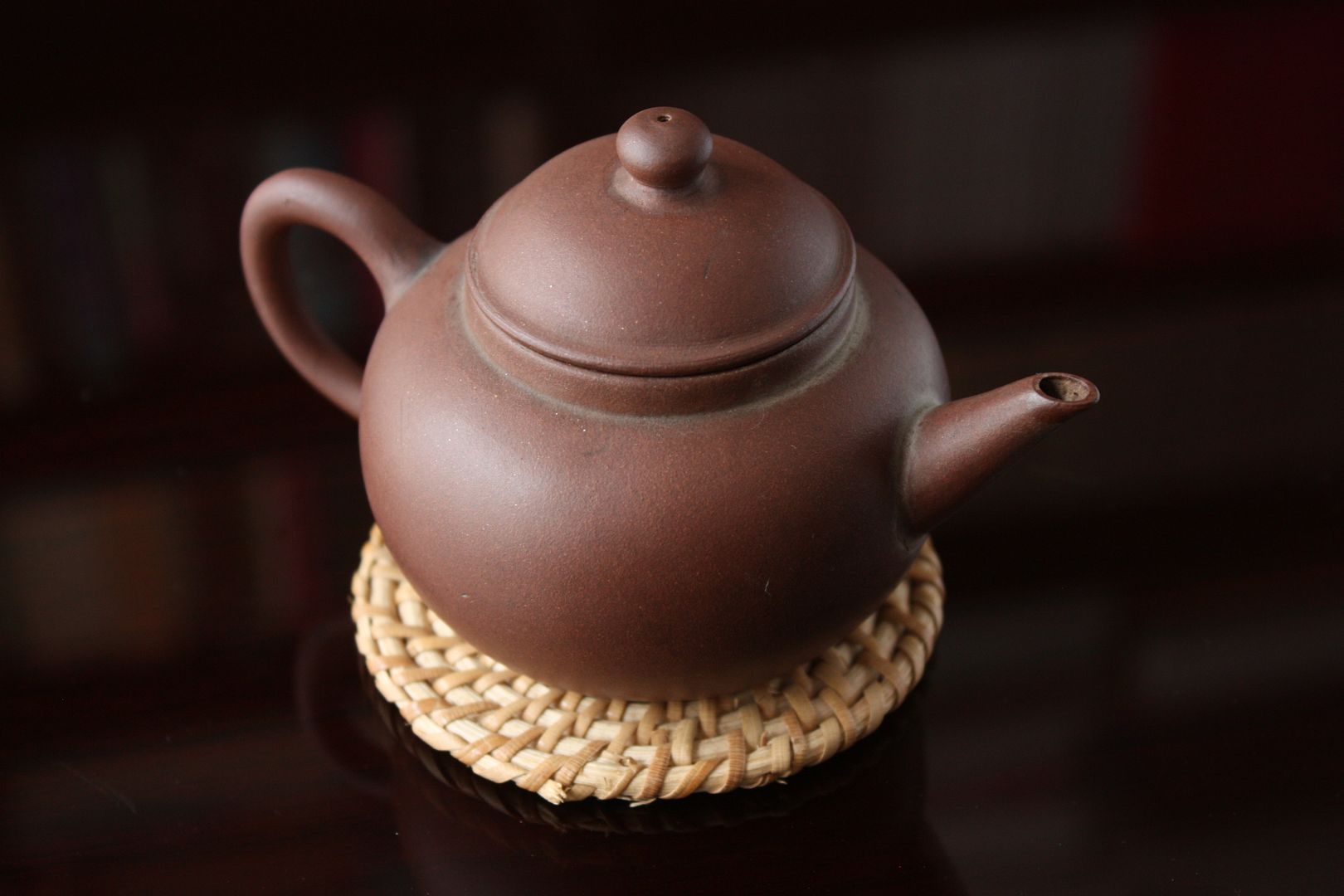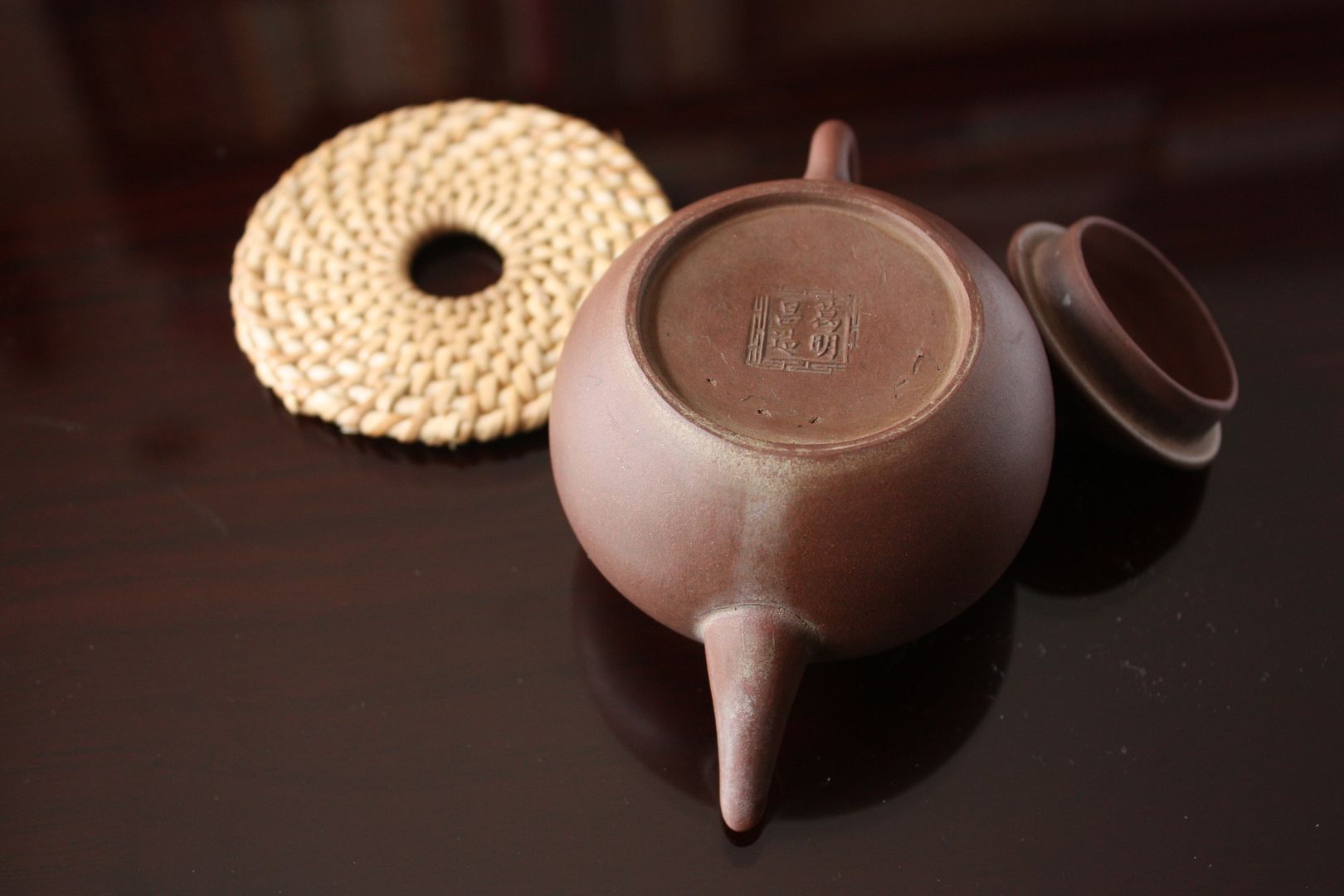 The rattan coaster, in particular, is something I've been seeking for a while now. Those things are hard to find. It's probably only in places like Kyoto where you can run into a 140 years old shop selling high quality teaware while randomly strolling along an otherwise nondescript street. There was, alas, no time for more extensive tea or teaware shopping this trip, as I was on a pretty tight schedule. It would've been nice, for example, to see Uji again, but that will have to wait till another day.
I also stopped by Osaka, which offers no such luck in finding items. Metropolis though it is, the antique shops located in the Oimatsu area are extremely disappointing – only two offers any kind of collection of teaware. One was mostly junk, the other being extremely overpriced. Kyoto, it seems, is hard to beat, and I'll have to go back there for some more sooner rather than later.