Mr. Lochan sent me quite a few samples. I only went through two. Today I thought I'd pick up the third one.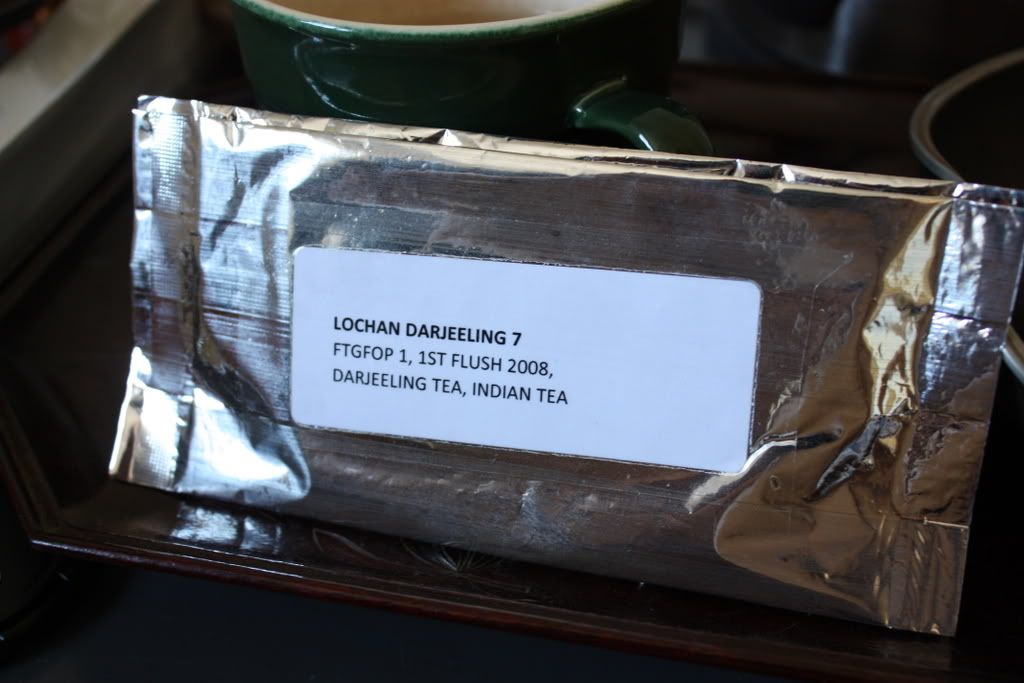 One thing about Darjeelings, at least first flush, high grade darjeelings, is that they all look sort of the same
Which really makes me think… can the average buyer of darjeeling tell them apart, if tasted blind — especially with English brewing methods? This is a good tea, with all the right notes for a darjeeling. However, I can't quite remember how this might or might not be different from the other ones I've had so far. Perhaps they're from the same estate, so the taste is only minimally different — since there are no names, I can't tell for sure. Or, maybe because I'm brewing it in an approximation of English style…. the differences aren't as obvious. I wonder if I should switch to a small pot to make these things.