As we all know, many brains is better than one when it comes to solving problems…. so I need your help 🙂
Along with the broken pot, I bought another one that turned out has a bit of a crack on the outside (didn't see it because, well, it was covered in dirt). That's not the real issue though.
Looks nice enough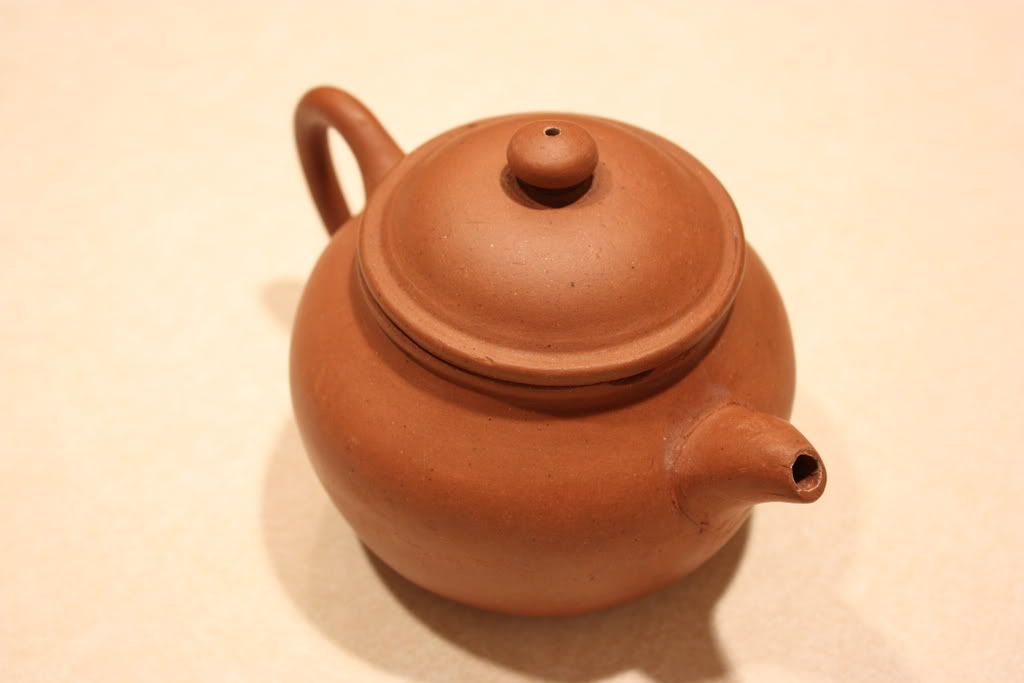 Until you see the inside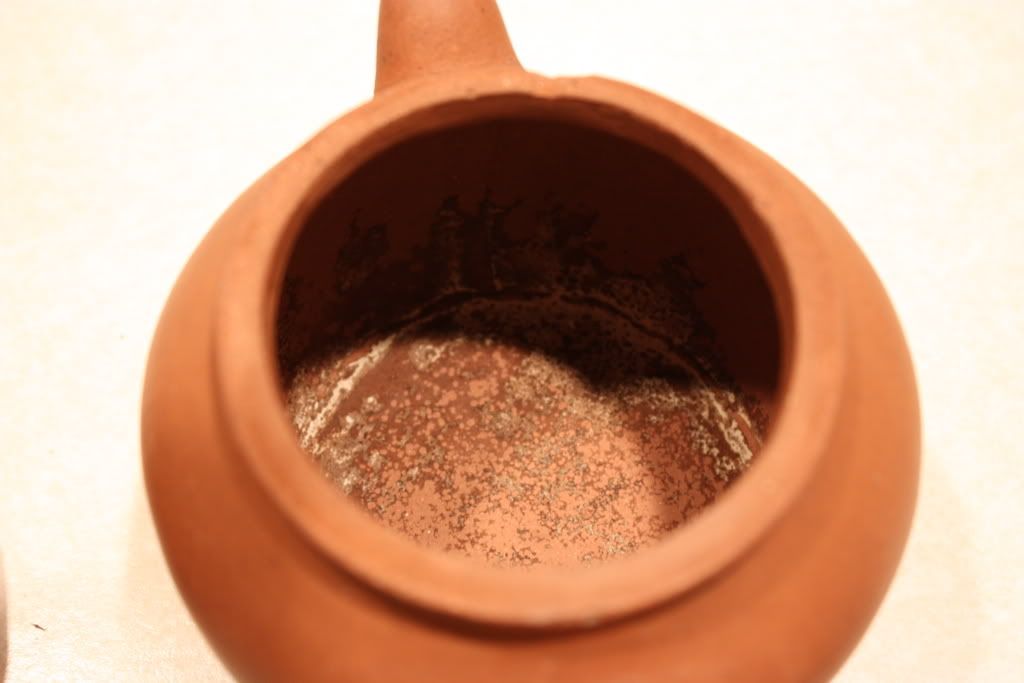 And this is AFTER cleaning it with BLEACH. You don't want to know what it looked like before — imagine a white covered interior that feels like it is caked on for ages. I have no idea what it is, or how it is so stubborn. I've already removed most of it, although you can see how it still has that brown base that makes the whole bottom sort of spotty looking.
How do I clean this thing?
I've heard you can use citric acid to melt things away like this, but I've never tried it. Aside from that…. what else can I do? I mean, I'm not sure if this pot is really that usable, since it is cracked (although it does not leak — cracking is only on the outside, strangely enough). Either way though, I'd like to at least have it be clean….