Haven't done this for a while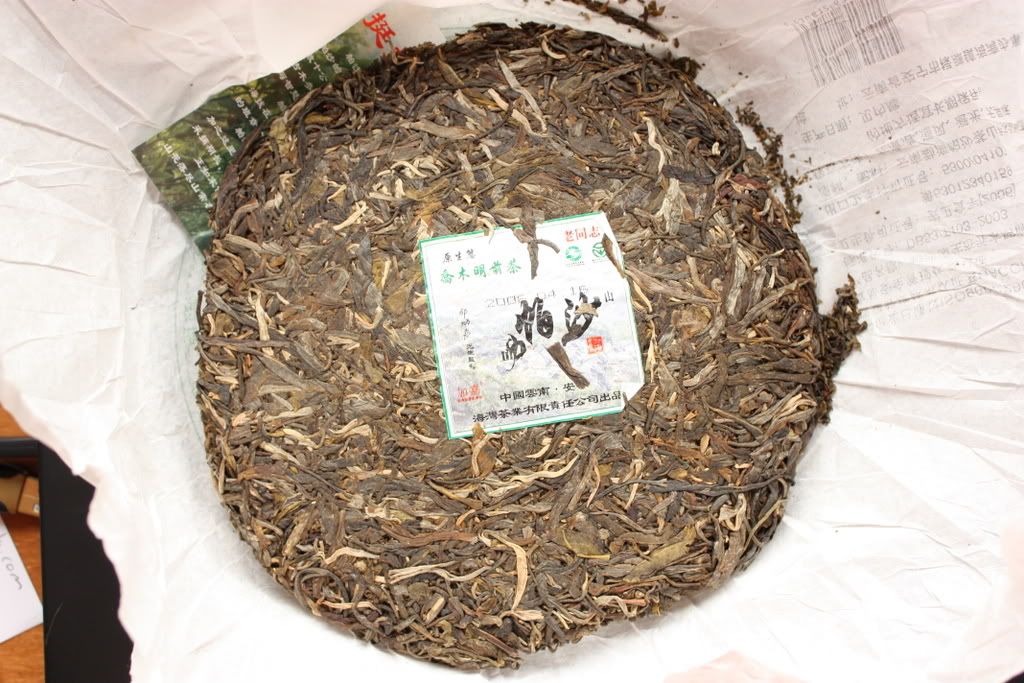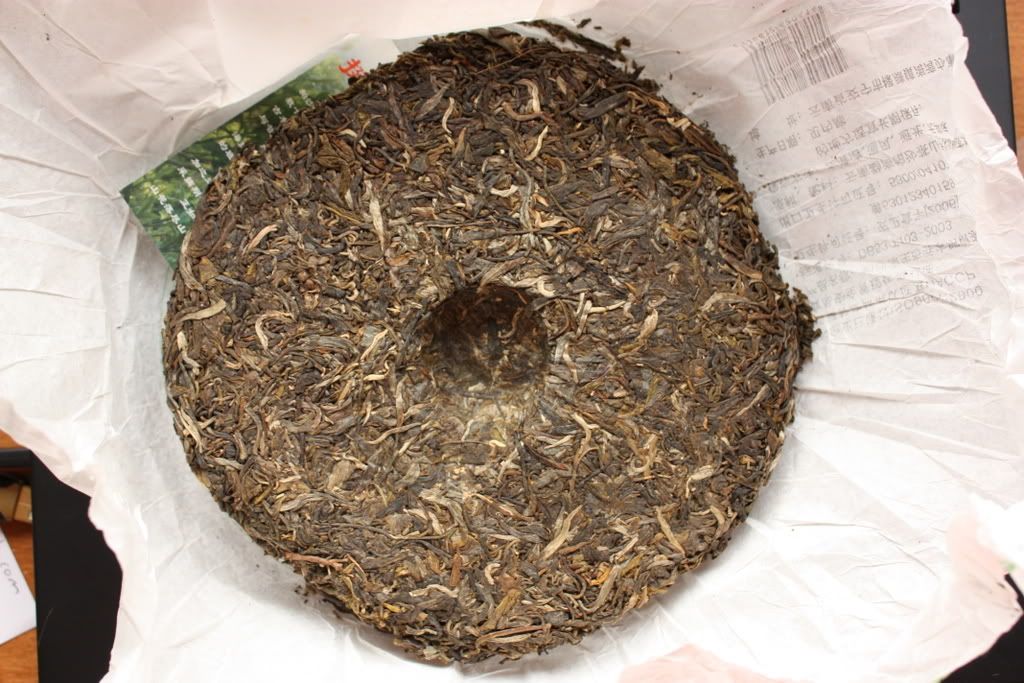 This came through the mail from a friend. It's still on sale, apparently, but quite a bit higher than I remember it used to cost.
The cake got a little beat up on the way here in the mail — some parts of the cake was pulverized.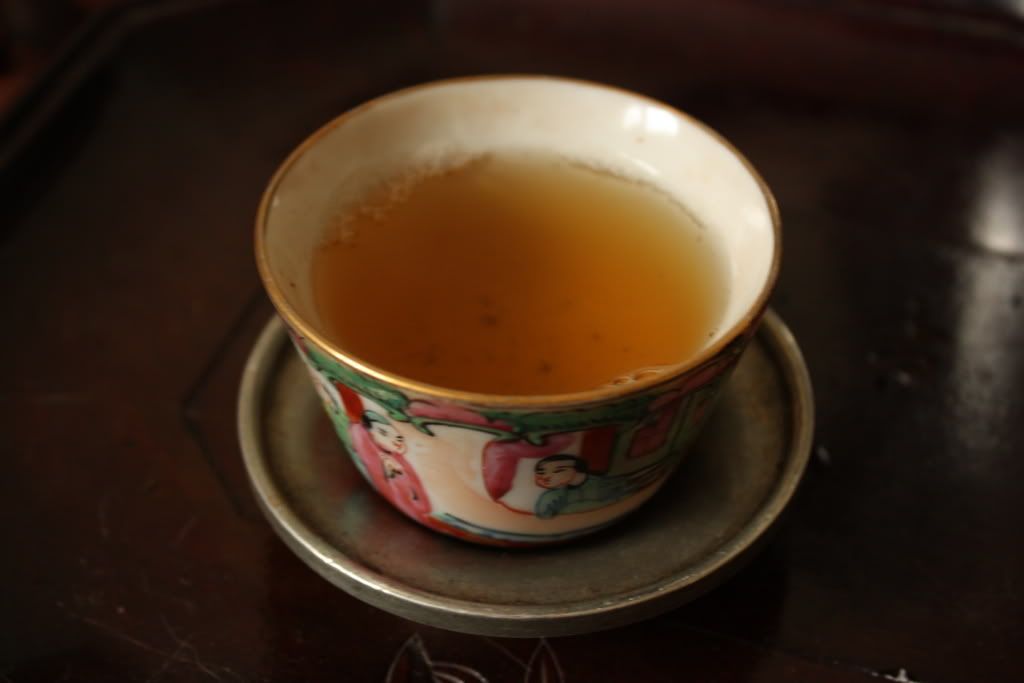 The tea…. is a fairly standard one. There's quite literally nothing too remarkable about it, but nothing bad about it either. It's one of those reliable, clean tasting cakes. It did go for quite a while and hasn't weakened too much after many infusions.
There was an initial floral note early on — in the first few cups it was quite obvious. I think I would've liked to see a little more punch to the tea, but it was relatively speaking a little subdued. Then again, nothing's wrong with that.
Obviously I haven't done this for a while.
Now I suppose this, too, will go into the "wait" pile and see what happens to it five, ten, or twenty years from now. Maybe leaving it out in the crazy thunderstorm outside will help speed up the aging.