A very generous friend, S, from Malaysia sent me a bunch of teas recently, and among the samples (and a full cake too) is this, a little gem from the past.  I'm not entirely sure how old this is, but from the packaging it looks to be at least 20 years or more.  It's a small packet of Wuyi tea.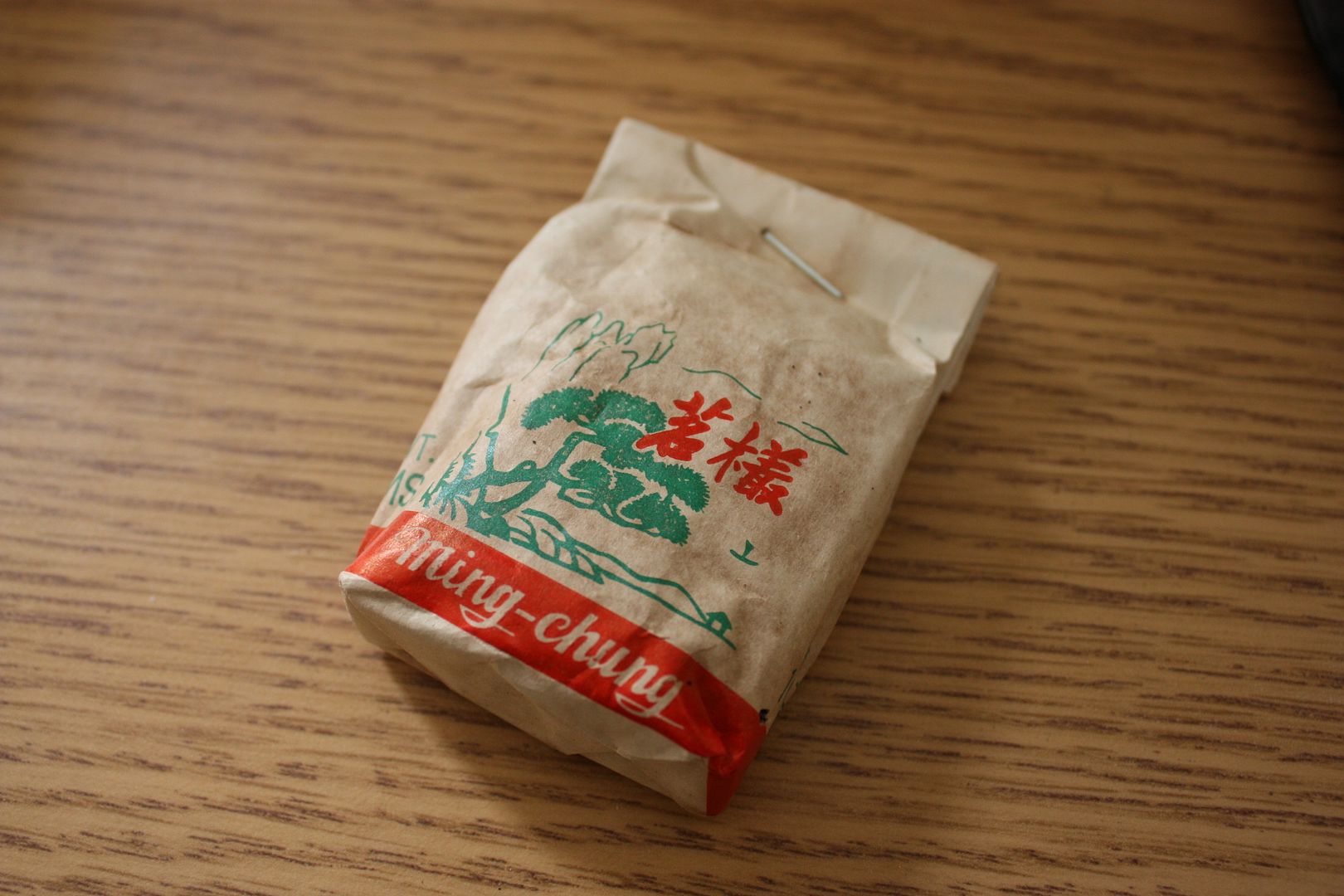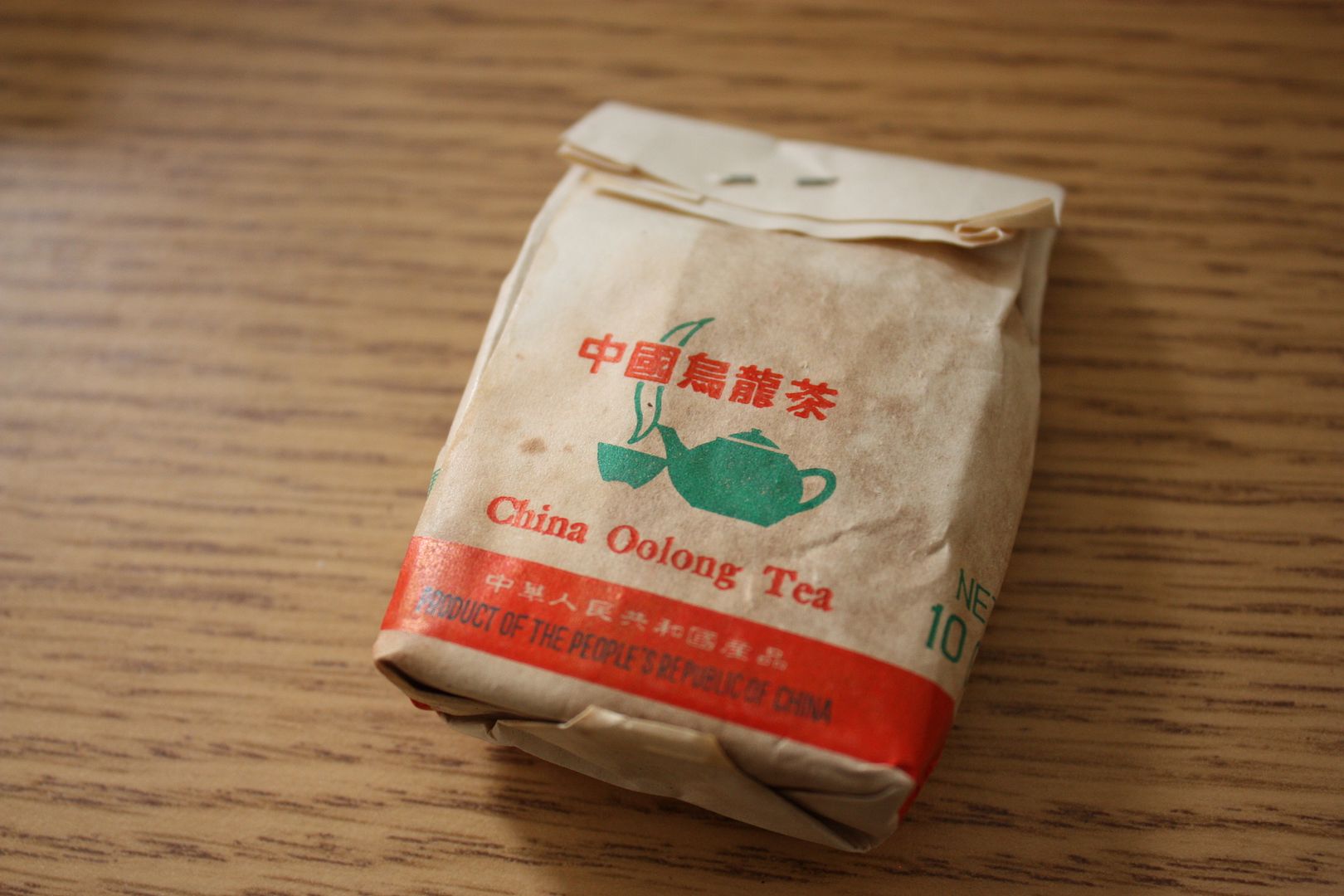 The name on the front is Mingcong (famous bush) while on the back it just says, very helpfully, China oolong tea.  The bag is very stained from the years of rest it's taken.  When I opened it up, I can clearly smell the aged-ness of the tea — slightly sour, with that distinctive aged oolong fragrance that can't be faked.
The dry leaves are quite broken.  The tea was well roasted when it came out.
From the taste of the tea, it seems like it's some sort of shuixian.  The initial two infusions are slightly sour, but not enough to make it unpleasant.  The sourness, as it should, goes away, and a nice, deep aged Wuyi taste lingers.  This is pretty decent tea.  Just judging by the looks, it looks like some dark cooked puerh.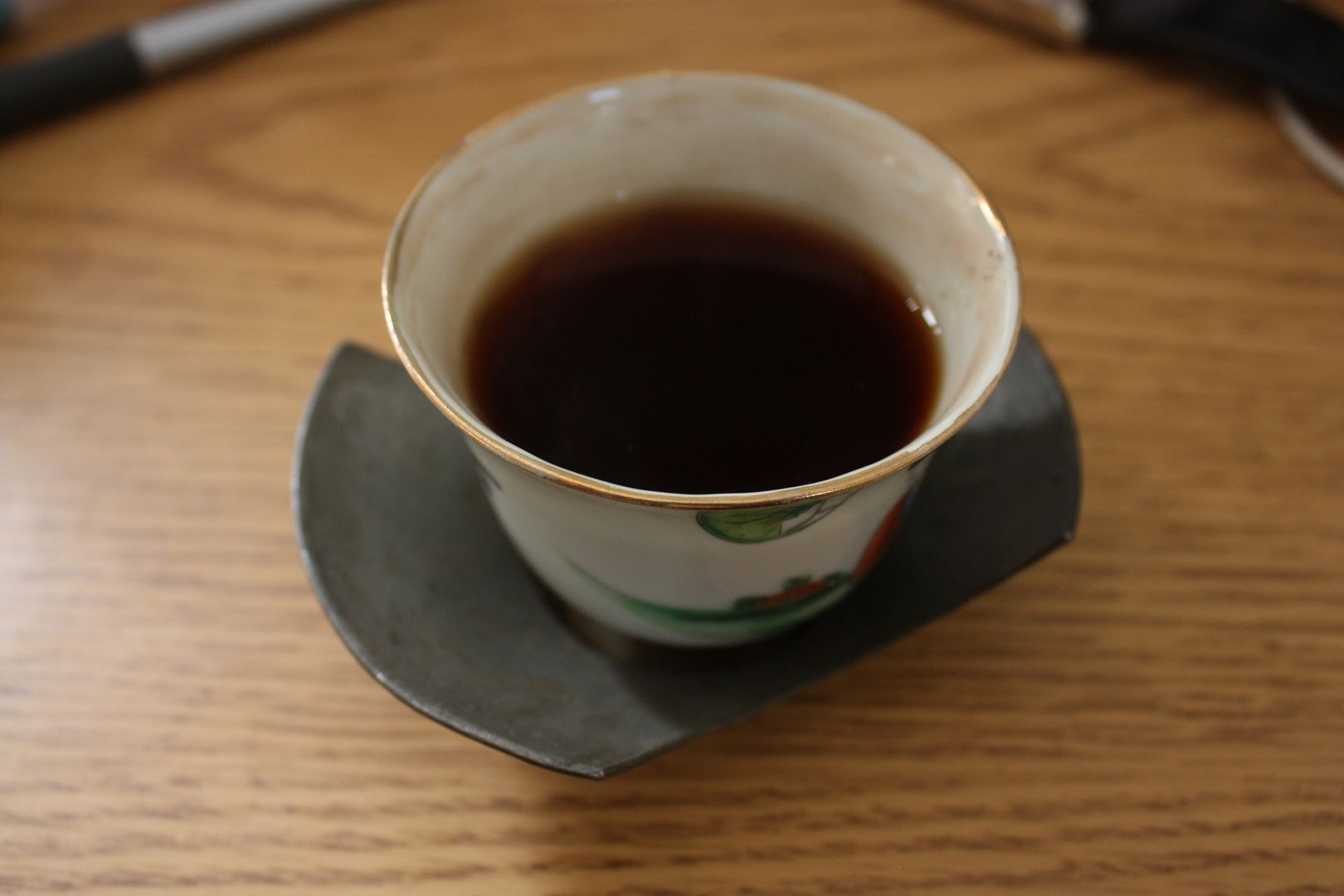 Stuff like this are always a treat, as they are mellow and easy to drink.  I'm a big fan of good aged oolong for a reason; they are tasty and don't cost nearly as much as aged puerh does these days.  They also last quite a while, if the tea is good.  I wonder how much this tea was.
The leaves are dark, but still flexible.  Good tea — thanks S!