I'm actually going to talk about a tea that I drank.  When's the last time I did that?
Among the teas I bought from Taobao recently is a cake from a producer that I knew from back in 2006.  They made some nice Yiwu, and I've always been on the lookout for them.  According to things I've found online, they are located about 100m from the Sanhetang workshop in one of the Yiwu villages, and the cake I bought off Taobao (since soldout — thanks to me) is a Manzhuan cake.  I happen to like Manzhuan cakes a lot — more depth than Yiwu sometimes, and less watery.  There's also less faking going on.
The leaves are fairly good looking
And the tea brews a darkish colour, for something that's from 2005.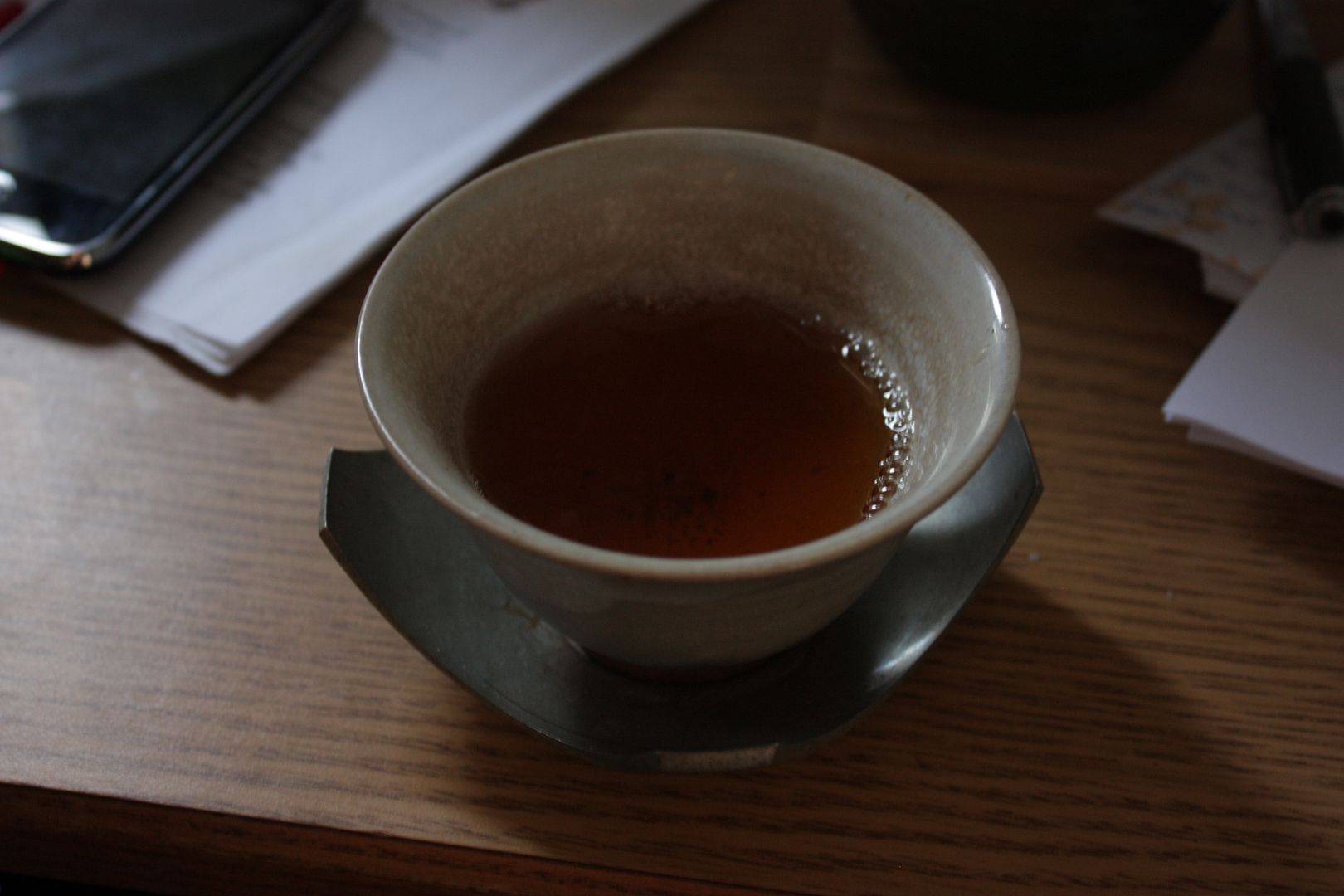 It's got some sour notes early on, which I think is 1) fairly typical of some Manzhuan teas and 2) also a characteristics of a 4-5 year old tea, again depending on storage conditions, etc.  It has that nice, deep, lingering sensation at the back of the mouth that I love from my younger pu, and a sweetness that comes through after an initial bitterness.  My kind of pu.