I think everybody who has been through an economics class has probably learned of the term "ceteris paribus", most likely in the first lecture about supply and demand. The idea that you keep all but one variables constant in order to evaluate what is happening to the one variable you're interested in is pretty much the basis for most scientific inquiry, and in the case of tea, it can also be put to good use.
I wanted to try testing kettles again using teas I don't know at all. So I picked up a sample I got from Jim of Puerhshop, the 2003 Longma Yiwu. I've never had this tea before, and had no idea what to expect.
Three days worth of drinking:
Day 1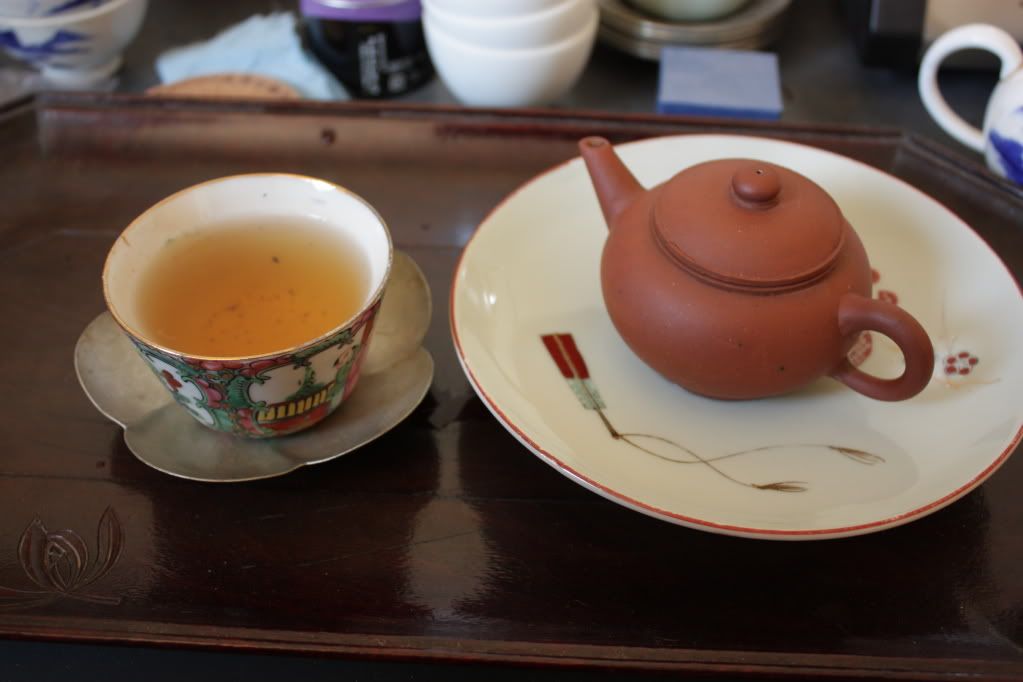 Day 2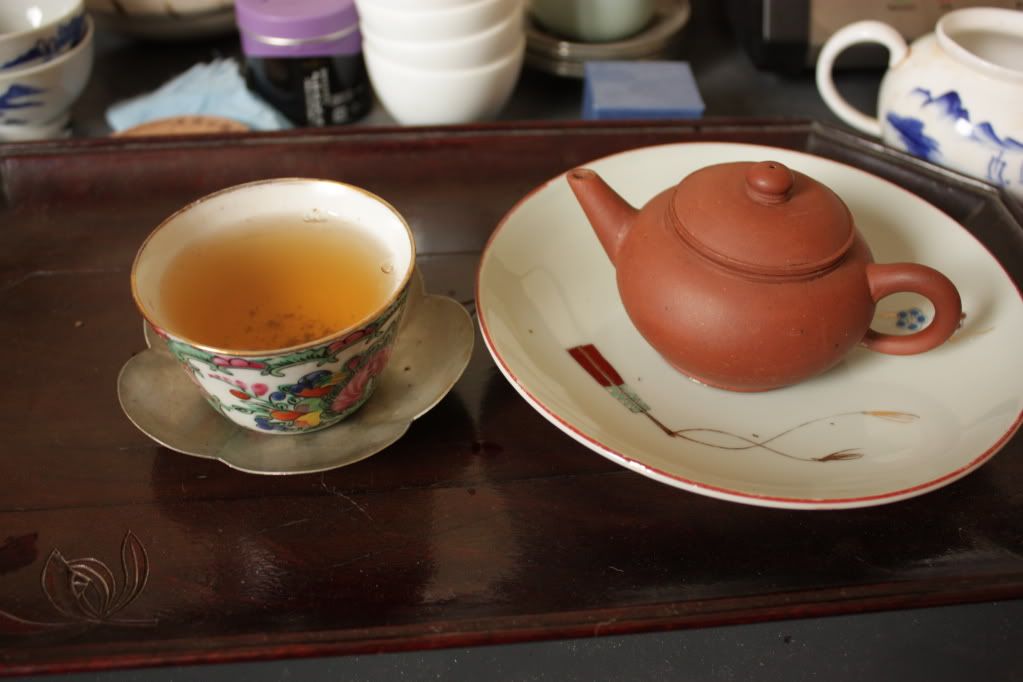 Day 3

Day 1 was using a silver kettle, day 2 was the same setup, using my regular tetsubin, and day 3 was with the tetsubin, but with a new (well, old, but new for me) pot.
I think it is almost impossible to tell any difference from the way the tea looks in the pictures. I can say, however, that silver, as I suspected, was not partiuclarly kind to the tea. It gave it that typical clarity and crispness that a silver kettle generally imparts on water, but lacks that depth and complexity that I tend to like in teas like this. It did, however, give it a nice mouthfeel, and was very smooth. In comparison, on day 2 when I made it with my tetsubin, the tea came out much more intense in taste. It might have been a little bit rougher, but that was more than offset by the additional character in the cup. On day 3, with the new pot, the tea again changed a bit — this time giving it a little different profile, maybe a little more throatiness. The difference, however, is not as obvious as compared with day 1 vs day 2.
As for the tea itself — it's quite nice, pleasant, certainly not a bad tea. Whether it's worth the admission price is probably dependent on individual taste. Some may find the tea to be a little on the bland side. I don't, but I know people who probably would.