The second sample I got from the same place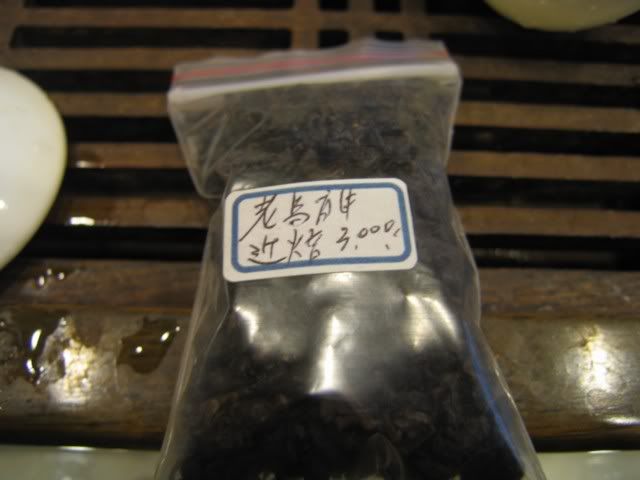 "Old Oolong — recently roasted, 3000 (this refers to NTD/jin)". That's what I drank.
Today I was wiser and only put in about half a bag…. no more overfilling of the gaiwan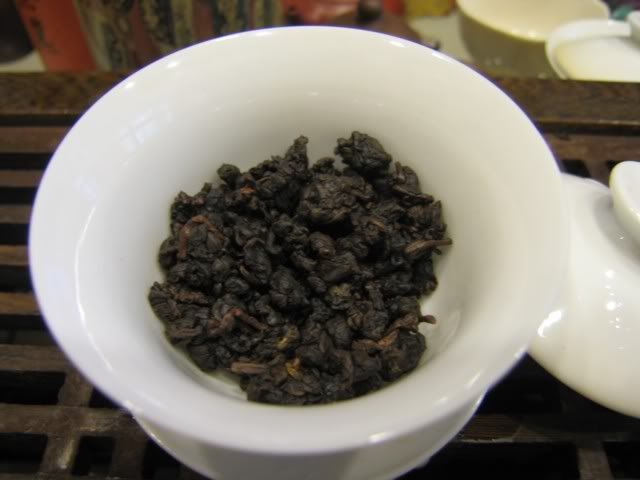 Looks roasted all right.
Sure looks roasted all right.
The tea actually is less charcoal-tasting than I thought, but still charcoal tasting, a bit. Cool in the throat, a bit, and when the dust settles, you can feel the aftertaste of an aged oolong. It's not the most exciting thing, but it's actually better than I thought. Some roasted stuff can taste more charcoal-like and less pleasant… sometimes that's fixable by just leaving it around for a while. The charcoal taste will dissipate. Sometimes though the roasting is too much… and the tea becomes flat and boring. Thankfully, it wasn't the case here.
I also put in exactly one pebble of the biyuzhu from two days ago in today's tea — I noticed it was sitting in the other sample bag. Can you find Waldo?