I went to another kind of candy store today
In case you can't see very clearly — the back of those cabinets are mirrors, and you can see another line of cabinets on the wall opposite of these ones.
This is the antique teapot store that I visited a while ago. As I said, they say they have a lot of old pots…. and I am really no good judge of whether any of these are real or not. Some looked authentically old, some less so. Almost all pots, however, are of high quality — good make, no real flaws, etc.
I ended up spending a few hours there looking over many of the pots he has. The guy is interesting…. rather laid back and just likes to talk about his wares. He keeps throwing me pots to look at (while I'm reading for others myself) and he just wants to show off his collection while talking about it. He claims he has more stuff at home — some are duplicates of the ones he is selling. Entirely possible… Yixing pots are made in batches of three, anyway.
The prices of these things go from the rather reasonable (under $100) to the very high ($1000+). Sizes also vary, and looks too. It's a dizzying array of stuff, and I honestly am out of my depth. Do the clay all seem good? Most, yes. Do they all seem old? Many do. Some are obviously youngish, while others look old, but maybe faked. But if a fake pot that is well made is, say, $120…. is it worth it? I don't know.
I took pictures of a few pots I saw, but these aren't the best ones… I felt sheepish asking if it's ok to take pics of the best looking ones for some reason. I don't even know why.
So here's a "Please Drink Chinese Oolong Tea" shuiping.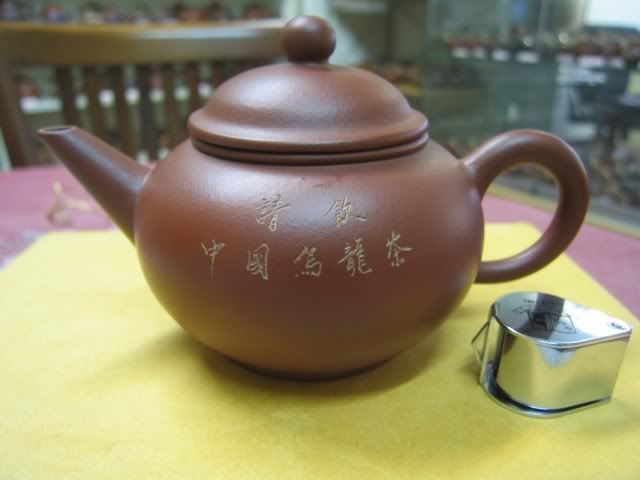 With the maker's name under the lid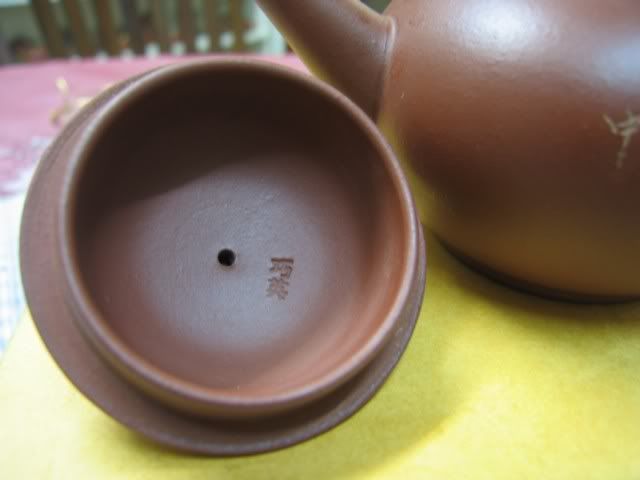 Another shuiping — supposedly earlier, actually. Very thin walls. I felt like I could crush it in my hands.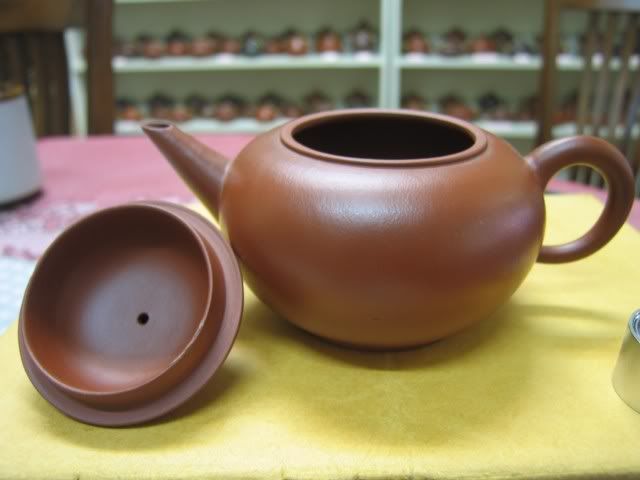 And then a weird one…. a big pot with possibly Manchu carved on it. My girlfriend is trying to figure out if that is actually Manchu — some of the spellings are off.
I really should've taken pics of the better looking pots….. maybe next time.