I had a lot of young puerh today while shopping at Maliandao. I think I need a week to recover.
I first stopped at a Keyixing distributor, and tried two of their Yiwu cakes. One is an attratively priced cake at around 70 RMB. It's slightly high, and slightly on the bitter side for a Yiwu, but something about the tea made me think it'll be good for aging. It's got strength and it's got smoothness. Gotta think about it. The other tea, from 2003, was lacklustre, and really not worth the price they were asking.
Then I walked over to the Ruirong store, but on the way there, a cake caught my attention… and I tried it. It's a store that sells mostly Biluochun and Tieguanyin, which means that puerh is, at best, a side business, and that prices are likely to be high. It's a Mengsong cake that I haven't noticed before, so I gave it a try… not bad, not great. It's bitter, and a little rough. Price… 180RMB. Wah. I then noticed that there's a small Ruirong sign on the wrapper… which…. means I should be able to find it at the Ruirong store.
Which I did, although I went there for another Mengsong cake, a smaller cake that I saw elsewhere and which is reasonably priced. I tried it… and I liked it enough to buy 6 of them. These are 200g cakes, so 6 isn't as many as it sounds. It also comes in a tong of 5 like this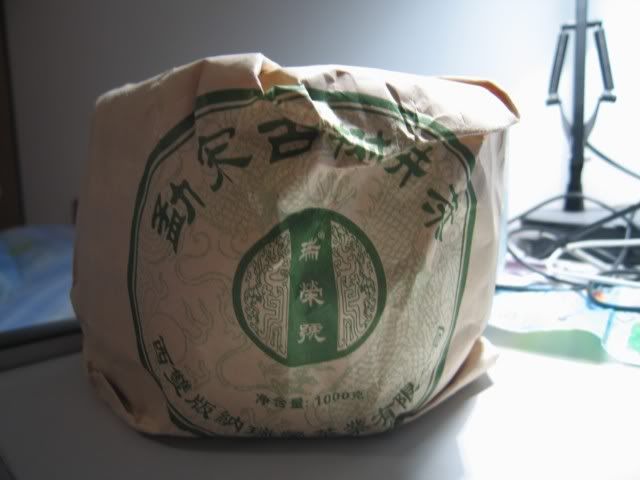 While each individual cake look like this: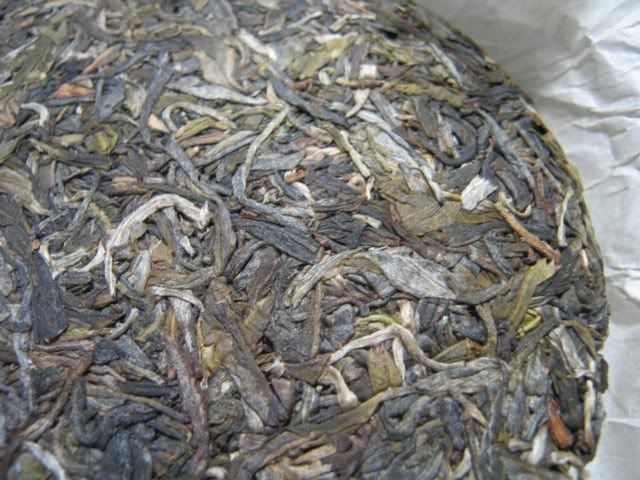 I also tried a Bulang cake there that was decent, as well as a Youle cake that was ok. The Youle cake was slightly expensive, but the Bulang cake is quite tempting. I might go back and buy some of that. The Mengsong cake I saw elsewhere was selling at this store too… for 20RMB, which is 1/9 of the price being quoted at the other store, and they are literally 50m away!!!! Lesson learned — always buy from the factory store if I can help it (although, sometimes, factory stores actually cost more, because they update the prices quickly whereas retailers sometimes bought their stock a long time ago so they can still sell at the lower price).
I then went to L's store, just to drink some tea and have some conversation. ZH also showed up, and so we drank and chatted. Among the topics — how Zhongcha's recent production of Banzhang was all snapped up. They are selling for quite a bit of money…. and so I took some pictures
Compared to my "Banzhang" that I bought last week…. the 3 tongs of stuff I bought could buy about 1 cake of the above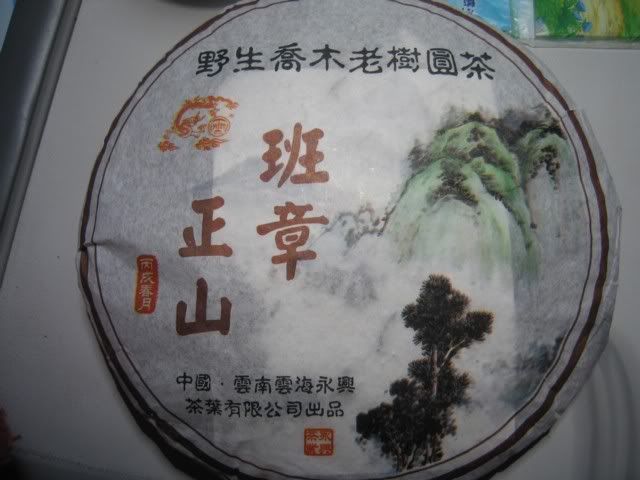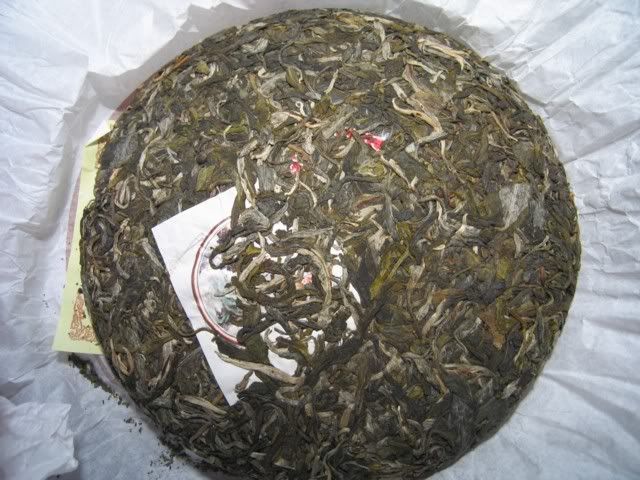 Is it really 20 times as good?