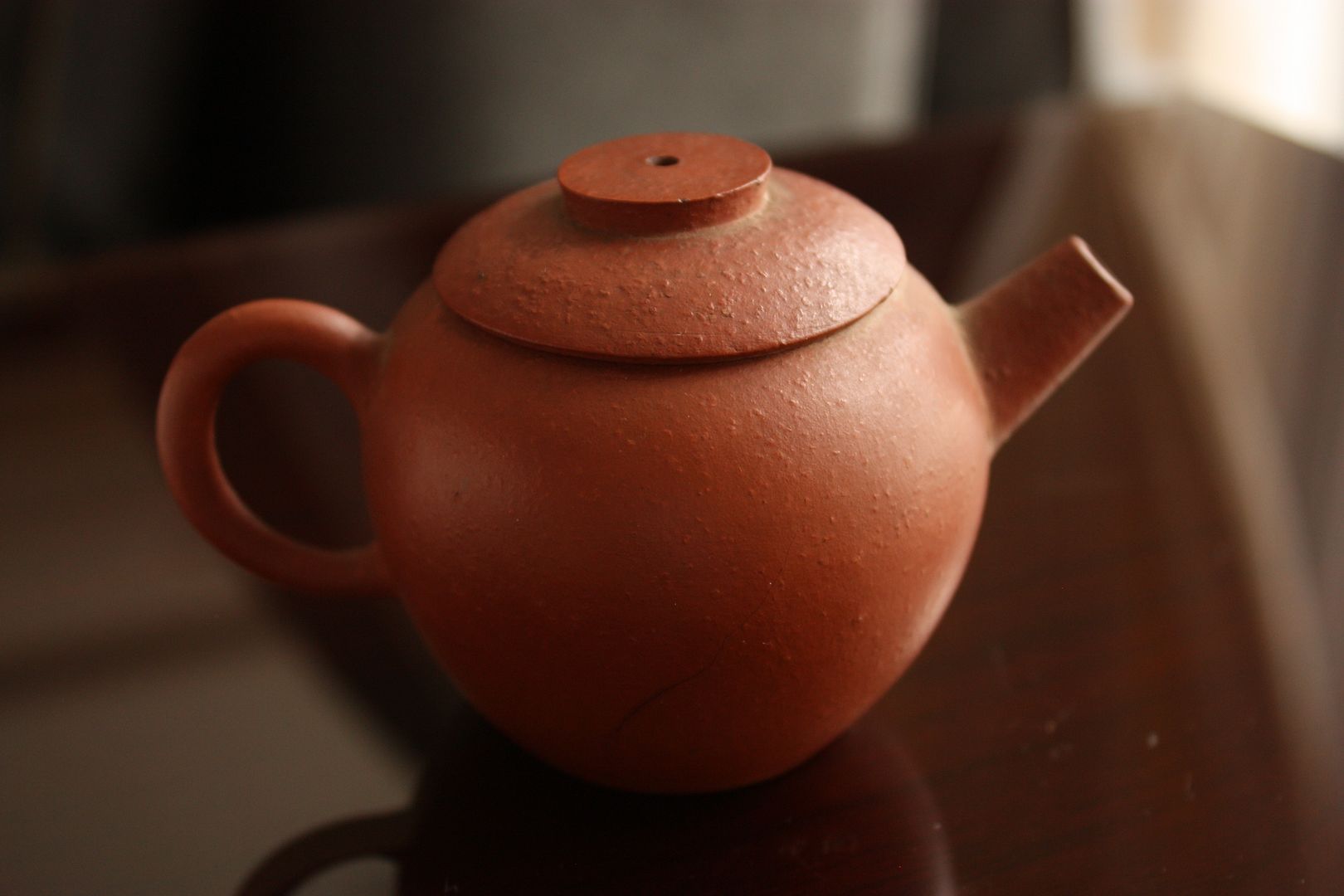 This is a nice pot. Alas, it's not one I can use.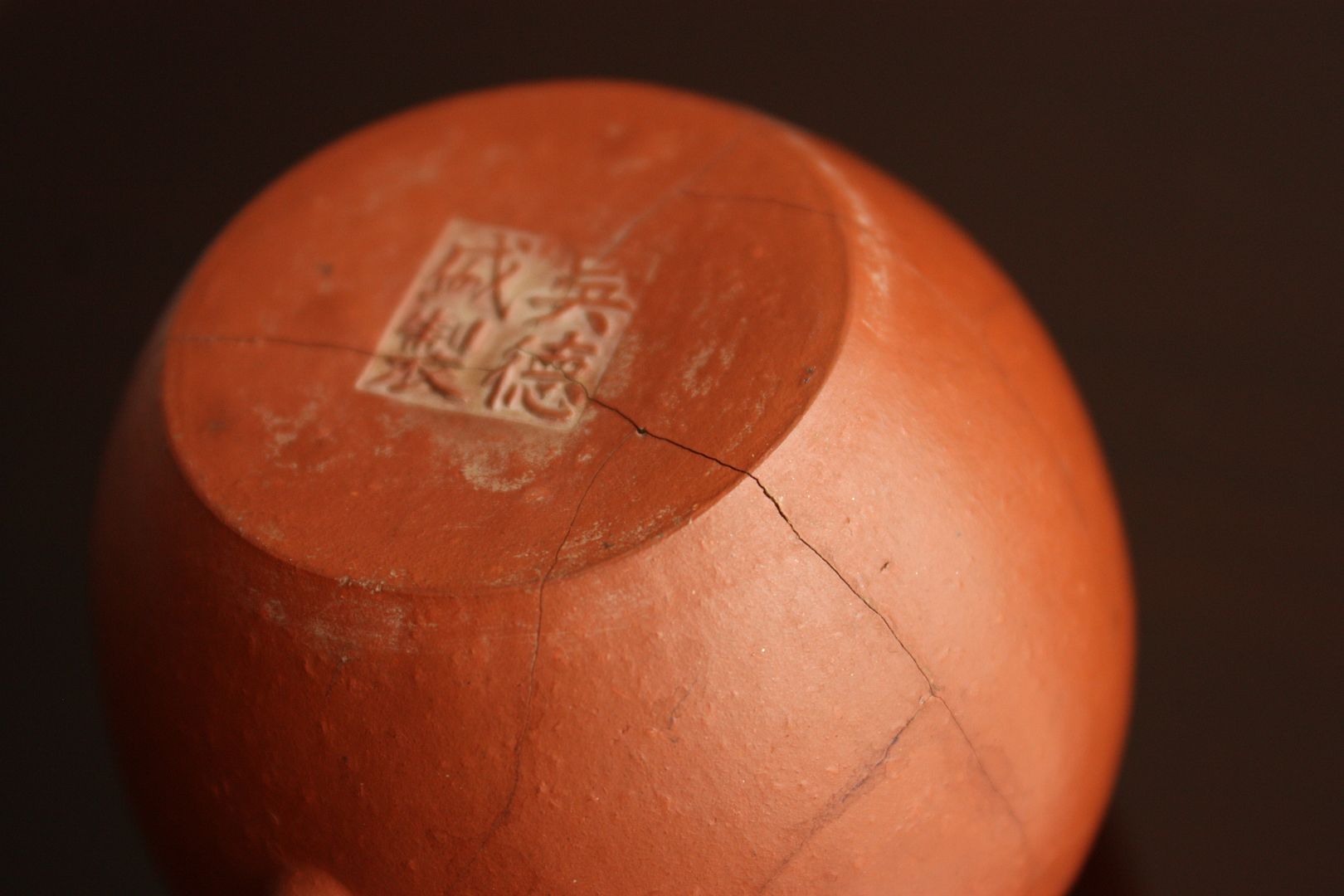 Wudesheng was a yixing workshop that produced pots during the Republican period, and it was shut down after WW2 began. The seal used here probably dates it to the 20s, before they switched to the more famous "Jinding shangbiao" (Golden Tripod Brand) seals.
I bought it as a reference piece – to learn about different clays, and to see its construction. The clay is "muddy", almost. You can see how the clay used to be a paste-like substance. Somebody, at some point, broke it – maybe because it had a few air bubbles and just cracked, maybe because it was slammed on a surface and just shattered, I don't know. What I do know is that it is now very fragile, held together by the top part of the pot which is still, miraculously, staying together, even though the skin of the pot is very thin. I suspect that if I want to get it repaired, it has to be thoroughly broken first before it can be repaired, but given its very thin-skinned nature, I fear that once destroyed, it's not going to stay in its shape at all and instead revert to pieces of clay. The lid, on the other hand, is intact. Perhaps one of these days, if I ever run into a julunzhu without a lid, I can use this one.