I don't know why I like this pot, but I do.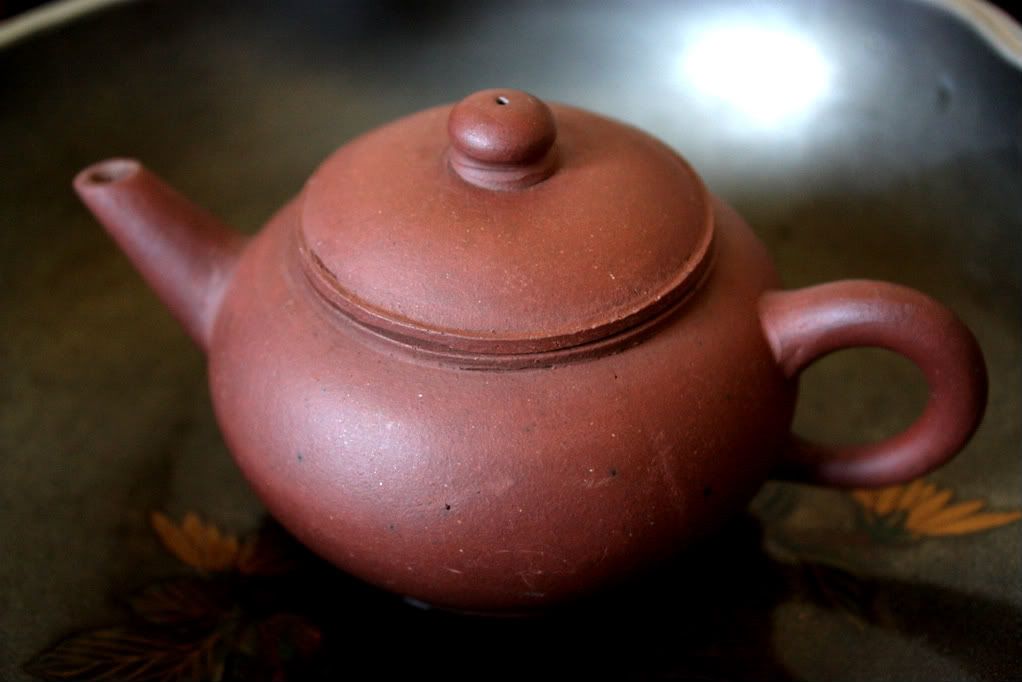 It is very plain. It isn't particularly well made — the lid is slightly uneven on the body. It looks muddy — as if the clay is still wet and is about to dissolve. It is very light, and obviously porous. It doesn't pour particularly well.
It does, however, make nice young puerh.
I tried it against the other pot that I use (or rather, used to use). Something about this pot makes the tea softer and nicer, which, for making young puerh, is a fairly important quality.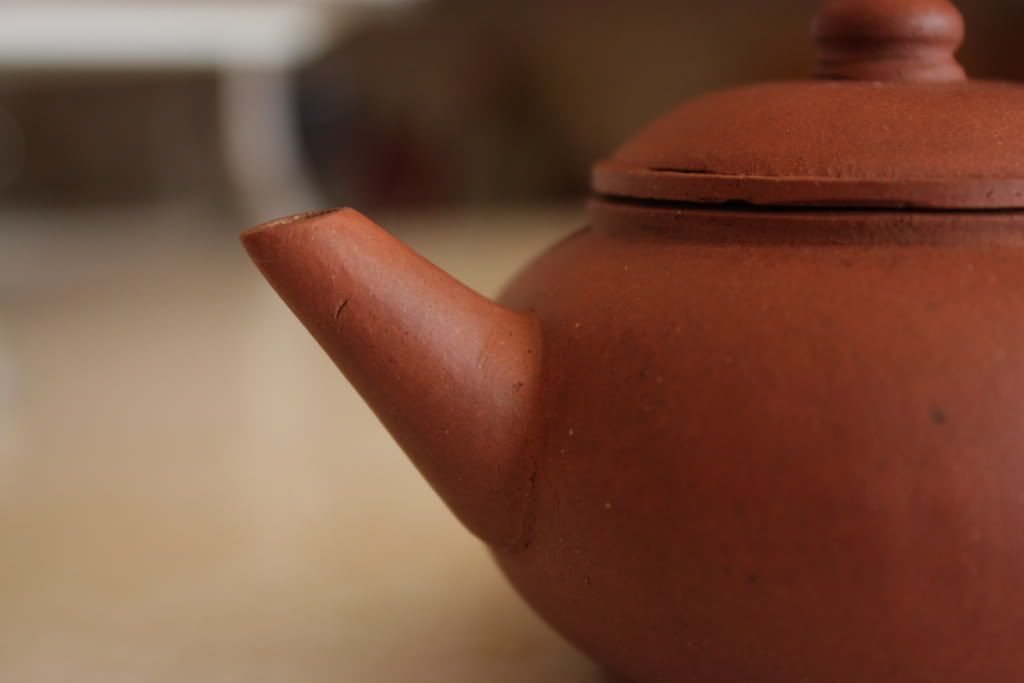 Especially when you're trying to cut down on the nasty surprises that bad samples can give you.
You can see the places where the craftsman who made this pot has made a mark — a little push on the clay here or a little nudge there. The piece is unsigned, but perhaps this serves as a good signature.