I was always intrigued by the use of some sort of a gold looking bond to fix a pot. So, in an effort to figure out what it is, I bought one.
This pot is of an unknown make, but probably pretty old, as I don't think they fix pots these days this way.
The pot was cracked on one side, but didn't crack all the way, I think. Either the spout was broken off and caused a big crack along the pot, or, it's one of those nasty "hot water in cold pot" kind of accident. Either way, the fix was some sort of liquidy looking thing that gelled. I have no idea what it is (chemist, anywhere?). The gold colour is a bit of a paint, it seems, used in all kinds of gilded goods and what not, I would imagine.
Here's the other side and a closeup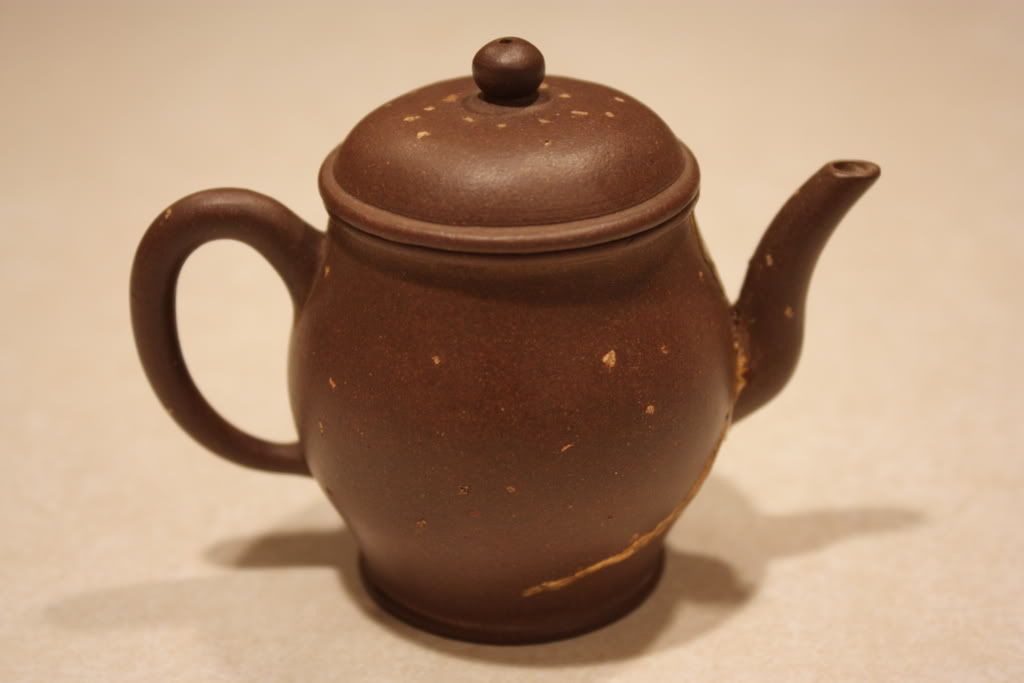 Very cute little thing. I like it.