I have an incredible fizzing pot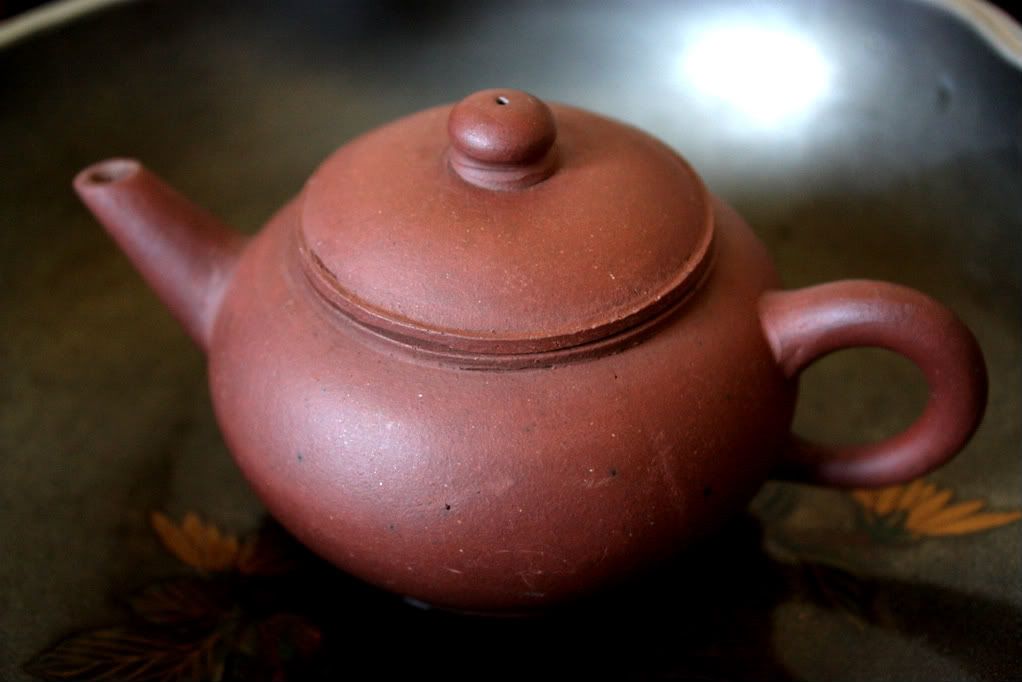 This thing is a little strange. It fizzes when I first pour hot water into and over it. What is it is that there are some smallish holes on the surface of the pot that will, essentially, expel air as it expands with heat. The pot will literally fizz when I first warm it up. Subsequently, the fizz won't happen, or is at least a lot more subdued.
You can sort of see the holes in the closeup. I think this pot is not made with yixing clay, but something else, as I don't think Yixing clay generally has such low density. It has definitely turned darker over time as I use it more — I've been brewing young puerh in it, and it has worked quite well for me.
There has been some hullabaloo recently on Teachat about pots made with clay that's not from Yixing…. but last time I checked, non-Yixing clay can make good tea. You have Japanese clay pots of various ilk, you have Shantou pots, and then you have mystery pots like this one…
As long as the tea comes out good… does it really matter?