Continuing the parade of 2006 Tasteoff leftovers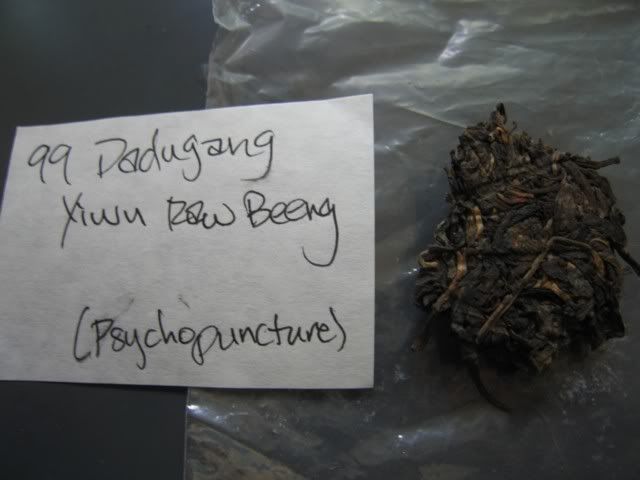 This is one of the older teas that was passed around for tasting, and judging from everybody's comments, including mine, it was not too well received.
I must say I have to revise my statements a bit. I think it has to do with the amount of leaves I used.
I used up the rest of the sample, which must be around 7g of leaves. I brewed… and what I tasted was something that could credibly be a Yiwu. It's a bit cloudy, it's a little mellow, but I don't think it was mellow in a bad way. There's bitterness in there, if you brew it longer. There's also some nice floral notes, much sweetness, although not much of the minty flavours I found first time around. I think there's even some throatiness, although not too much. This is not a great Yiwu, but it probably is one. I must say I liked it, not a lot, but I liked it enough. There might be some less-than-perfectly processed tea in there, as there's a bit of sourness and a bit of an unsettling taste… but it's not fatal.
While I wouldn't say this is a great tea, I don't think it's a bad tea. Whether I would buy it or not depends entirely on the price, but it's not something I'd categorically rule out. I don't think it's that bad, and I think it's turning a corner in its aging process.
The tea does brew a bit cloudy… might be a storage issue, or something.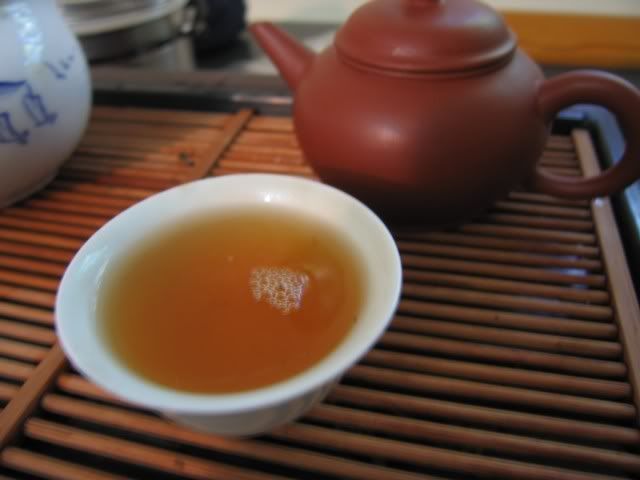 The leaves are a mixed bag… some large, some small. On the whole it's a bit on the thin side, and a little limp. Not the greatest leaves, I don't think, and claims of old trees is a little doubtful — perhaps summer picked?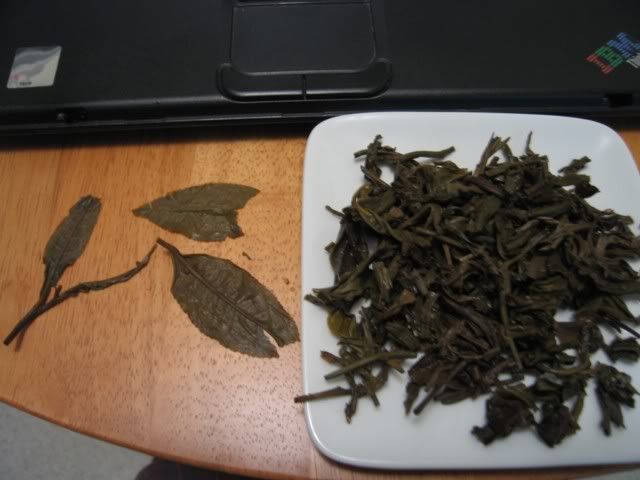 Whatever it is… it's at least more enjoyable, I think, than the teas I tried the last two days.