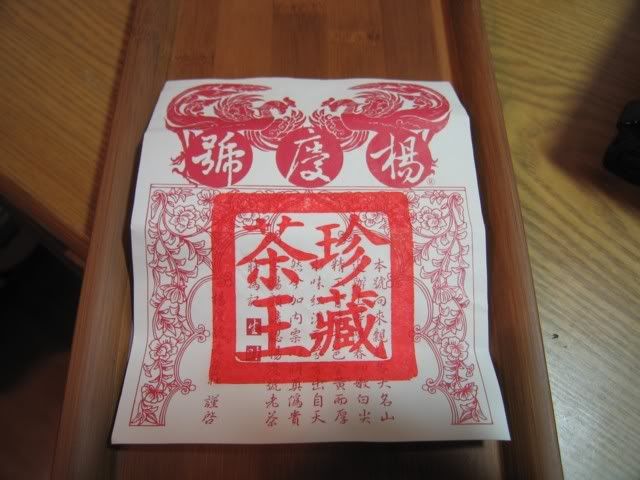 This is what's on the menu today — the 2004 Yangqing Hao from Hou De.
My girlfriend brought it over after I ordered it and had it shipped to her in the US. We did the transfer in Paris, and now it's with me, along with another sample.
The dry leaves don't look very remarkable, other than looking Yiwu-ish. One interesting thing though — when I sniffed the dry leaves (more like inhaling very deeply, actually) there is very little aroma. I couldn't detect anything overtly strong. On the other hand, I remember the 2005 Yangqing Hao has a very obvious aroma. Food for thought.
So I brewed it according, again, to the 30/60/perpetual 30 rule…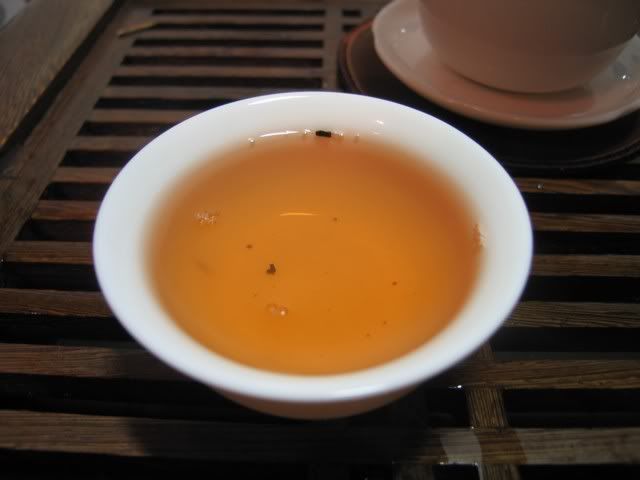 Infusion 1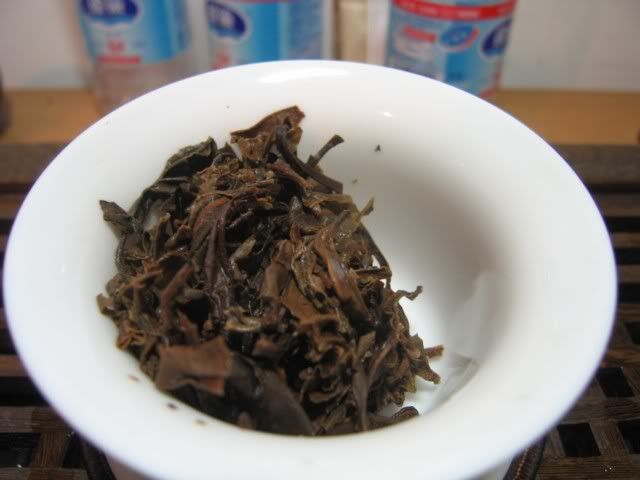 Amount of leaves after infusion 1
Infusion 3
How's the tea?
It's great.
It has the first hint of aged-taste. It's not very prominent yet, but it's there, and quite quickly, when you think about it… it's only 2 years old. The tea is nice, thick, balanced, a little bitter, good huigan, "proper" aromas, no off tastes, smooth, endured lots of infusions… I couldn't really find any faults with it, except that there's no extension down the throat that I thought I would get. It didn't go down the throat… all that aroma/taste/"mouthfeel" stopped at the back of the mouth/beginning of the throat. Of course, the price is also a little steep, but as a tea without regards to price, I could find nothing wrong with it. I liked it.
How it looked after I'm done.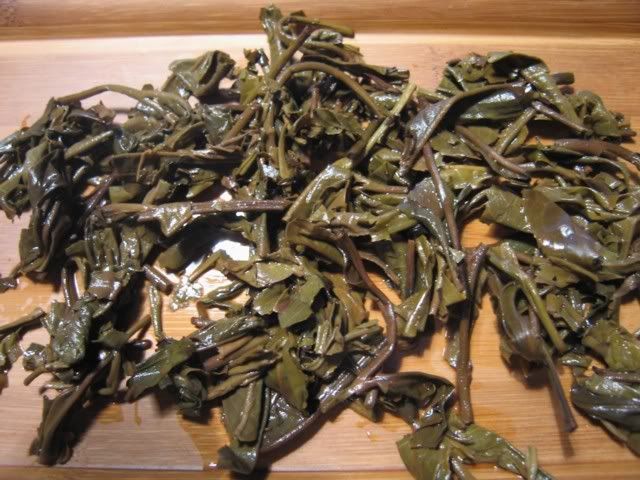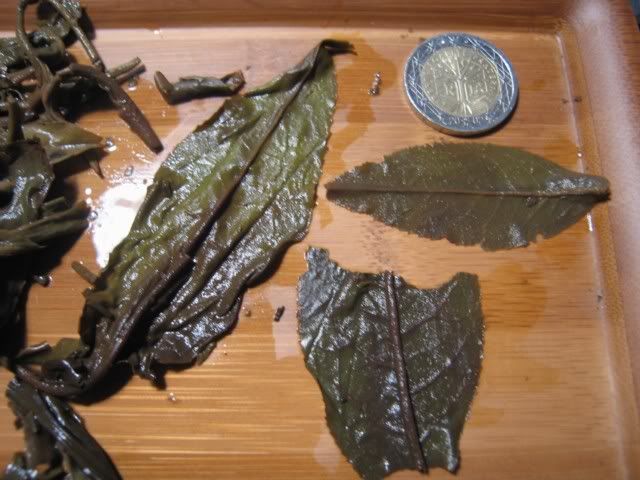 Wet shots — that's a 2 EUR coin, about the size of a quarter. It also gives you a scale to see how thick those bands are on my bamboo tray. This will provide an instant scale from now on, I hope 🙂
If my Yiwu cakes can turn out like this in two years…. I'll be very happy.