A long time ago, I posted something about Maliandao Geography, mostly to help others going to Beijing to navigate themselves around the street where they sell all things tea.  After this recent trip, I noticed that the old map needs a little update.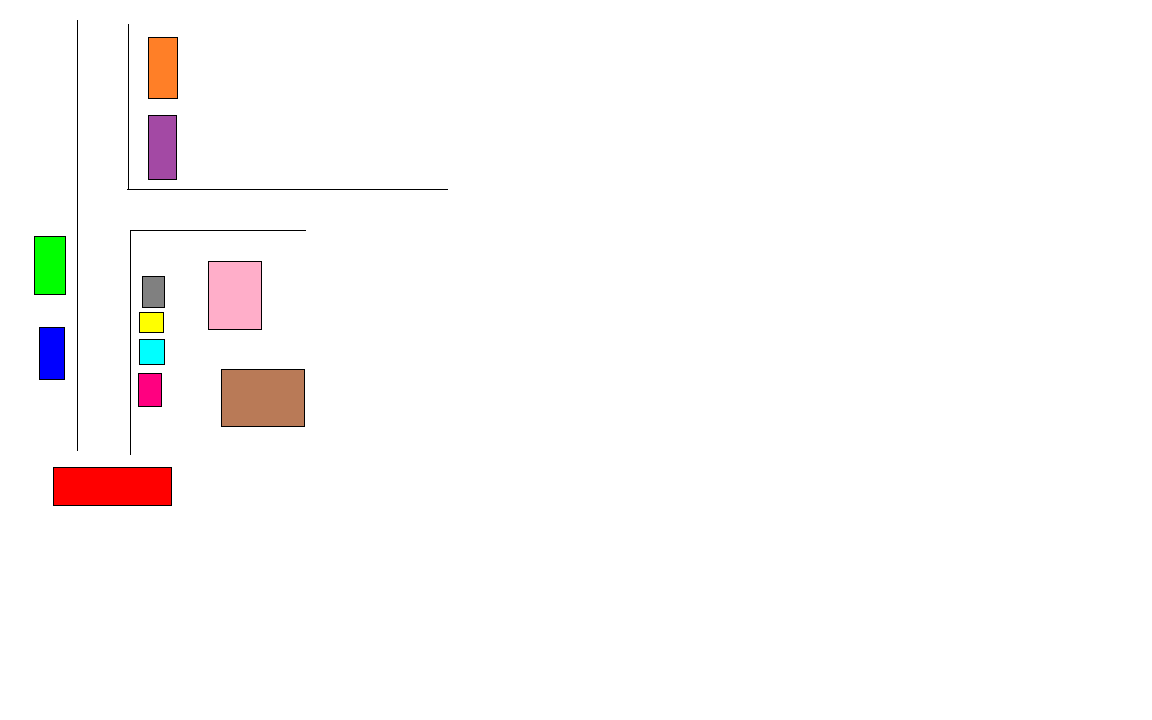 So, what changed?
Well, first of all, the Beijing Pu'er Chadu (black on the old map) is no more.  It's dead, gone, turned into something unrecognizable.  Those stores all left, I guess, to go somewhere else.
Instead, we have two shiny new tea malls that are now BEFORE the all important Carrefour (purple and orange).  Now, what I said about the Carrefour still stands — anything that shows up before the Carrefour is for tourist only, and the serious tea buyer should not bother with them, because they are more expensive and so you will probably not find your best prices there.  Keep walking.
There are also two newer (although not new — newer only relative to my last post) places that sell tea that are slightly more out of the way.  Brown is Tianfuyuan tea mall, which you can only get to if you walk through the Beijing Tea Corporation mall (or through a nondescript alley with shops).  That's where Xiaomei, my friend, has her shop.  It's now a little shabby, and honestly, I thought she should move, but then, she seems to be doing all right, so I'm sure there's business there still.
The other place that is newer is the Beijing tea trading center, coloured pink here.  I walked by, walked around, and didn't see much that I like.  However, I didn't see much that I liked anywhere in Beijing this time, so that's really not saying much.
I went on a rainy day, and it was not very crowded at all – in fact, it was positively dead.  At Chayuan, only about half the shops were actually open.  I was told that on sunny days business is much better, and that I went on a bad day.
So that's that — an update to Maliandao.  Just remember — walk past the Carrefour.  It'll pay off.