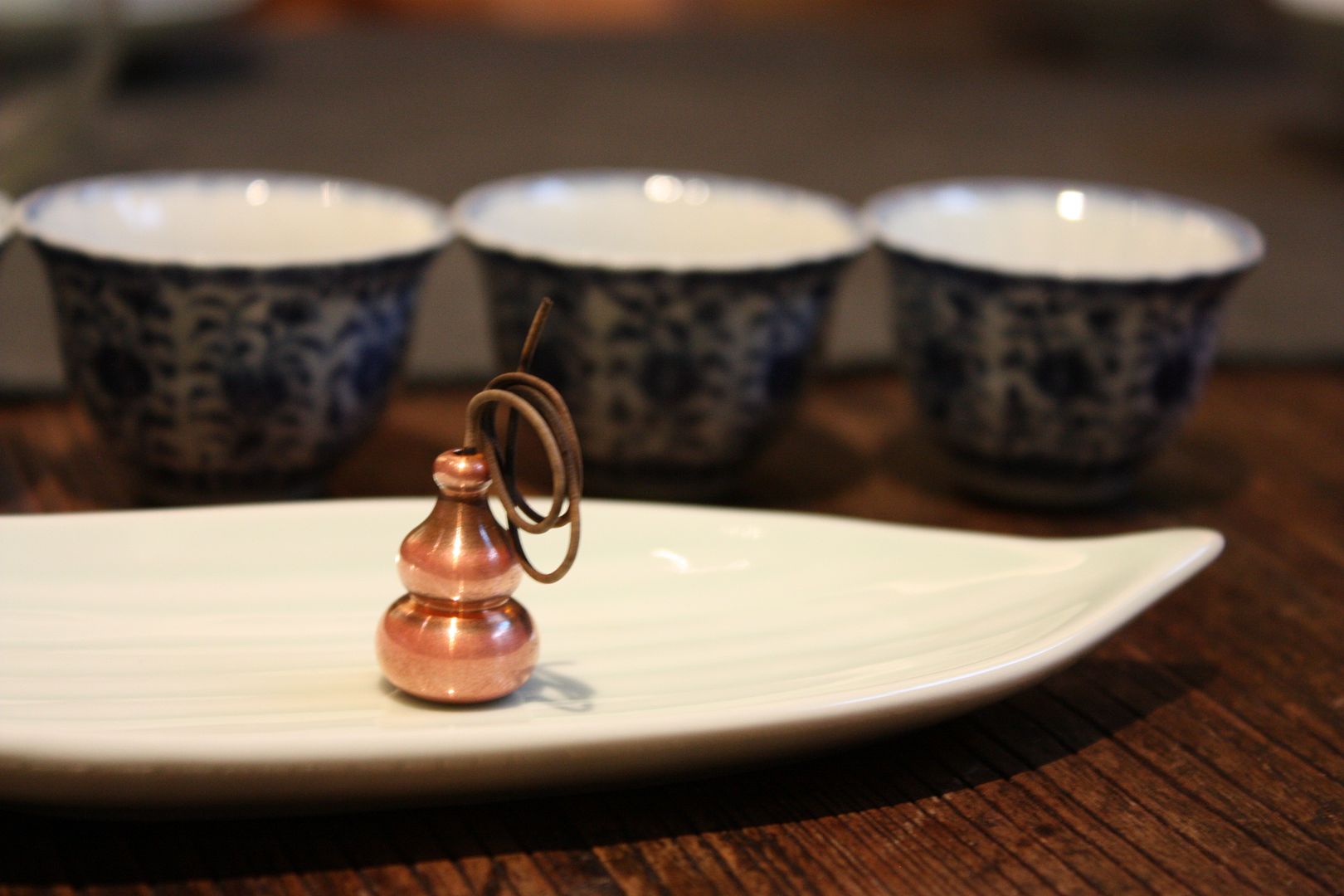 Some people like burning incense while drinking tea.  I must say I'm not a fan, although aesthetically it can be a nice thing to see/have.  Some would argue that incense makes the room more pleasant and calming, and that a certain amount of nice, understated aroma is great for dispelling any kind of stress that one may have from the vagaries of modern life.  The picture above is a line of just-finished agarwood.  It was, certainly, very nice to have a little aroma in the room, but at the same time, it means that it interfered with the proceedings of drinking and tasting tea.  Moreover, in a case where the incense is so prominently displayed, it actually got in the way of the tea preparation.  Our host was more concerned with not breaking the incense than in pouring a good cup.  The tea suffered.
This brings me to a larger point, which is that oftentimes we put the emphasis on the wrong things when making tea.  Teaware, preparation procedures, setting, temperature….. all these things can get in the way of making tea.  I believe human attention is finite, and what is spent on one thing must be taken away from something else.  Someone who is spending a lot of time watching the clock to make sure the infusion is exactly 20 seconds is inevitably taking something away from some other part of the tea preparation process.  Someone who is too preoccupied with the beautification of the pot with a brush is probably not paying enough attention to the tea inside the pot.
Practice will alleviate a lot of these problems, but I think more important is an acceptance that no cup is "perfect".  There's always a better cup somehow, somewhere.  Focusing too much on form and the peripheral things will only detract appreciation of what's really important.