I have lots of these oddities, here's one that I unpacked recently from my boxes.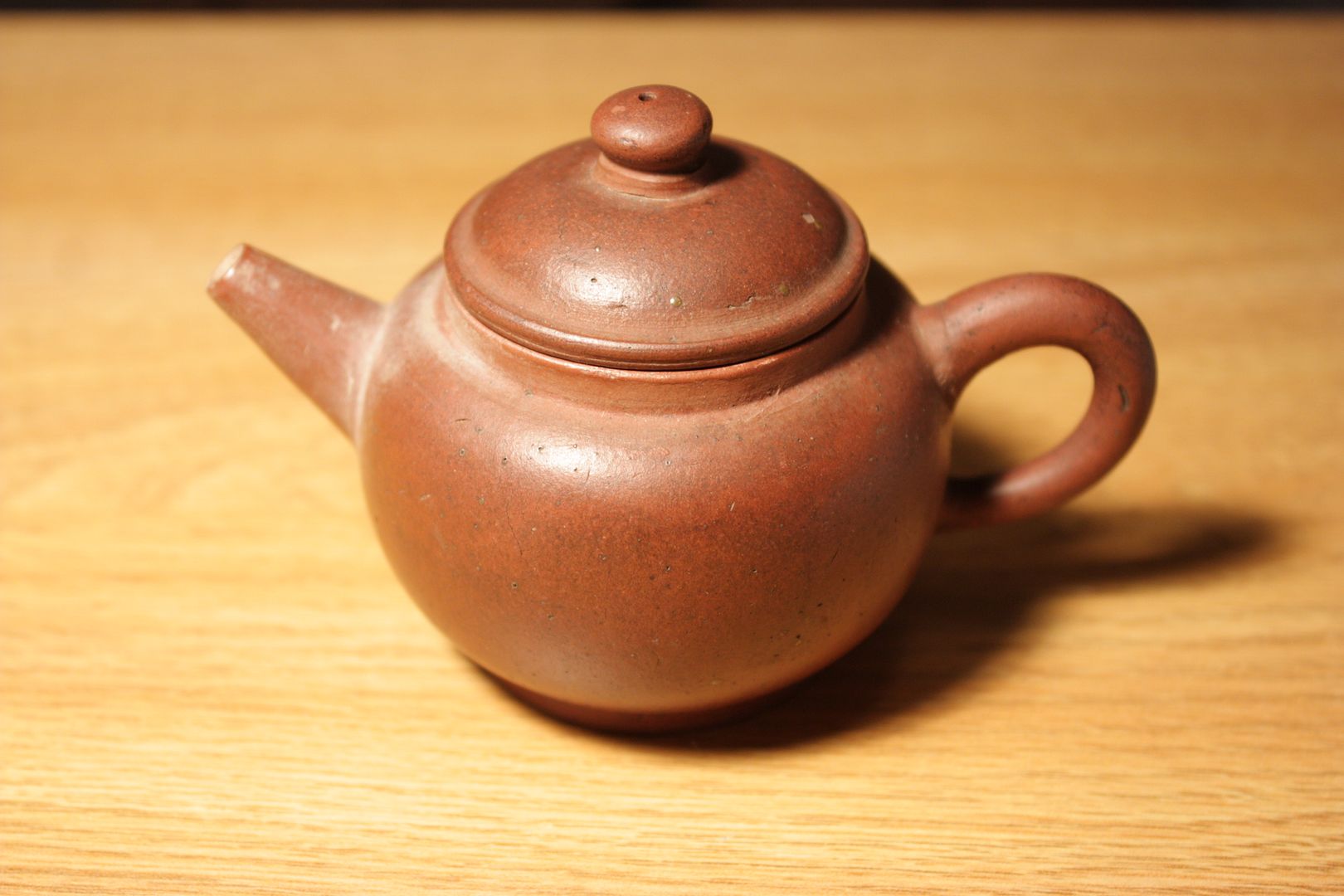 This is a pretty standard julunzhu pot, with a straight and short spout and somewhat rounded shape.  These were popular export items for Japan.  If you look closely, especially on the other side….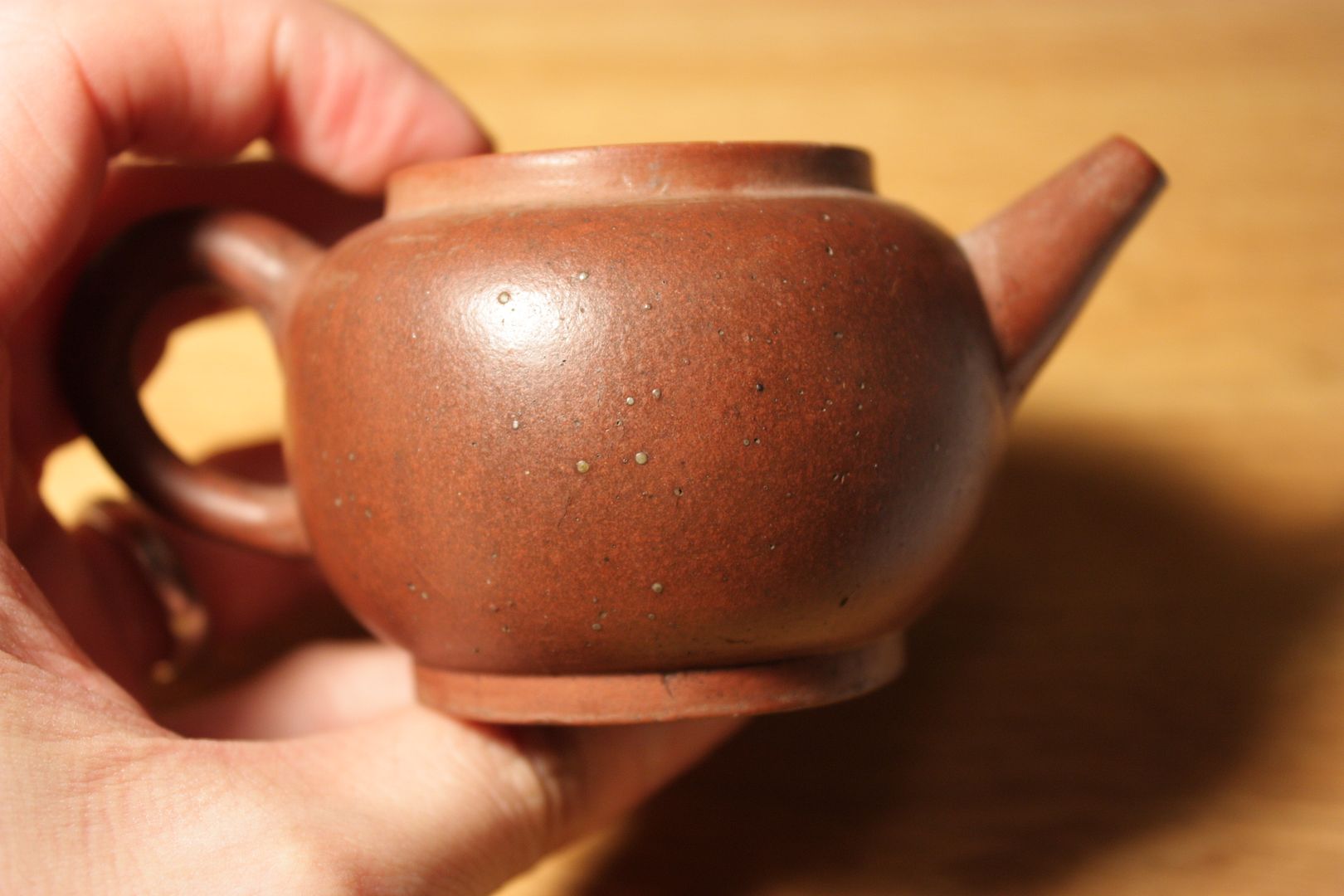 It looks a bit pock-marked.  These are glaze spots.  Now, people will tell you that older pots were fired along with glazed ware, and in the kiln, because they were uncovered, they would get sprayed by glaze coming off these other glazed wares.  I'm not sure if that's actually true, but supposedly, this is a sign of old age.  As with all such signs, however, such as the whole "single hole" thing or "joint line" thing: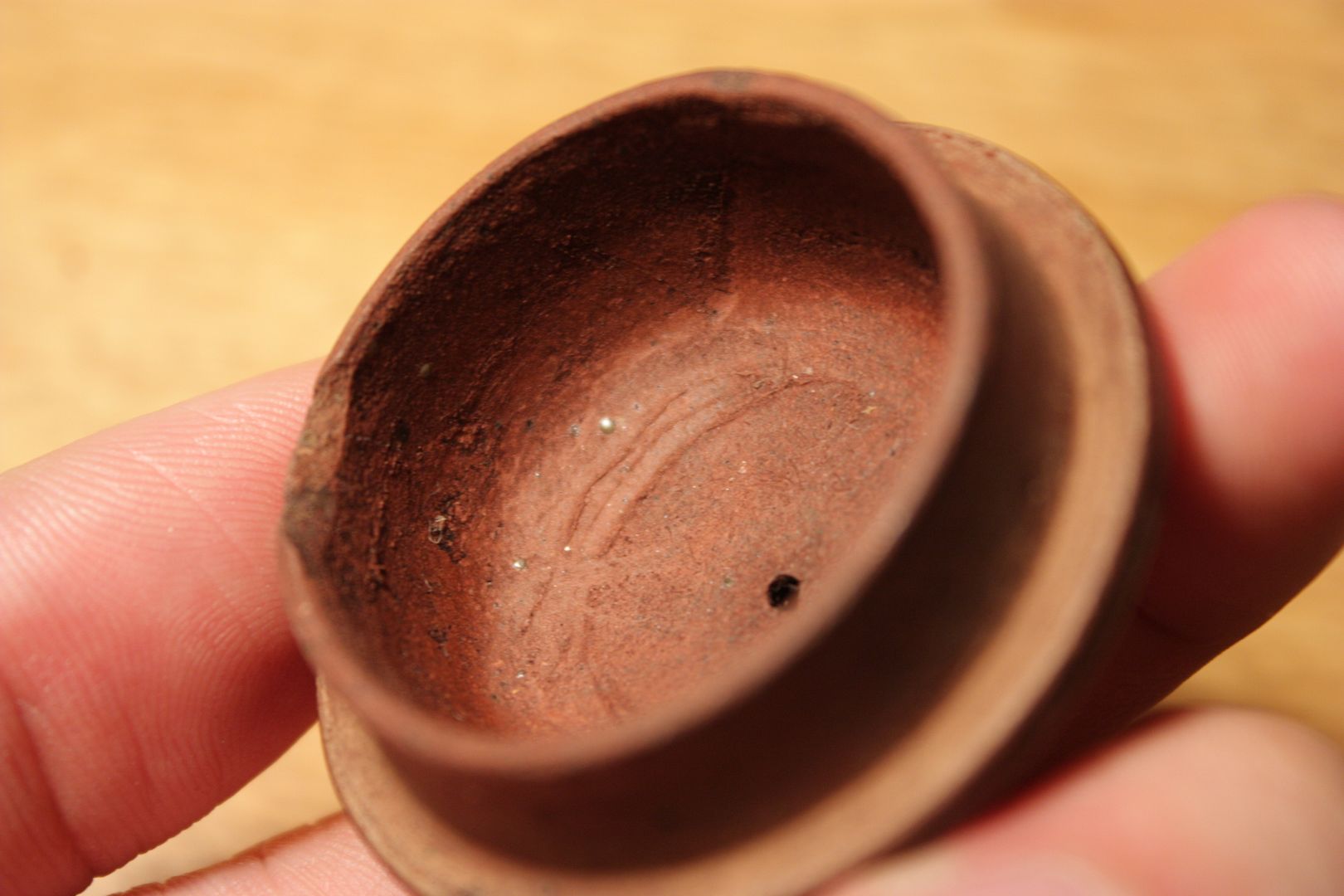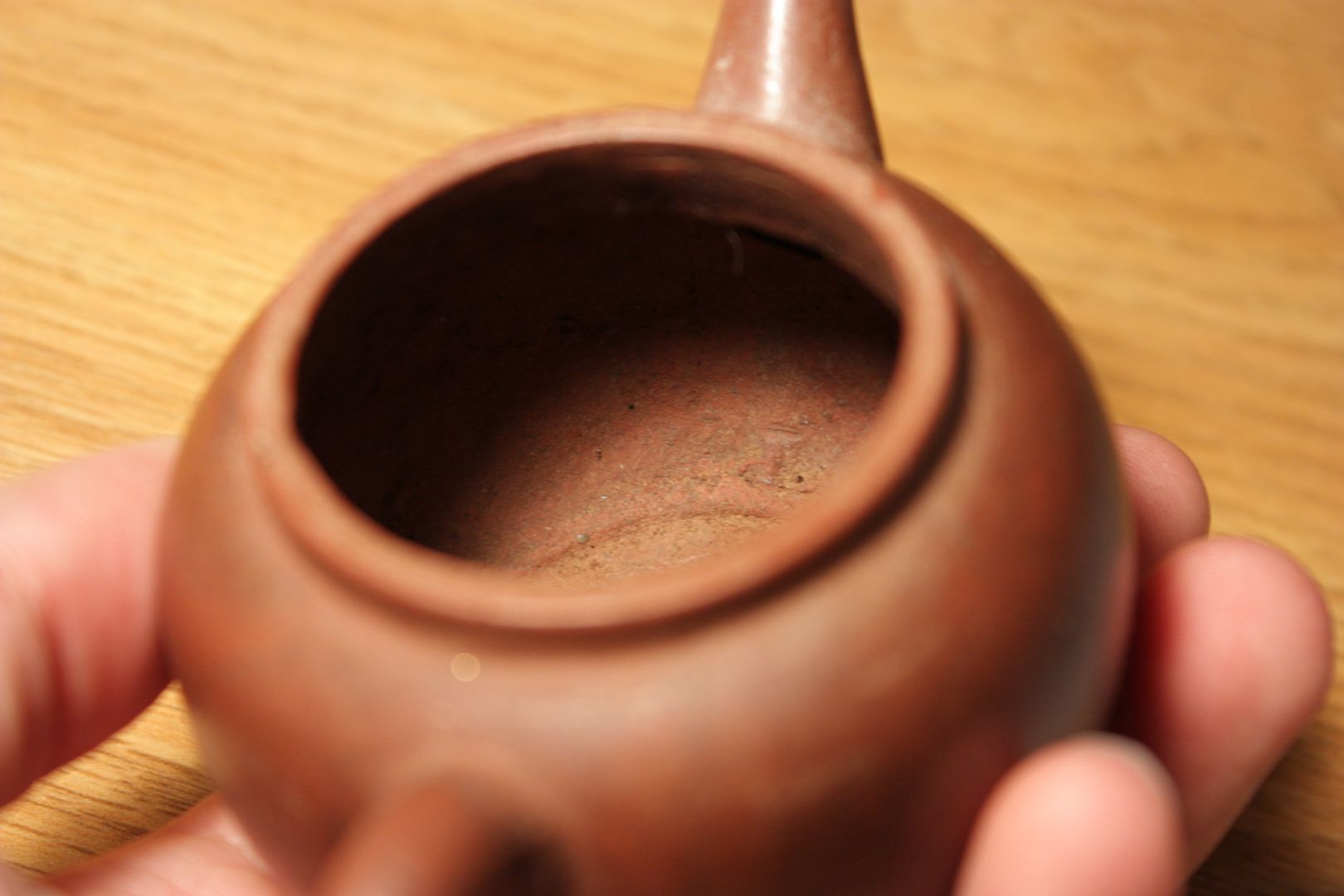 You can perhaps rule out pots that are "newer" because they don't have any of those signs of older methods of construction, but just because a pot has them, it doesn't really mean anything.  I often see some who say "oh, this pot is xxx and has xxx, therefore it must be old".  No, it does not, because a new fake can easily reproduce the same.  This one looks old, feels old, and may very well be old.  I am never quite sure, however.  It's much easier ruling out the new.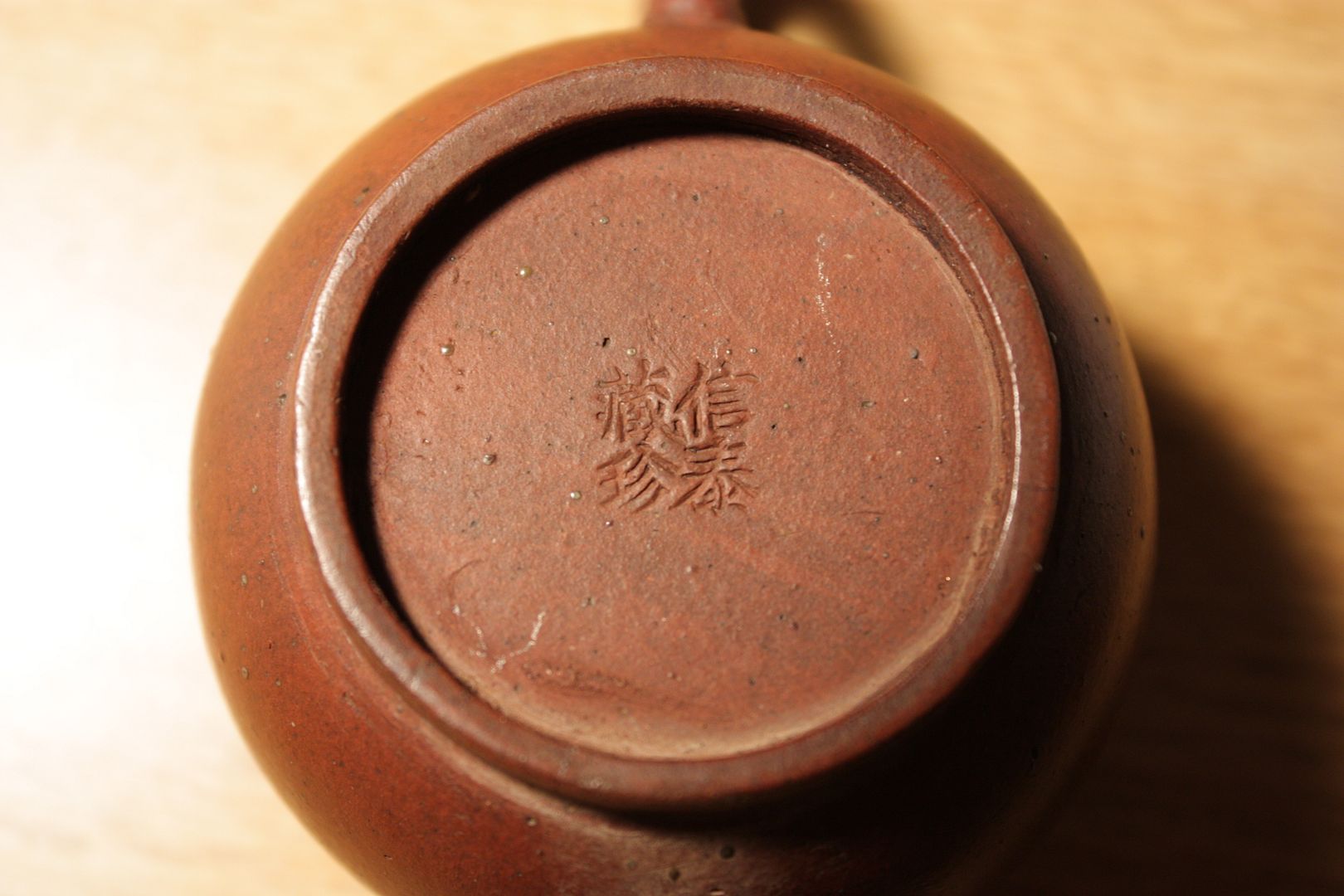 It is a curious little thing though, down to the chop mark at the bottom.