I'm still not fully unpacked.  I don't know where to put my tea.  The basement is obviously not a good place, and the attic has a funny smell — probably smelling like the insulation.  So, I don't have a lot of places to put them, and the only cupboard suitable for teaware was previously occupied, as far as my nose can tell anyway, by candles of the scented variety.  Not good.
So I've been living on kyusu brewed aged oolong the past week, surviving but eager to get back to my normal routine of drinking properly made tea.
In the meantime though, I've managed to acquire a new piece that I'm pretty excited about.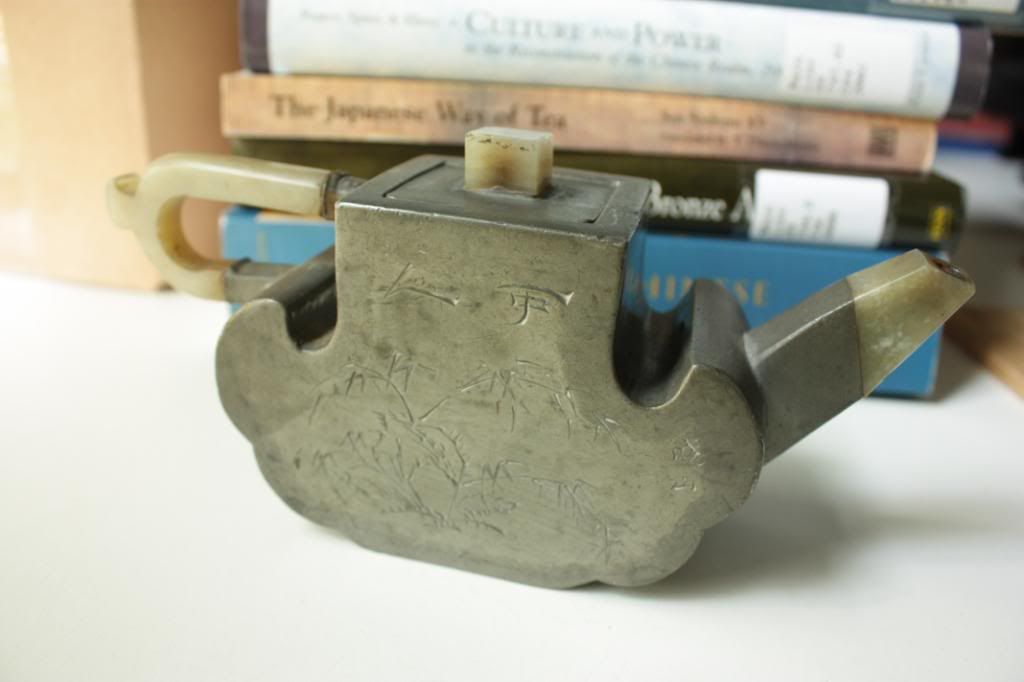 This is a Qing period pewter wrapped yixing pot.  It's really not terribly good for making tea, but it's an interesting piece of work and I've been wanting to get one for a long time.  I happened to run into one in an antique shop around here for the right price, and now I own one of these.  If I want to use it to make tea I'd have to clean it pretty thoroughly — the interior is quite dirty.  But maybe that will never be necessary.