My school's colour is crimson, which is a kind of red.  Dahongpao, as you probably all know, is a famous tea, and a very good one at that.  So, I thought it fitting, in 2004, to buy a little dahongpao to keep for the occasion of graduation.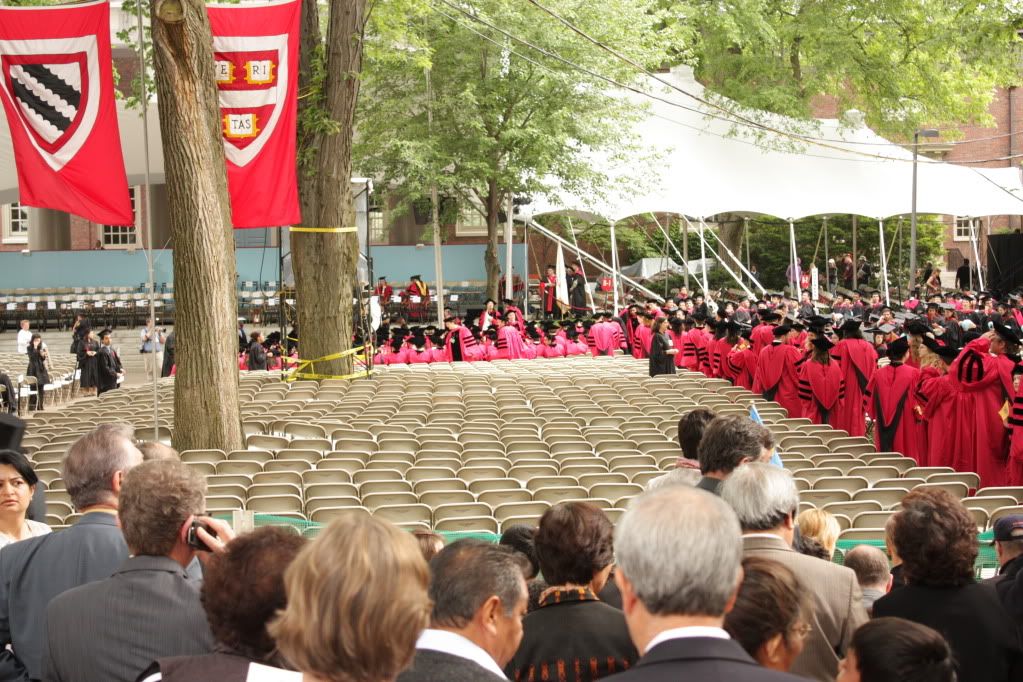 You can see a sea of crimson robes out there.  They're puffy.  I thought it's fitting.
Unfortunately, I'm not the one graduating, but fortunately, my wife is (or rather, was).  So, it gives me an excuse to break out the box I've been saving up.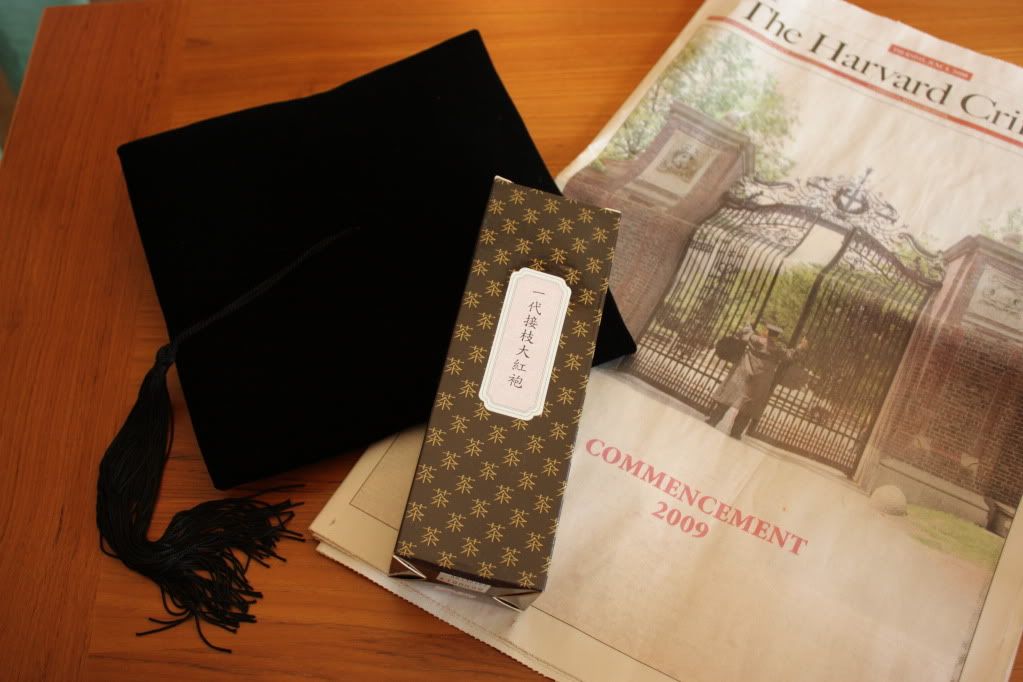 This is a Best Tea House "1st generation transplanted" dahongpao, which is supposedly from a tree that is only one generation removed from the original three dahongpao plants.  Truthfulness in advertising aside, it's a good tea.  So, I duly cut opened the seal of the bags (the tea was double bagged).  The bags were not vacuum packed.  Interestingly enough, upon opening the first bag, you can already smell the tea.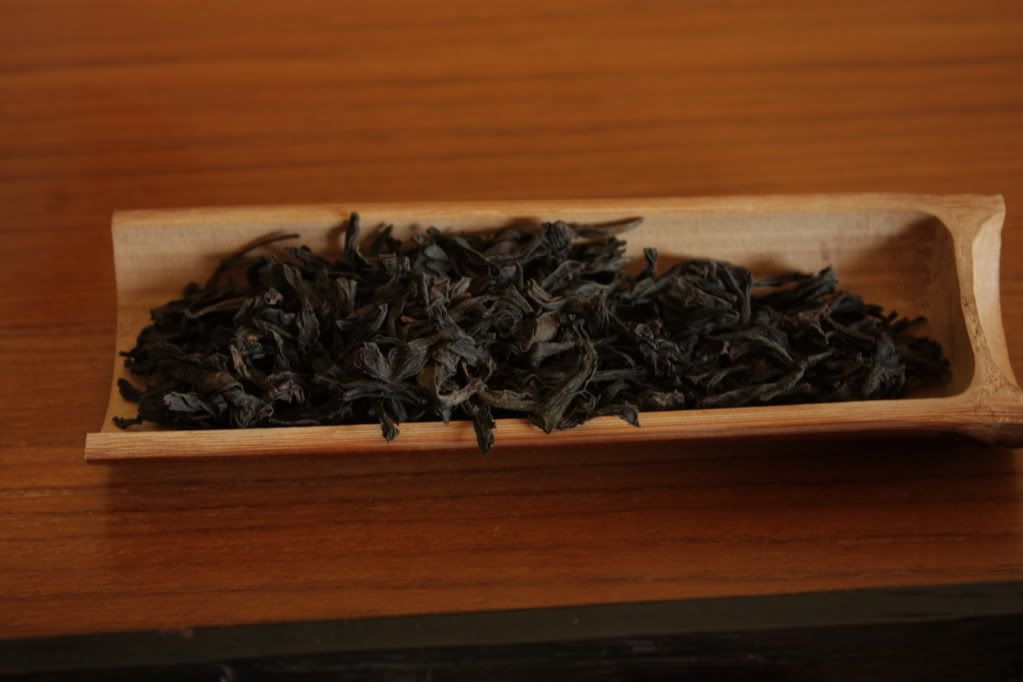 Looking like good dahongpao leaves.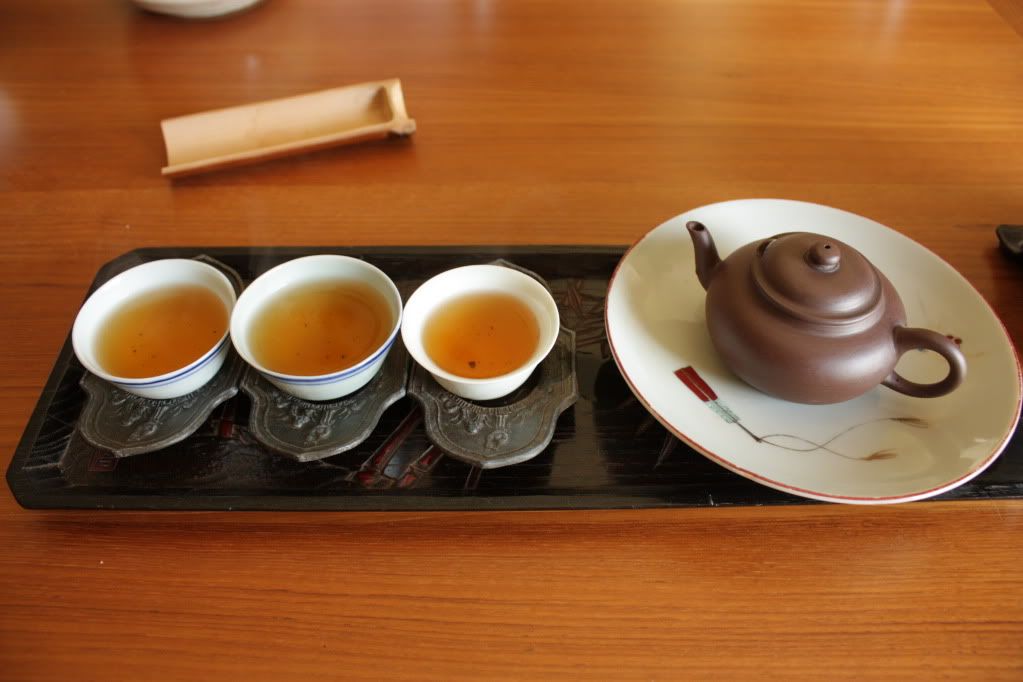 I usually brew dahongpao with a heavy hand, but since we had a guest today, I tried it lighter so it wouldn't be overpowering to the point of discomfort.  The tea is very sweet, and since I haven't had this tea for years, I forgot that it is actually only medium fired, at most.  The roasting is actually quite well done, without being too heavy but just enough to kill the greenness that you sometimes find in newer yancha.  Also, there's a hint of fruitiness in the tea that I don't remember.  Perhaps it's because I brewed it ligther, or perhaps because after five years of storage, the roasting has dissipated just enough.  There isn't a whole lot of aged taste yet, confirming my theory that an oolong stored in a sealed environment won't change much over only a few years — if you want real change, it either has to be stored in a jar with a minimal amount of air exchange, or be stored for a long time.  This is, basically, a slightly aged oolong.
The qi (I noticed I have not mentioned this word on this blog for months…. if not literally years) of this tea is quite decent.  Not a bad tea at all, and certainly didn't disappoint after all these years.  I rolled up the bags, taped them up, and closed the box again.  Next time I open it, you can call me Dr. MarshalN.