It's a little bit sad when you realize you've outgrown a tea — that it's no longer good, even though once upon a time, you thought it was a nice tea.
I remember I used to really like this stuff
It's some supposedly 30 years old loose puerh from Best Tea house in Hong Kong. I remember the first time I bought my 150g of it, I went through it probably in two months. The second time I bought it, it took longer. I still have the third one, and it's been around for two years. I'm not even halfway through it.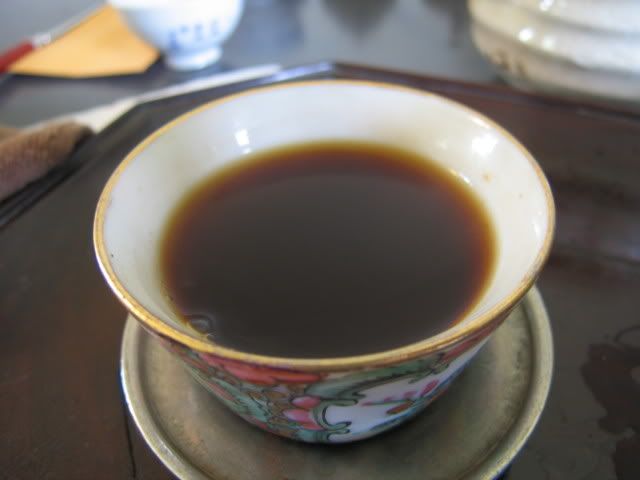 Drinking it again today, I think now I'm quite sure this is a Vietnamese tea, not Yunnan, or at least it's a blend of the two. There's that distinctive Vietnamese sort of taste to it. It's really not very good, when it comes down to it. Sure, if you need something aged and don't want a cooked tea, this will do. And it does that fairly well, despite the fact that I don't like it so much anymore. It's not horrible. It's not bad in any real sense of the word. I just don't really enjoy it as much anymore.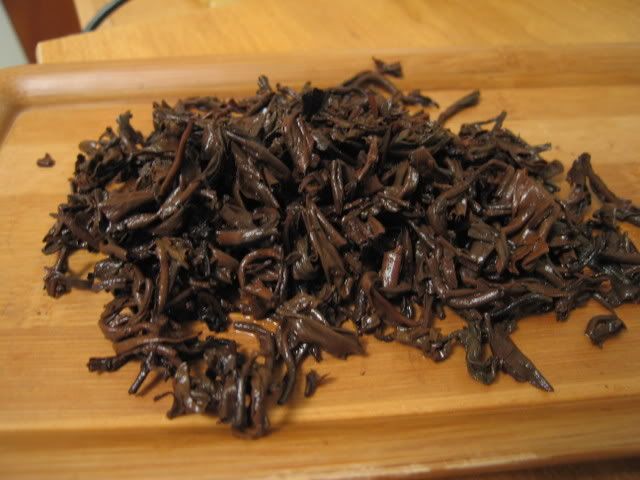 The biggest problem is that this tea isn't very cheap. When you compare it with stuff that you can buy in Hong Kong for maybe a quarter of the price, one wonders if it's worth bothering. The tea is dry-ish stored. I don't think I'll be buying my fourth pack.