No, not that kind of pot.
So I tried to do the "drink the same tea in different pots" bit yesterday and today, especially with a view of trying out the "new" pot with young puerh. My selected victim was my Zhangjiawan puerh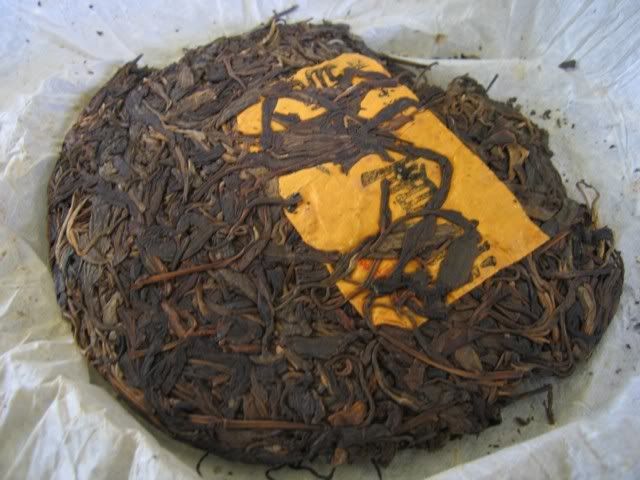 Using the "new" pot first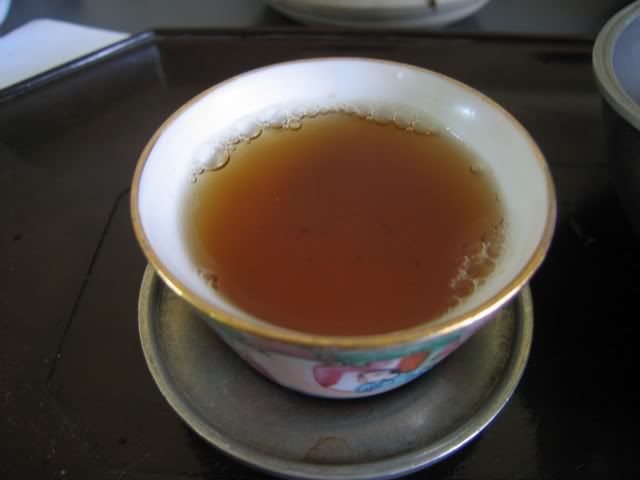 And then, today, the pot I normally use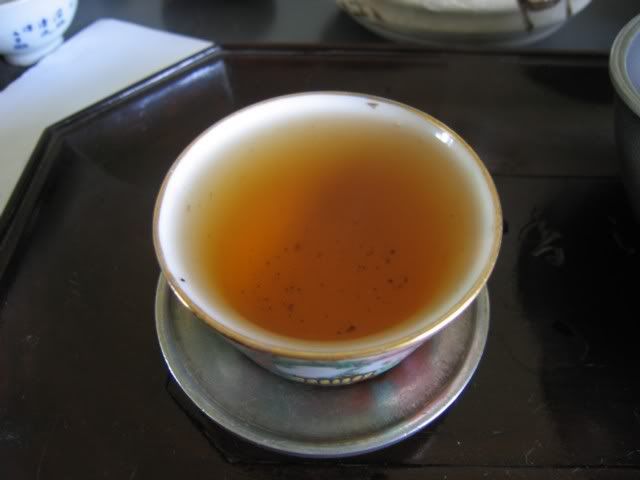 Both of the second infusion
And the leaves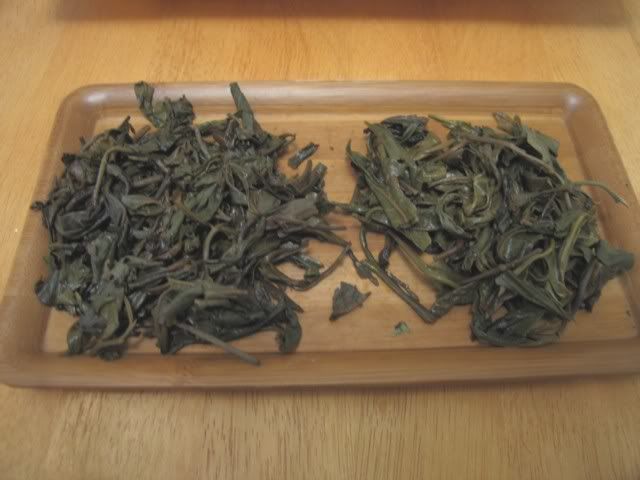 Now, I am by no means claiming this to be scientific. After all, I don't have a scale, I am not measuring carefully the volume to weight ratio. I'm not calibrating the temperature of the water precisely….
But somehow, the "new" pot has things coming out darker and the flavour generally "older". It added a year or two to the age of the tea, methinks. I don't know how that happened.
I might've put in a little more leaves, which might explain the difference, somewhat. If you look at the wet leaves, the left side is from the "new" pot. I'm sure the fact that it has been sitting around the pot for a day has changed it a bit, or has it? I don't know for sure. I do remember, however, thinking that the leaves look awfully dark sitting in the pot when I made it yesterday.
So, no conclusions. Just…. lots of questions.