It was nice having tea outside yesterday. The weather was perfect — not too cold, not too hot, not too sunny. Having a way of making water while outside frees you from electrical outlets and lets you make tea anywhere you want…. that's always a plus.
The first tea we had was a tieguanyin I got from Beijing about three years ago.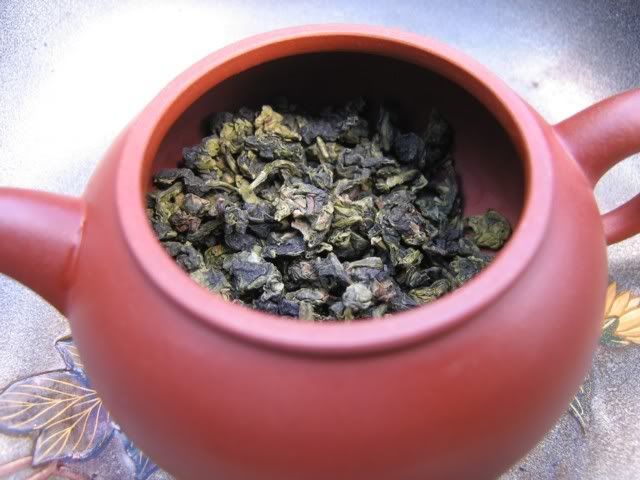 You can tell it's not that fresh anymore, and now that I'm tasting it, I don't think it was very very good to begin with. Very average stuff, in fact, and probably not even tieguanyin — maybe this is benshan.
For the purpose though, it worked well enough. It was a tea that's light and not too hard to make. Easy going enough.
The colours are pretty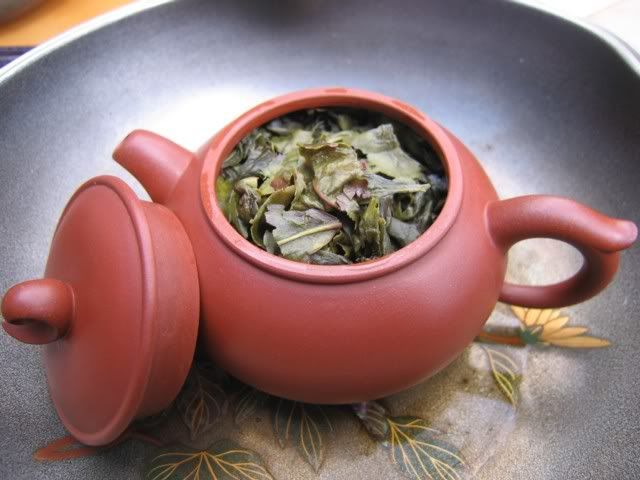 We then had a beidou #1, also from Beijing. It's interesting what two or three years of drinking does to you — stuff that you used to think is good no longer seems so good. The beidou is only ok — then again, it's quite cheap. Compared to the rougui I had two days ago… it's no match.
What was nice though was to drink outside at all — listen to birds, watching the deer walk by, etc. It's just not the same.