Another sample today, this time Iwii's sample 5. The tea is distinctly younger than the other stuff I've tried so far from him. The leaves are green!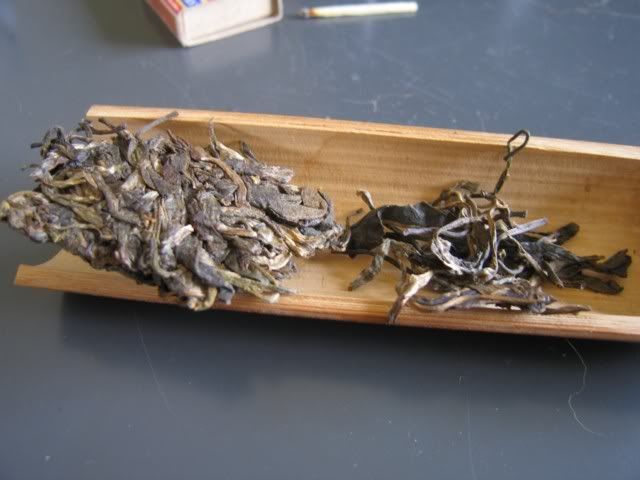 Looks more in line with maybe a 2-3 years old tea than a 5-7 years old stuff that I've been sampling from him.
The liquor looks similar
In fact, looks more like yesterday's tea. The taste is a very potent yet subtle one, good mouthfeel and strong minty effect all around, nice throatiness, good qi, some hints of sweetness in the back, but it's not a very obvious one at this point and is quite subtle, but there…. all in all, very good. It is better than yesterday's tea, no offense to the Douji folks. Not leaps and bounds better, but definitely better.
If I remember correctly, Iwii said this is Wisteria's Longpa from, I think, 2006? Zhou Yu has my respects, and this tea, anyway, is very good.
The wet leaves are uniformly plucked, good processing, mostly whole leaves… did I say this tea's good?
Too bad his teas cost an arm and a leg. I guess a few cakes are ok, but anything more can really cost your wallet…