I used my other new pot yesterday to brew my tea and wanted to see if anything was different… it's the same aged baozhong as the first tea I drank when I came back to the States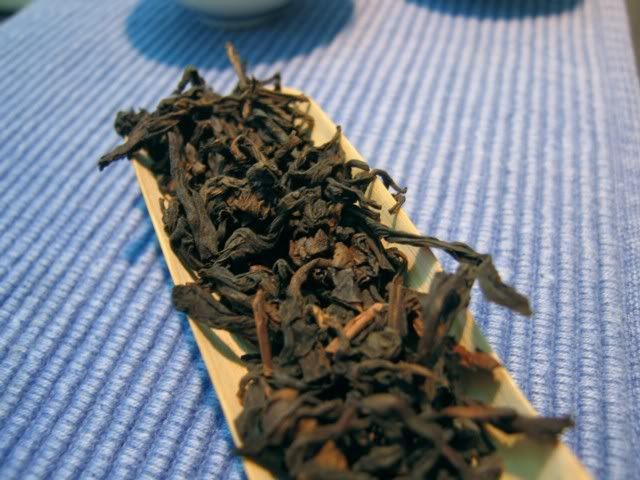 I somehow feel that when I had this tea yesterday, using the zhuni pot instead of the black one, the tea came out a little more sour. The black pot softened the sour a little, it seems, whereas the zhuni pot is a little more "honest" and gave me everything. This tea is a little sour when made in a gaiwan — as are most aged baozhongs of one kind or another. Somehow, if I am not fooling myself anyway, the black pot seems to more or less eliminate the sourness in this tea. The density of the material used to make the pot might have something to do with this.
This isn't as good a tea as the competition oolong. It doesn't quite have that level of aroma or flavour, but it does have its virtue, and turns quite sweet with a sort of raisin aroma at some point (although with my water here it really does taste rather darjeeling like sometimes). I guess I can't complain when I've bought enough of it to make this an easy everyday aged oolong, and I am hoping that perhaps with some more aging, it will change for me from bag to bag as a sort of experiment in and of itself.