What I drank today is a tea that is given to me while I purchased some other samples from Hou De. He still has one unit on sale. I've been given this about three times already, but it's hard refusing something free, no?
Since this is a maocha…. it's loose and it's whole, for the most part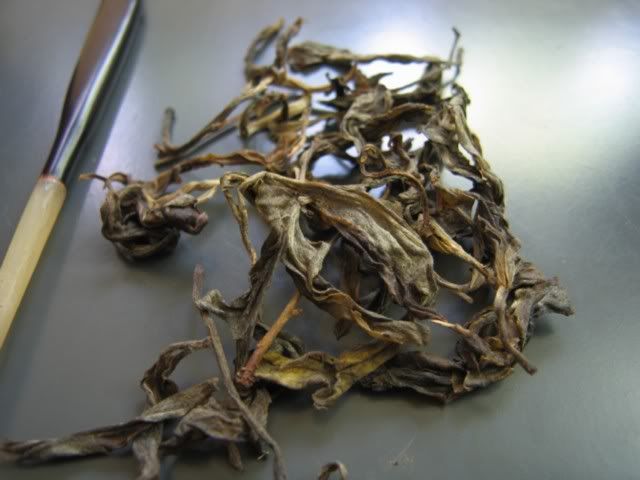 I also found a big yellow leaf in my bag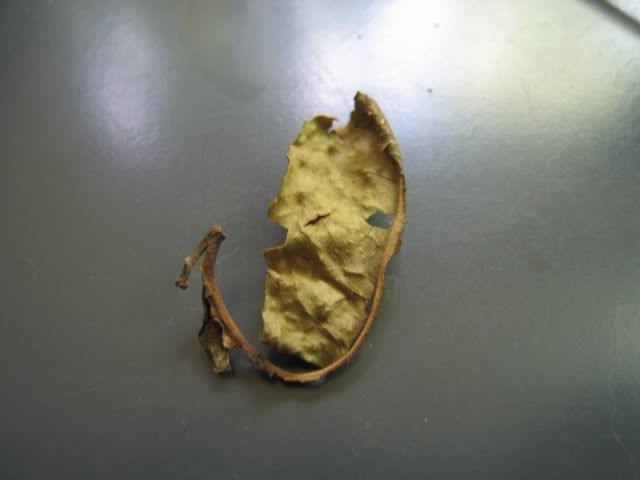 Which I dumped.
The tea, as I have noted previously, tastes… a little oolong ish. It's got almost too much fragrance, but this time it's not as obvious as when I used a gaiwan to brew. I also used relatively less leaves, which might also account for the slightly weaker aromas. It does taste like other Nannuos I've tried, but it's …. a little weak. It's got qi, but I don't feel particularly happy drinking this tea, and I'm not sure why. It just doesn't really do it for me.
It looks nice enough though, both the liquor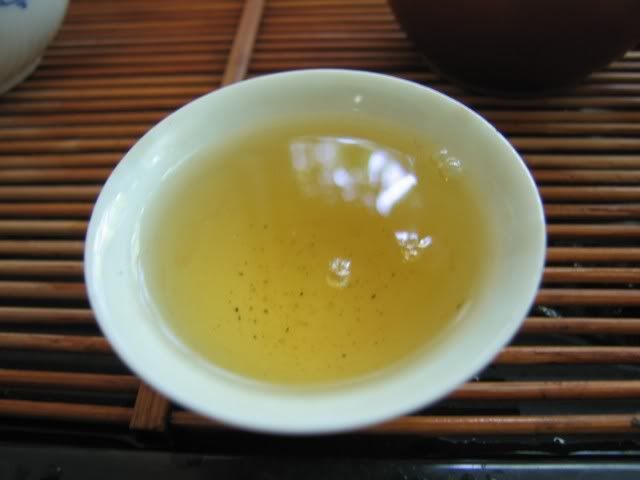 And the wet leaves
But I don't know why… something about this tea just doesn't really agree with me. It's not that it's bad… but I just don't particularly find it interesting or anything. Hmmm. I wonder if I should try the other two