On the menu today:
This is a piece of an alleged 60s Guangyun Gong from a tea friend in Hong Kong. He bought it as broken pieces, and the guy who sold it to him wasn't sure what it was either. After some repeated tastings and research and trying to put the pieces together, he thought that this is probably a 60s GYG. As you can see, the cake is rather tightly compressed, and the edge of the cake is a bit tapered. The shape looks plausible…
The first three infusions: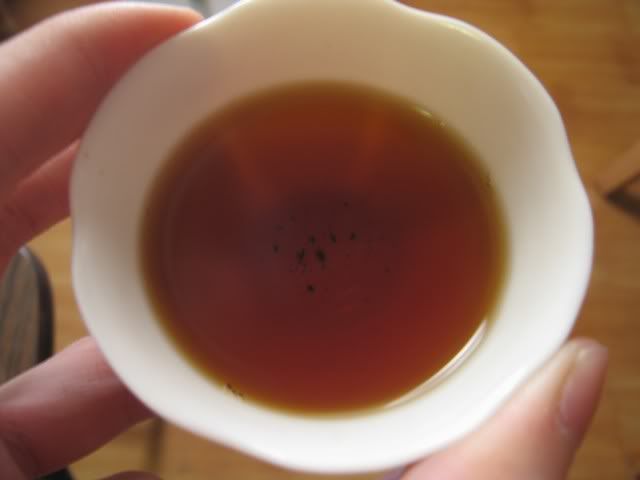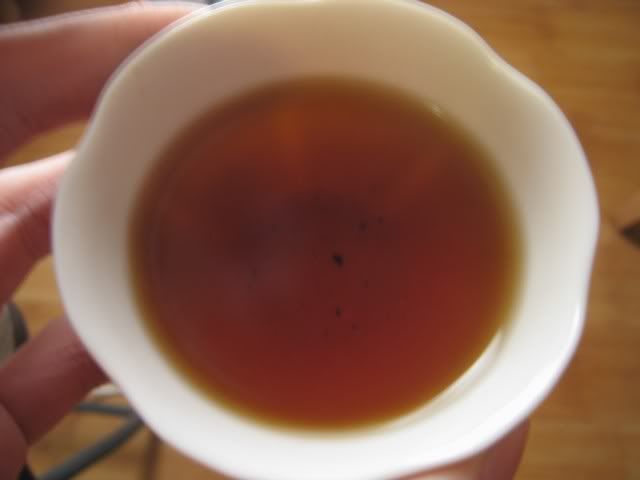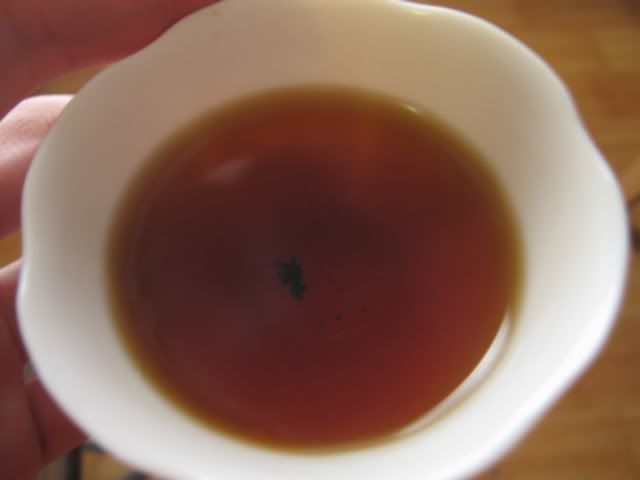 It took a little while before the leaves fully opened up. The storage condition of this piece is somewhat wet, with some white stuff inside the piece as well as on the surface. The leaves are mostly buds, with some stalks and bigger leaves. The taste…. is sweet and mellow. It's obvious and immediate, with a gentle sweetness coating my whole mouth. There's not a hint of bitterness, but also no hint of poor storage either in a way that a poorly wet stored cake from, say, the 80s will. The tea is extremely smooth.
I added some splash of high mineral water for the 4th infusion, and the tea became rougher. I turned back the water to a lighter mineral content with a few splahes of very light mineral water (super expensive… from Japan….) and the mouthfeel immediately improved. It's really quite interesting how water mineral content can really change the way a tea feels in the mouth.
The 15th infusion:
The tea was still going strong. It looks weak, but it doesn't taste weak. We got more than 20 infusions out of it before I called it quits. It could keep going.
The wet leaves look a bit carbonated
Black, with some brown bits, and you can use cooked puerh to fake this tea, but not the taste…. I don't know for sure if it's a 60s GYG, but I'm quite sure this is a tea with at least 30-40 years of age. Younger teas just don't taste like this.