With my new magic card, I think I need to start a new running series called "Taobao lottery" where I chronicle my misadventures in buying tea blind, online.
A recent purchase, in collaboration with Brandon, is a bunch of yancha.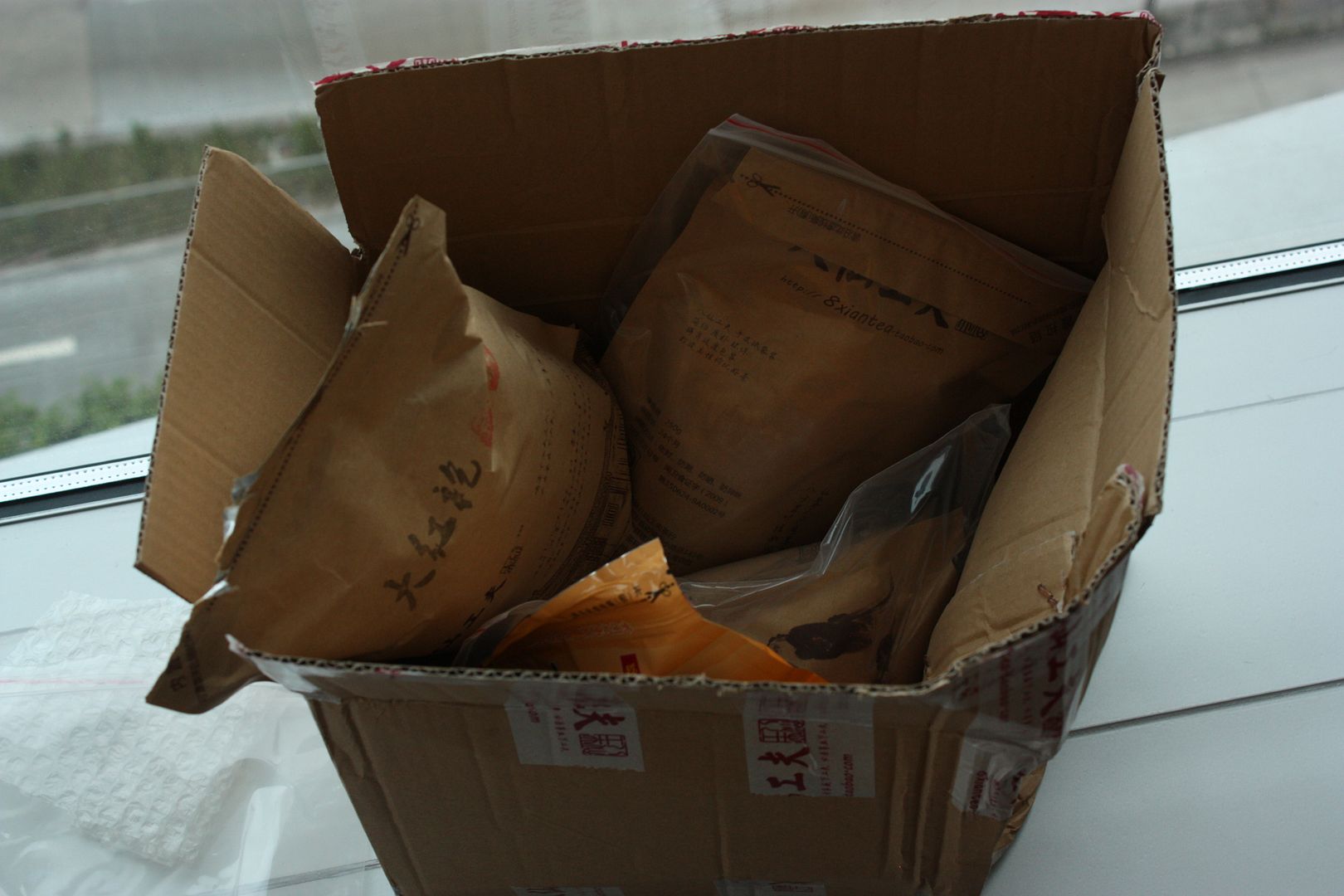 I've actually never bought any tea that isn't puerh on Taobao. There are, as of right now, over 800k listings in tea, with about 175k listings in oolongs, 85k listings in green tea, 64k listings in black tea, 125k in flower teas (jasmine, chrysanthemum, etc), 205k in puerh, 24k in Fu bricks and other heicha, 8k in white tea, and 1294 listings in yellow tea. The rest are random fruit, herbals, etc. In other words, there are a lot of teas on Taobao.
The problem with all this selection is that it is virtually impossible to know whether what you're getting is great or crap. Tea is impossible to shop for visually – a great looking tea can turn out to be crap, whereas the most ugly tea can sometimes be great. Without trying it, buying blind is highly risky.
This means that the wisest course is 1) buy samples, if they exist, and 2) buy cheap stuff that you won't regret. With this purchase of yancha, the cheap route seems to make the most sense. I browsed a bunch of yancha shops on Taobao, and settled on this one called Baxian (eight immortals) mostly because they are relatively cheap, and have a high number of good reviews.
Cheap it was too – with three 250g bags of dahongpao, shuixian, and rougui (one each) the total cost only came to about $50 USD, plus a free bag of black tieguanyin (more on that another day). So this is all for about 850g, or almost two pounds of tea. It's really a pretty cheap affair, when considering how much yancha costs online, for example, or even in Hong Kong.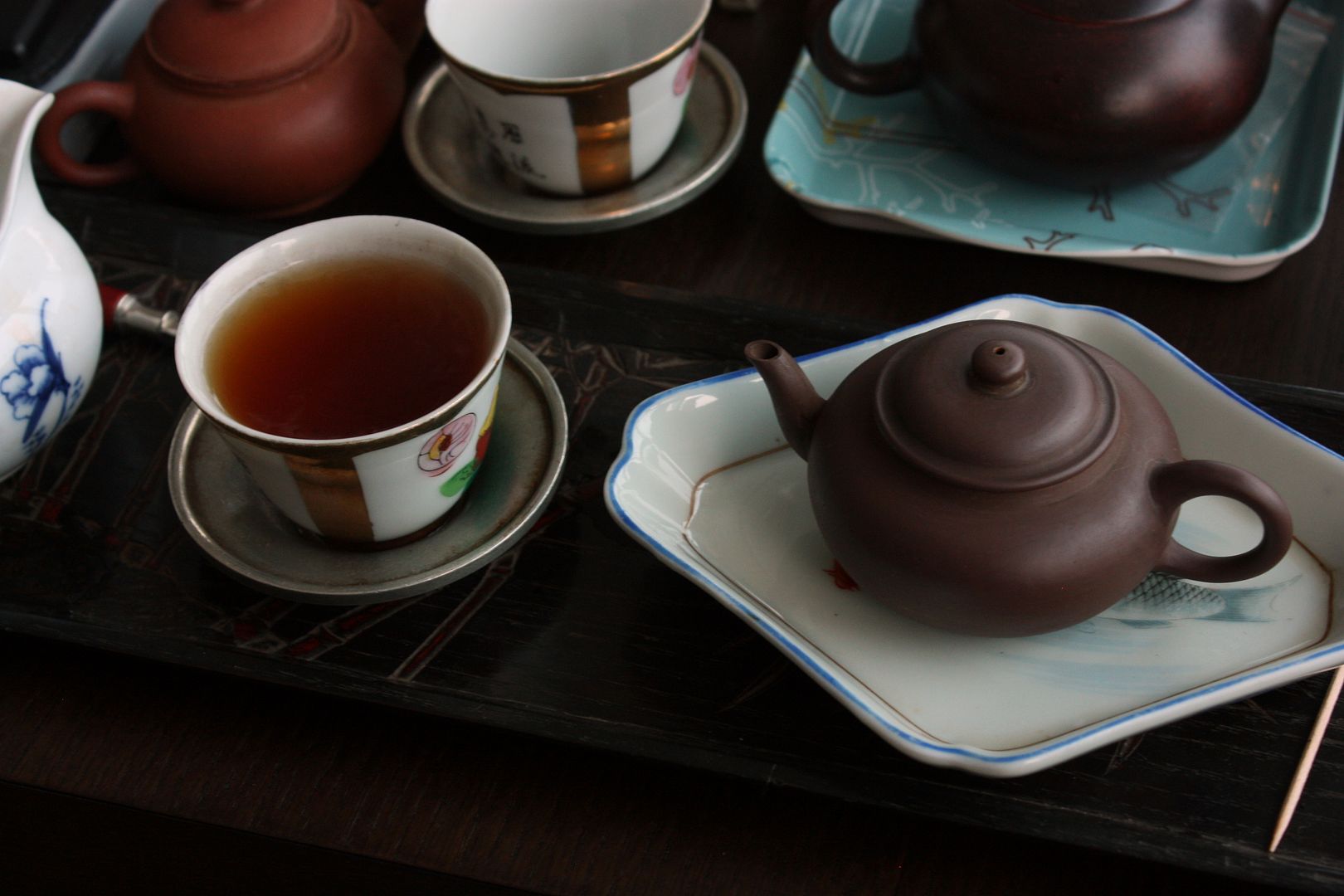 So far I've only had the dahongpao, and the results are encouraging. It's what I would call a medium roast – the tea has the distinct smell of charcoal roasted oolong, with a solid mouthfeel and a nice cooling effect, with plenty of the "rock aftertaste". It's way better, for example, than the Sea Dyke dahongpao that I sometimes quaff at work, grandpa style. It's also probably better than most yancha that can be easily purchased online. This does make me want to see if I can buy other things on Taobao that might turn out to be quite ok though, for prices that are really pretty low. For those of you who are adventurous enough to shop on Taobao, throwing in a small order or two of non-puerh might not be a bad way to experiment.