No, the title is not a joke.
I got this bag of minituo from a friend back in 2006 while I was doing research in Beijing. The friend is not a tea drinking friend, but I appreciated the gift nonetheless. Having said that, I never actually worked up the courage to try it. I remember when I first got it, I could smell the jasmine pretty clearly from the bag, even though it was pretty well sealed. The minituos then sat in the bag for six years, and was recently retrieved from my storage because Lew of Babelcarp wanted to try it. Well, why not? You gotta try everything once. I figured I'll give it a go too.
I grandpa'ed the tea, since I was expecting the worst – a cross, perhaps, between a nasty stale green tea and an awful artificial jasmine. I didn't really want to risk it by going heavy with a gaiwan, and this thing certainly isn't going to see the inside of any of my teapots. The thing took a little while to loosen up, and once loose, it mostly stayed at the bottom of the cup, with a few stems that look like they came from a Japanese sencha floating upward. The brew was darkish, and surprisingly drinkable, probably because I only used one minituo for a large mug. More, and I think the tea might have been nasty. There is a jasmine scent, but it's not too strong and entirely bearable.
Not surprisingly, contrary to its claims of using top quality tea, the leaves were chopped beyond belief.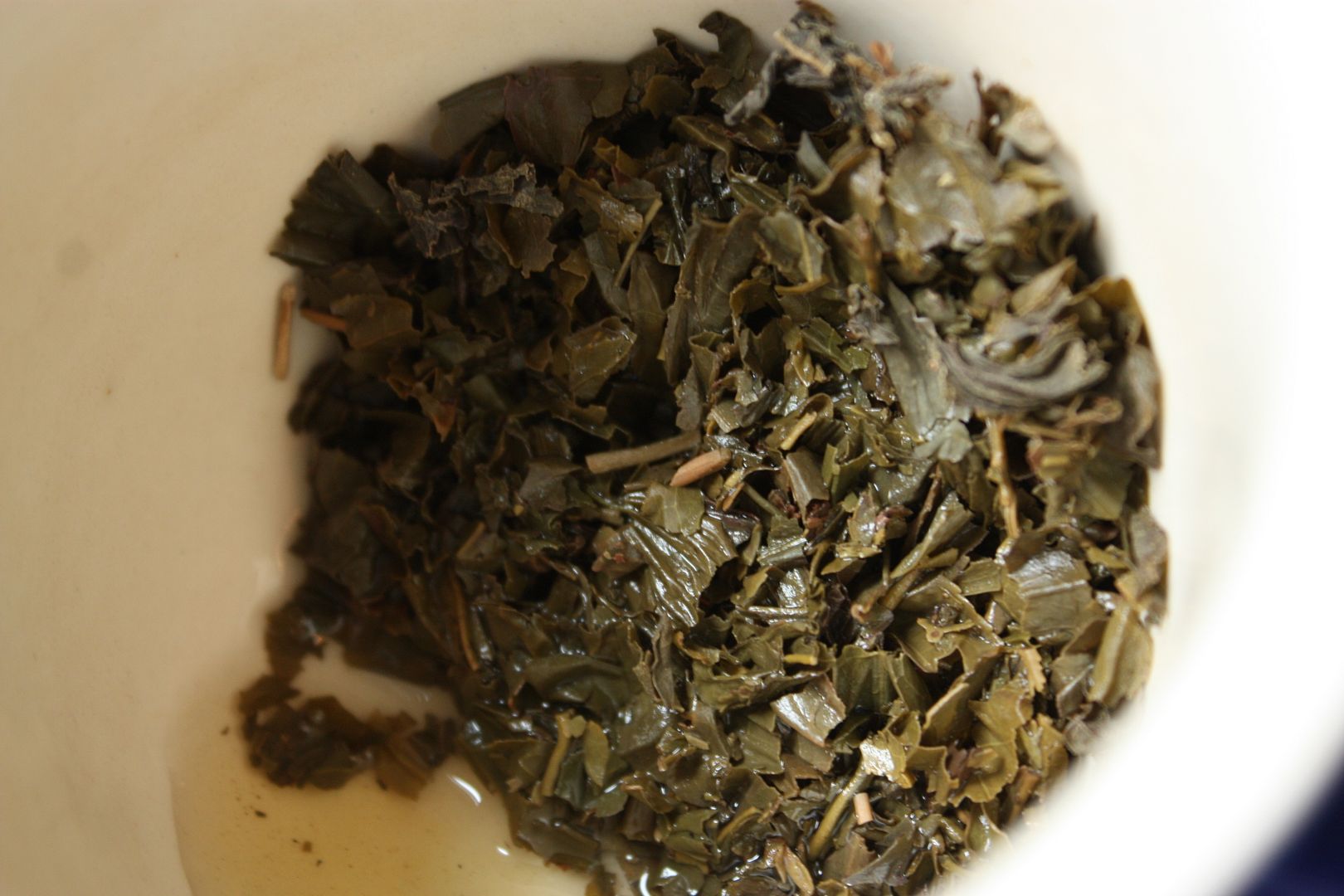 I think I also spy some grain husks and other random objects in there that isn't quite properly tea. Oh well, who knows what it is. It was drinkable enough that I didn't immediately want to throw the rest of the bag away. Maybe I'll try it again in six years.