This little puppy is now fixed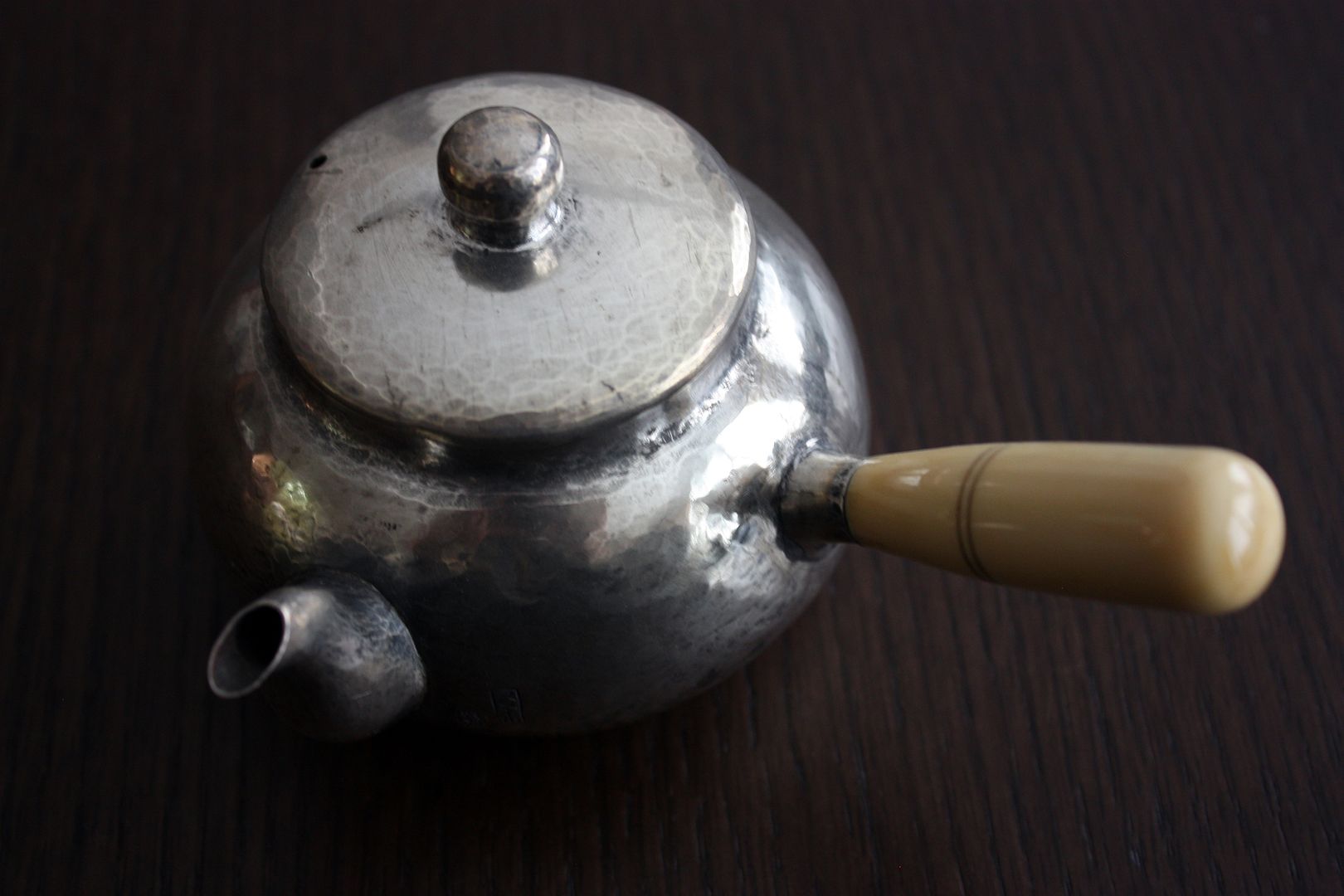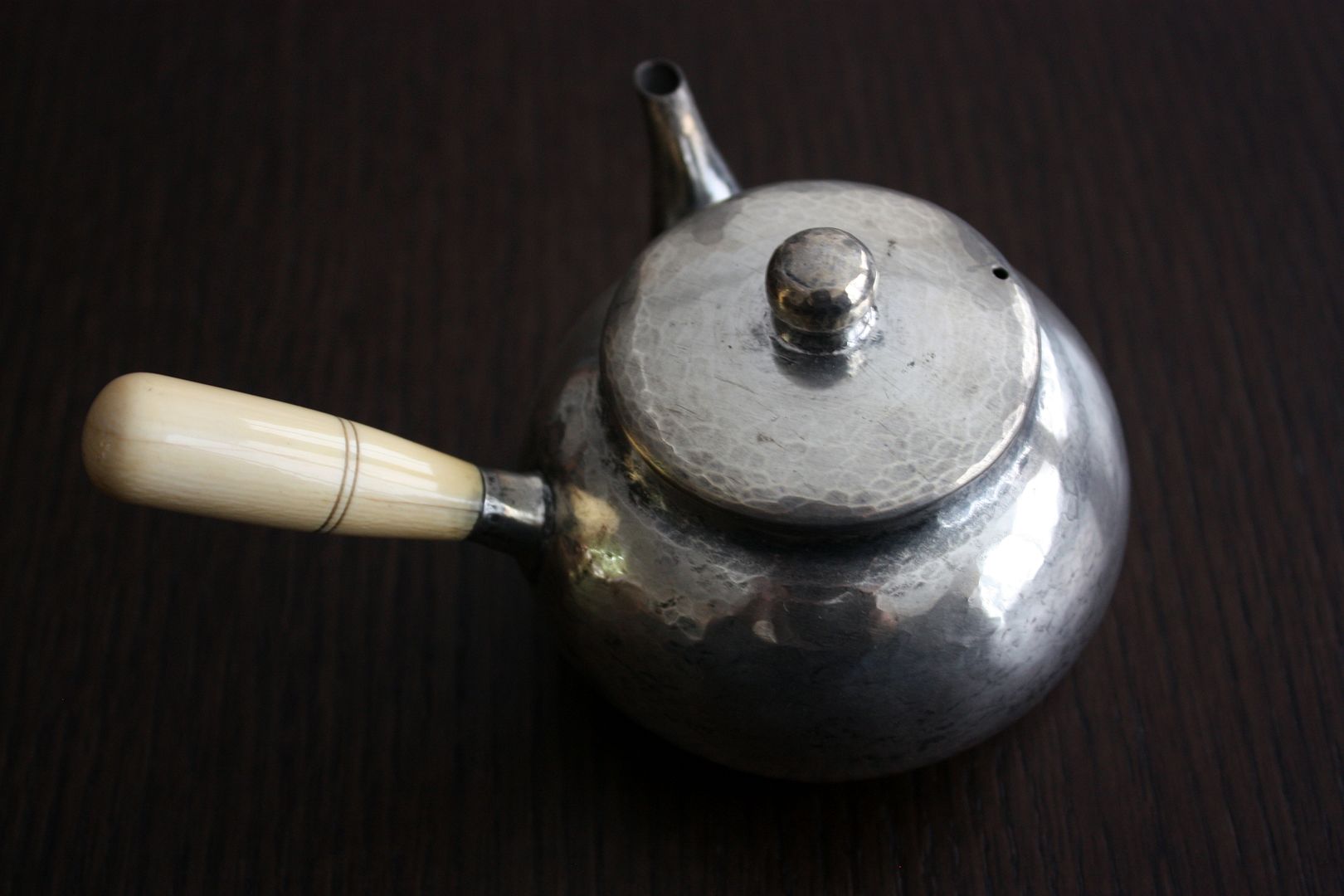 All of a sudden it doesn't look like the $30 pot that it was, but rather more like the silver vintage kyusu that it is. The handle is ivory, which made me apprehensive about sending it overseas to get it fixed by the very good Jeffrey Herman. I didn't want the item get impounded or anything, since I have no proof that this was manufactured before the ivory ban, and nosy customs type can get into stuff when you don't want to. Instead, I asked some antique dealers in the city for recommendations, and one, Helis & Tang, graciously answered my email with a name. The guy who fixed it is some old man who sells various kinds of metal awards and what not, but clearly loves dabbling in smithing. He was quite excited to see my piece and fix it up – had it done within 24 hours. The work is not quite as fine as Herman's repair of my kettle, as you can see obvious repair marks and rougher edges, but I'll take it.
Too bad though that now I have very little time to drink tea seriously on a daily basis, and am reduced to drinking bad tea in the office, grandpa-style. At the moment, this little kyusu will have to sit there on the shelf and look pretty.  Oh well.