This cake is something I first obtained with BBB in Beijing back when he visited me.  I eventually ended up with about a tong of this, and he took a few cakes, I believe.  I don't remember how much exactly we paid for this tea — I am sure it was below 100 RMB a cake, probably more like 80-90.  Taobao now quotes about 220 for a cake of this, and considering the appreciation of the RMB in the past few years, the price increase in the tea has been probably about threefold.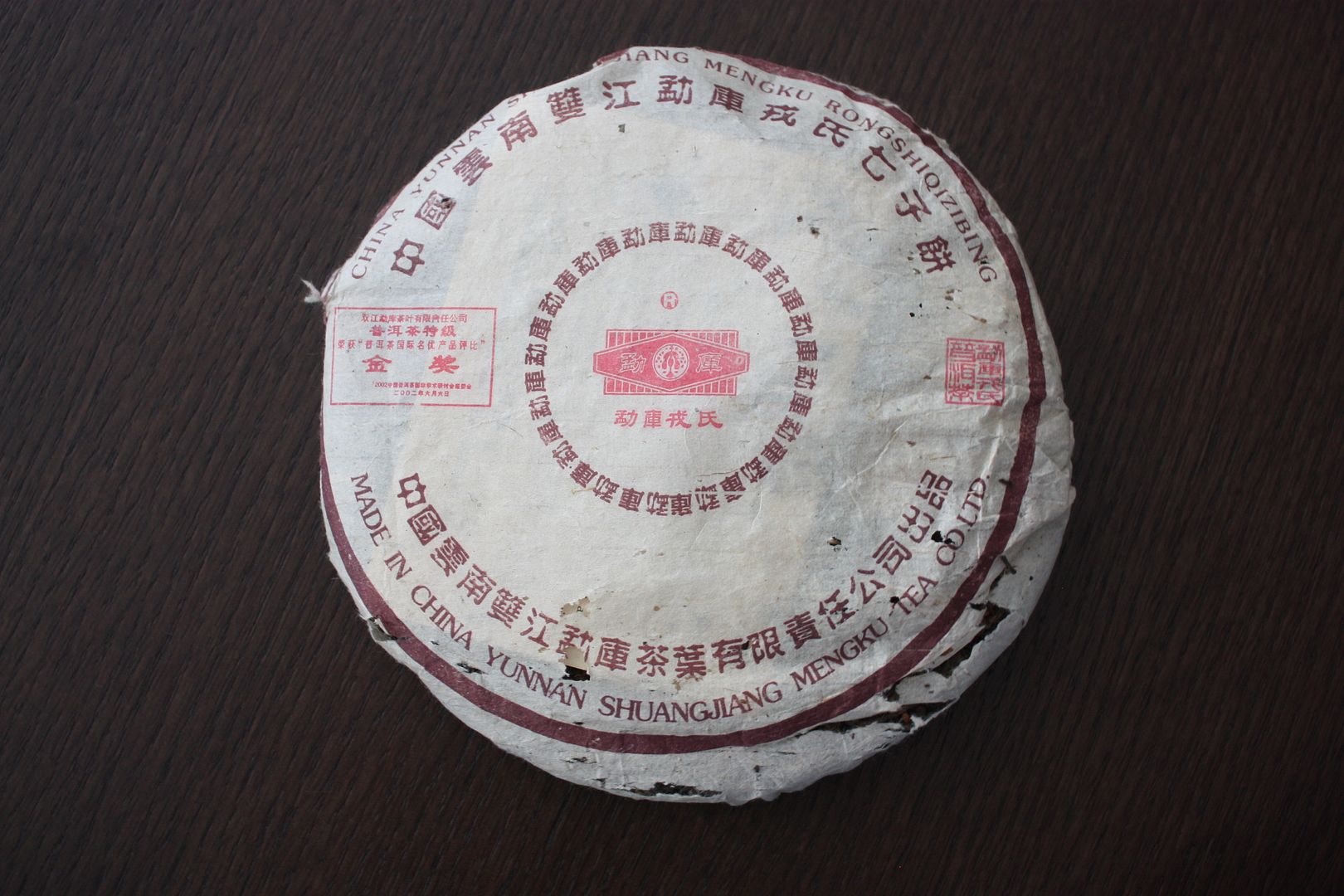 The wrapper, as you can see, has taken quite a bit of beating in the years since I got this cake.  You can see though that this is the same cake that I took a picture of five years ago by the arrangement of the leaves (on the neifei, for the most obvious point)
I'd say the leaves have gotten a bit darker, but by and large the change isn't particularly obvious.
As I drink it, I think the tea is nice – nicer than when I first got it in the sense that it is now mellower and also a little cooler in the back in ways that I didn't really notice before when I tasted it soon after my purchase.  The colour of the liquor looks a bit darker, but that could easily be a product of lighting, depth of cup, and other uncontrolled factors.
I do like it though, and I think at the price when I got it, it was a great deal.  Would I pay 220 for it now?  A few cakes, perhaps, if I happen to like it.  If I have to drink this tea everyday, I won't mind it one bit.  I guess that's a good endorsement.