Remember this little fellow?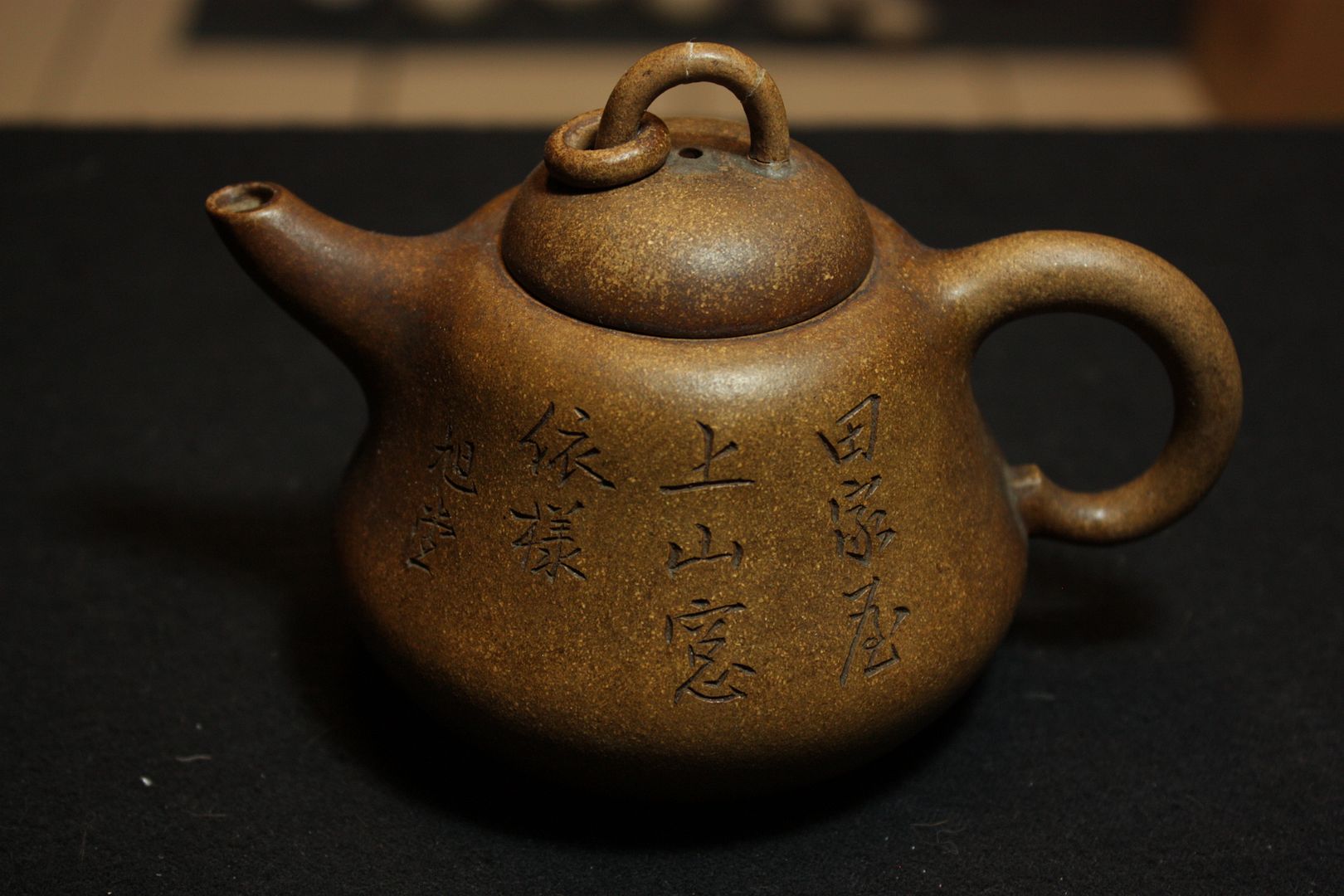 He took a bath
My repair job really isn't so good — I need to probably re-glue the handle somehow.  The pot now returned to its original state.  The clay is quite rough, with a lot of sand in it.  It even smells sandy.  I know some people wonder why I would clean a pot that is already seasoned so well, but I have to say I enjoy the process of giving each of the pots its patina myself — it's part of the process of raising a pot and making it my own (and in a sick way, so is the process of damaging them).  So, all my pots, when they arrive, take baths, eventually before I start using them.
I also cleaned another fellow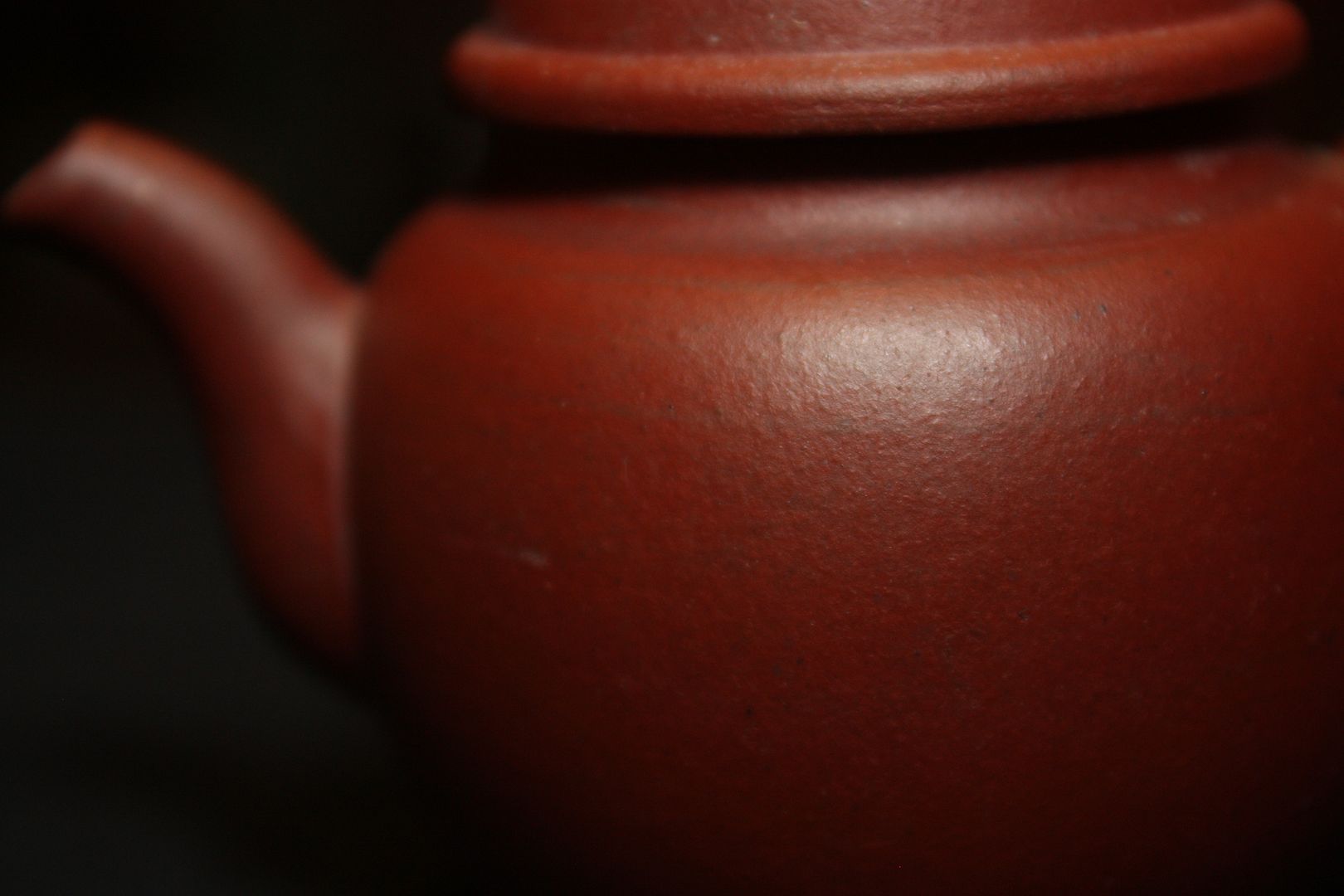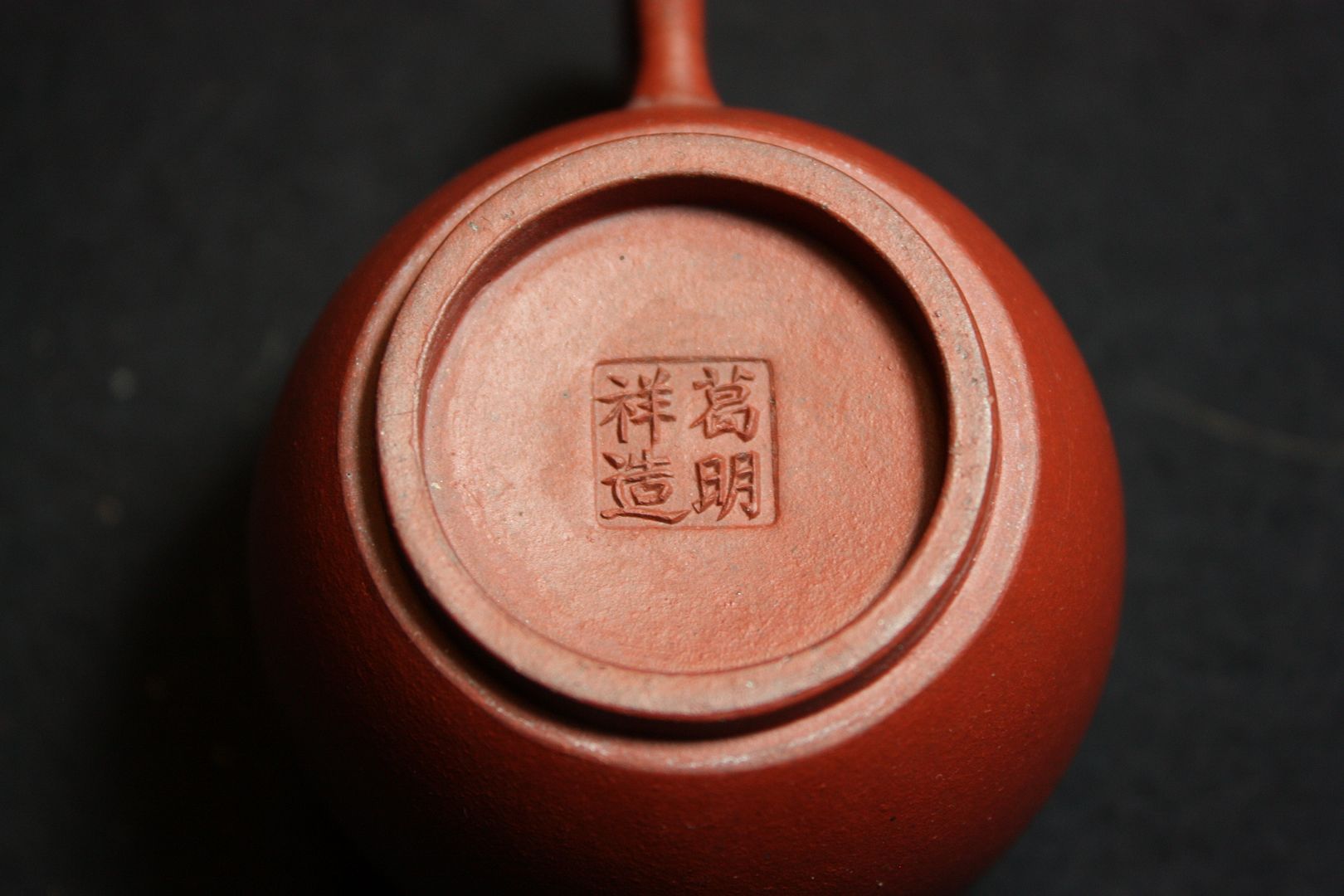 This pot has a very fine clay — almost the direct opposite of the first one, and has a very nice shine already even after cleaning.  The only problem is it doesn't pour so well, and is prone to slow pours.  Oh well, nobody is perfect.