Well, a new year is upon us. May everybody have good tea for this year!
I spent the last day of the year of the rat drinking a sample of the Yangqing hao 2006 Yiwu that I have left from Taiwan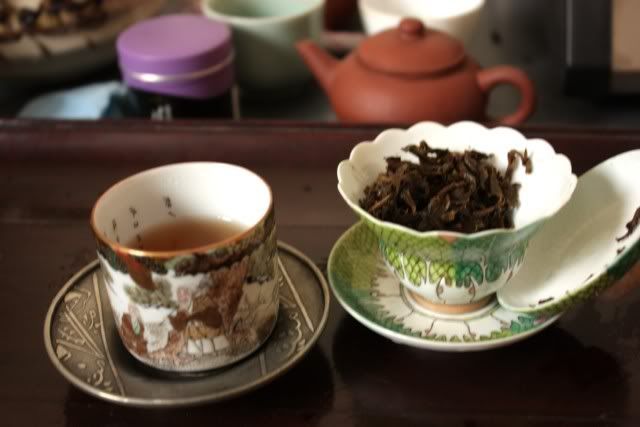 Using new (cup) and old (gaiwan) teaware that I almost never use, mostly because the gaiwan is quite fragile and the cup, well, is new.
The tea though, isn't that exciting. It's ok, but not great. I personally think stuff like Yangqing hao might actually be better fresh than they are now. Of course, maybe it's just going through the nasty period — the first few years after harvest. Those of you who own this tea — how much of this do you have left, and what do you think of it?