I got a piece of tea in the mail a few weeks ago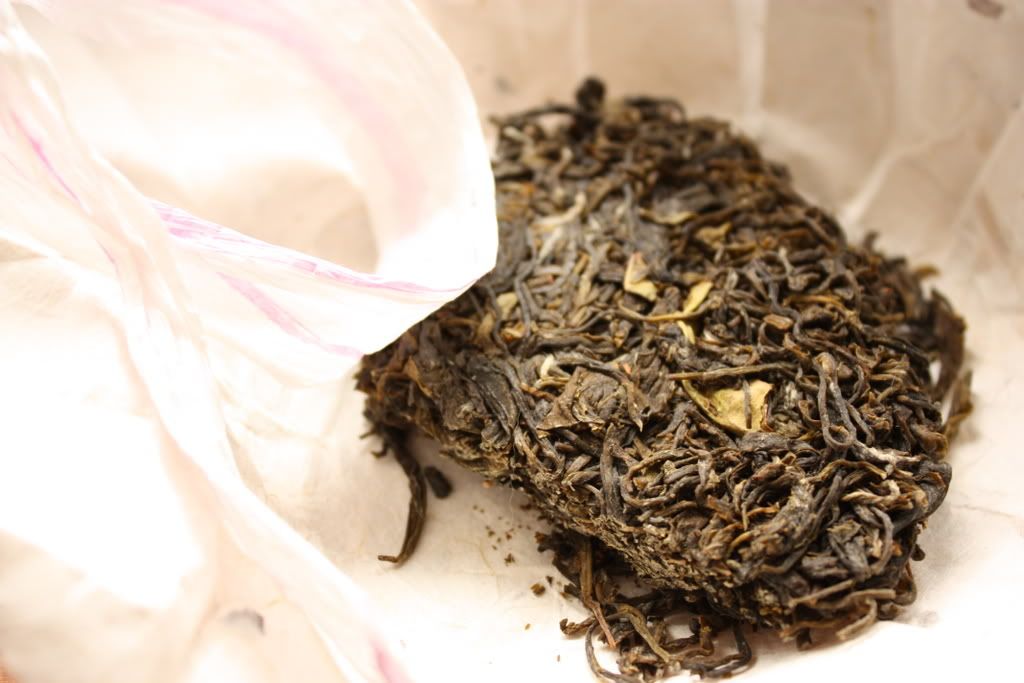 It came from Matt of Mattcha's blog. The tea was wrapped in some nice handmade (I think) paper, and has a sticker on it from the teashop — a shop named Nok Ya Won (Green Field Garden?), in Daegu. They sell traditional tea, apparently, and I think this tea, given what Matt had to say about it, seems pretty traditional.
I sat on it for so long because I was trying to make up my mind as to how to make it. I knew this is more or less green tea, from the way it looked and smelled. I ended up deciding to make it in my young puerh pot. I figured that if anything goes wrong, the pot will fix the problems for me.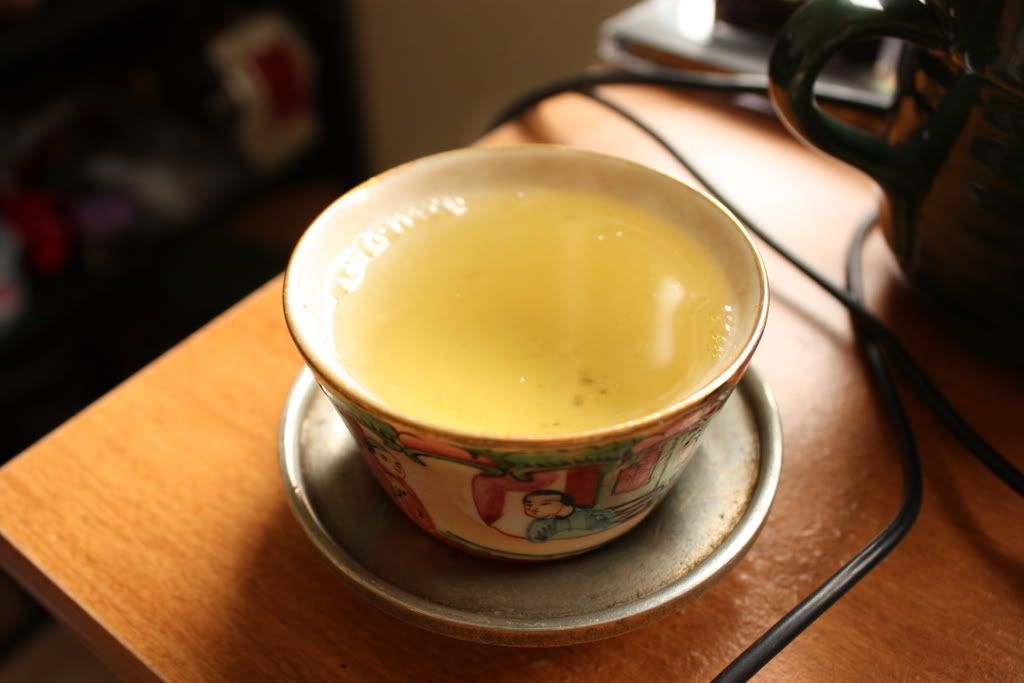 And luckily, I was mostly right. The tea came out very clean and mellow, and was very tenacious — it kept going long after I thought I might die. Green teas don't last quite as long, usually, but this one had something for me every infusion. I gave up before it did, probably 10+ infusions in. It was not a powerful tea, but a subtle one. The taste, look, and feel of the tea is definitely that of a green, but more of a maojian than a longjing.
The leaves are tippy, but not too tippy. I wonder — how would this taste when left alone for a while?