While I'm still unpacking and organizing things….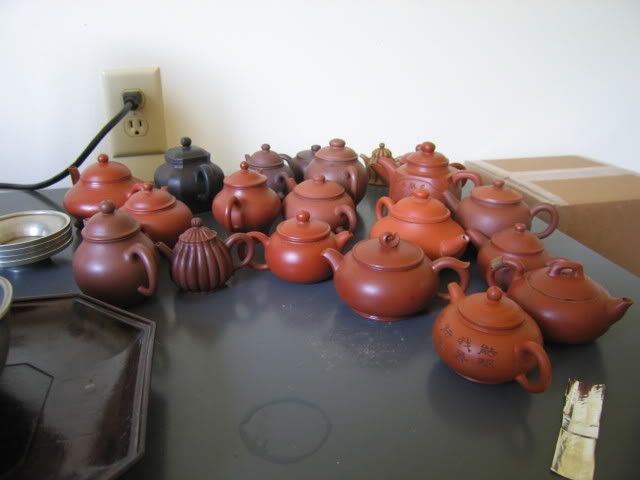 It's missing the big one — one being used to brew Darjeelings, among other blacks. And come to think of it…. also one that I used to use for puerh but has been sitting in a box for quite some time now. Perhaps I should whip it out again…..
I do have too many teapots.