As the slow boat from Taiwan arrived, I finally got my stuff, among which are samples — samples from Will of LA Tea Drinkers, in this case. I picked out a bag at random, sample G, so sample G it is.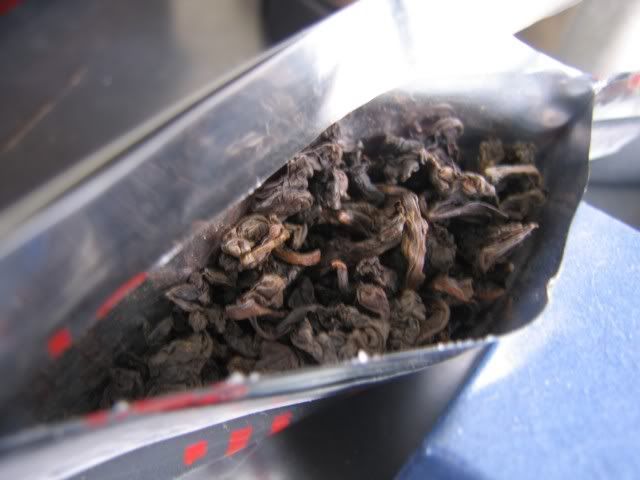 It smelled like a lot of "aged" oolongs I've had in Taiwan…. heavily roasted stuff, rolled, probably claiming to be 20 years old, but probably no more than maybe 5.
It looks like those tea brewed as well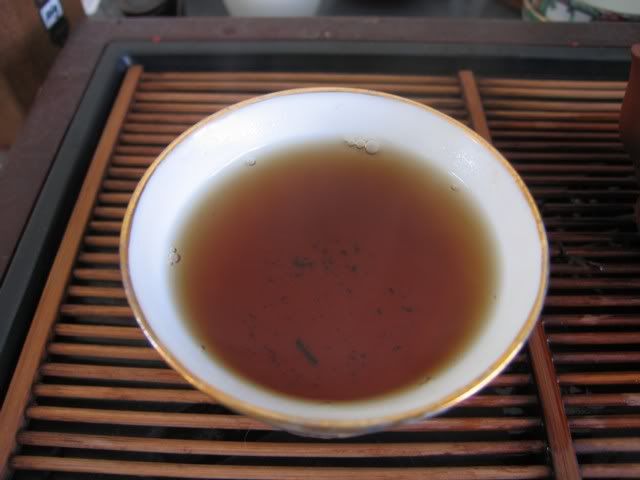 I don't know if it's obvious here, but basically.. there's a difference in hue of the tea. The stuff that is heavily roasted but without much age is generally brownish, whereas the stuff that have been aged, roasted or not, are usually more reddish. It's a subtle difference that probably barely shows up on screen, but when you see it in person enough times, it shows. The tea is a bit thin, with not much beyond the roasty taste. A little sour. It's not horrible… but probably not as old and as good as it claims to be.
The wet leaves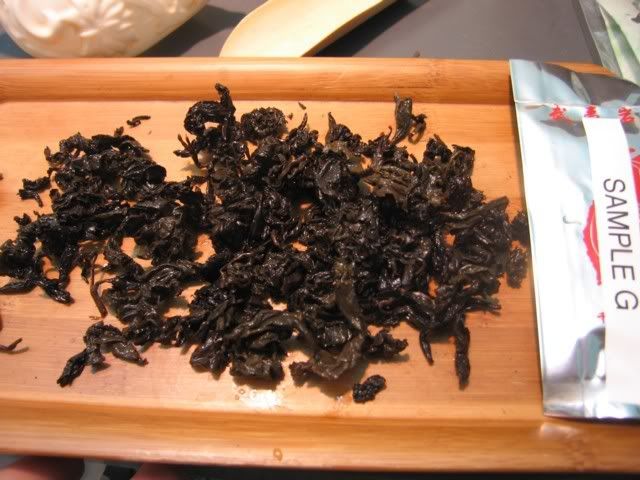 Also look true to form. Examining them though reveals that they might be benshan, a cheaper varietal of tea that is often used to make "tieguanyin". Which reminded me — I have a bag of benshan from Beijing that I've been meaning to drink all along, if for nothing else than self education. Maybe that'll be tomorrow's tea.