At the store that I took a picture of, I picked up some of this tea as a sample.
It is supposedly from 1988 — there's a little piece of paper in that big bag of tea that says ROC year 77 — which translates into 1988. I don't know if it's real, but the chances of somebody asking for that particular tea is so slim, and the price is too low, for the ticker to really work. It also smells aged.
I didn't use enough leaves today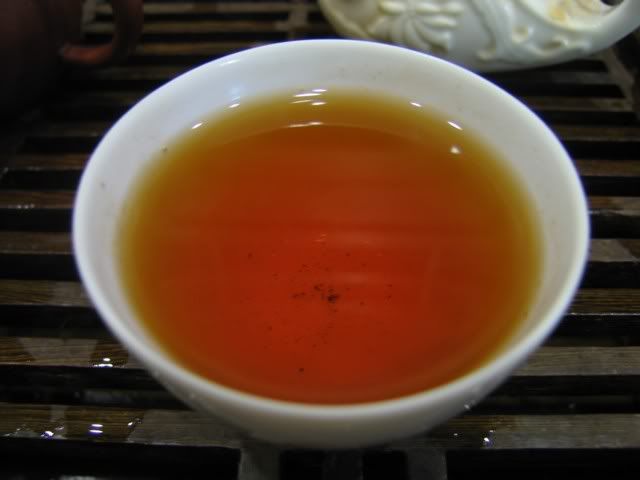 The tea turned out weaker than I imagined. It's a bit on the thin side, but that might very well have to do with the fact that I didn't use enough leaves. I should've made it in a gaiwan, but didn't. It's got that aged taste, but instead of the Taiwan finish, it has a very strong "yanyun", or rock afterglow, that is typical of Wuyi teas. It's actually much stronger than some of the more recent shuixians I've had. I wonder if it's because teas in the 80s were just… well, better. I should give this another try before deciding. No sourness, which is always a good thing.
The leaves don't look that bad, but nothing too interesting either.