I haven't had this tea in almost a year. Last time I had it was probably sometime in May 2006 or so.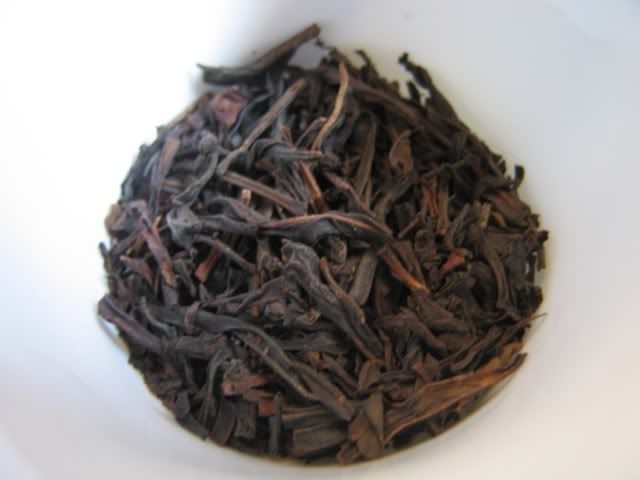 This is actually the last bit of the tea I have left. I probably should've bought some in Hong Kong, but then, I can always go back and buy some more. This is their second most expensive selection. In terms of price/quality ratio, I find this to be a better deal than the Song Zhong Dancong, which is slightly too expensive for my tastes. This is half the price for more than half the quality. I'll take it.
With this tea… it's the same honey like fragrance, without the nasty greeness of an unroasted dancong that I find a little unattractive. The roasting gives it a good balance between the sweetness of the tea and the fragrance, without feeling like it's been tempered with by the addition of artificial flavours. When drinking those non-roasted dancongs, I always feel like they are somehow unnatural…. too fragrant.
The only downside to this tea is that it doesn't last too many infusions. After about 4-5 it starts dying, and since dancong tend to have a slightly bitter edge to them, it decreases the appeal of the tea significantly after that. Of course, today's was especially bad because there were lots of broken bits of leaves in the tea — what always happens when it's down to the last brew. As you can see….