I had some wet stored loose tea from Ying Kee in Hong Kong today.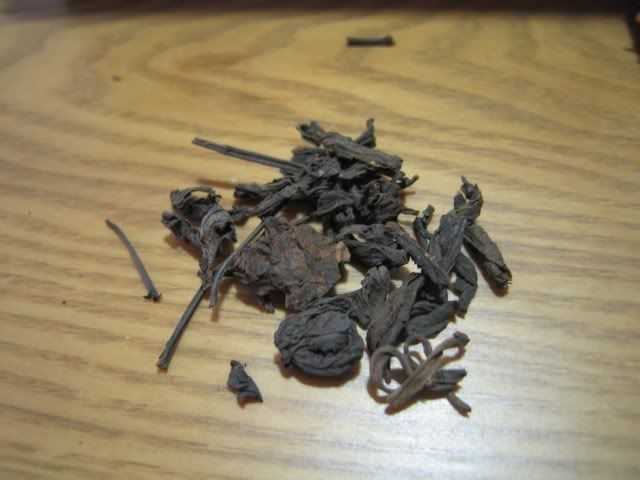 And while drinking it, I couldn't help but wonder what all the fuss about dry storage is. Ok, I know, good, well aged dry storage tea can be wonderful, but is it really worth the time/effort/price?? I mean… it's fun to store tea and watch it change, and it's great when you get to drink the finished product, but really, at the prices they command, why would anybody pay that much money for a cake of dry stored stuff that is still only ok to drink now (needing, say, 10 more years) when you can just buy stuff like this and drink away?
I'm not saying it's fantastic, I'm not saying it's the best thing I've had. Far from it. What I am saying, however, is that bang for the buck, this is quite good, and it even cleared my minor nasal congestion I've been having today. Two infusions down, and the congestion just disappeared. It was amazing.
No, it doesn't cure cancer.
Infusion 3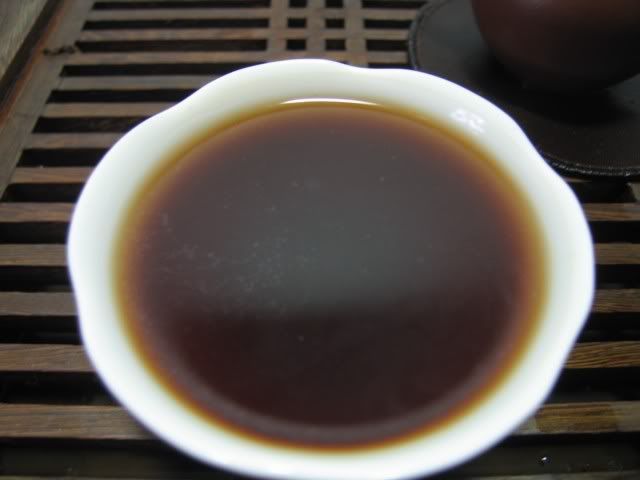 Infusion 8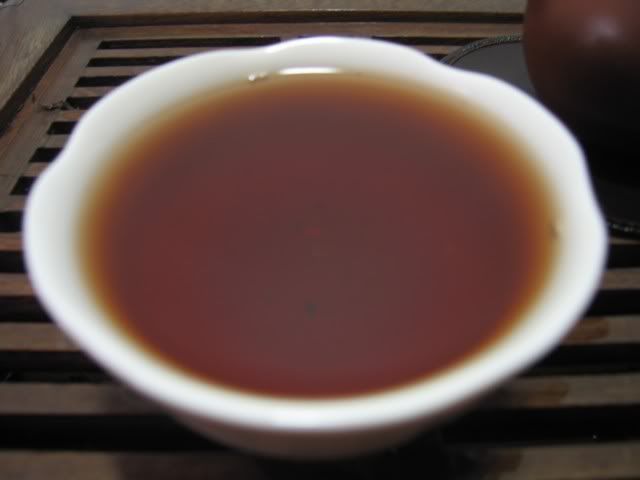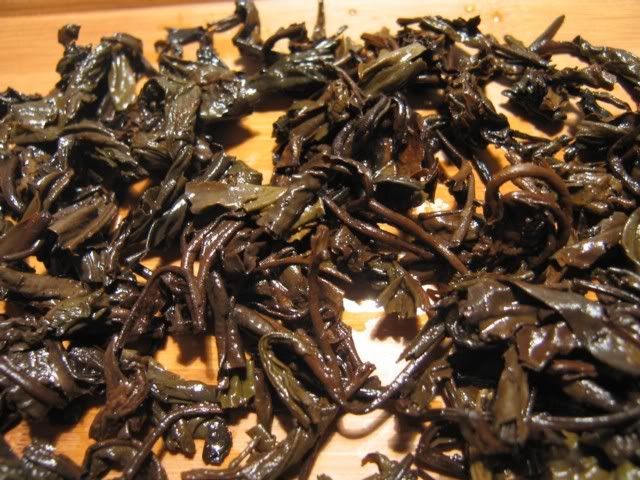 I should go buy some more of this stuff as a regular drink. So far I've been only drinking these as a "throw in the cup and brew" tea. Today's actually the first time I drink this with any seriousness. It's got pleasant aromas and a lingering sweetness. It doesn't have any of the cooked puerh taste, which is a big plus. It is quite cheap. It is loose, making it easy to brew. If I'm not looking for the perfect cup, this is a fine tea to drink on an everyday basis.